The Cannabis Scene in Barcelona's Gothic District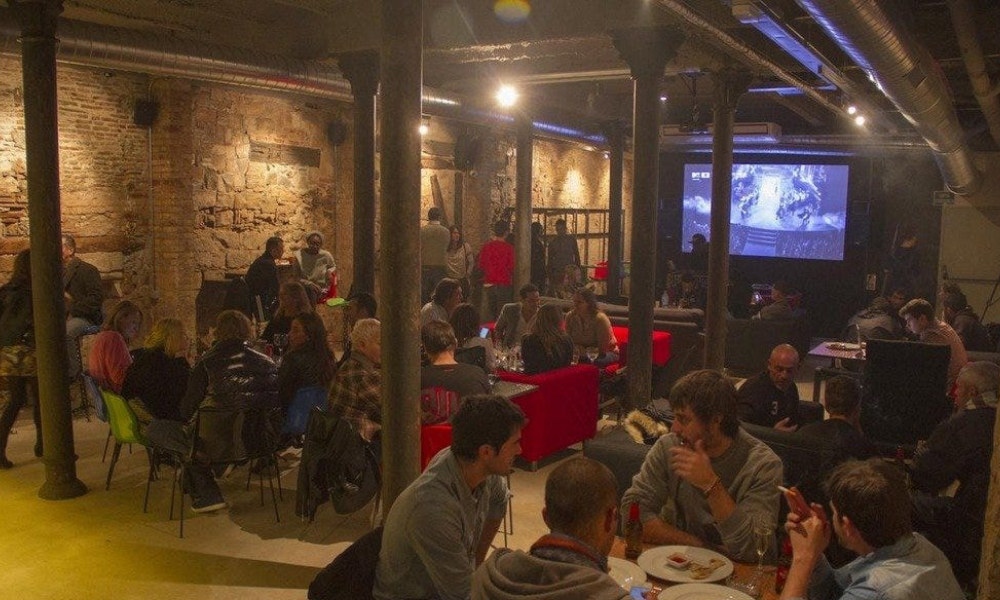 The Gothic District is the part of Barcelona that existed since the medieval era.  It is located between modern Barcelona's Plaza de Cataluña and the Mediterranean sea.  In addition, the Rambla is the most famous street in the Gothic District.  It's a major tourist destination with amazing restaurants and clubs.  There are a number of museums nearby and historical places of interest. Barcelona's old Jewish quarters are here, along with the old synagogue.  There are a number of old cathedrals, and tours take people to the Old Synagogue and the various cathedrals. This is a wonderful place for a cannabis scene.  One can encounter the location of specific cannabis clubs in Barcelona in Weedmaps.
Barcelona's Cannabis Sector
The cannabis scene in Barcelona is the largest in Spain.  There are a number of medical and recreational dispensaries in the Gothic District.  These dispensaries are called "associations". They tend to be close to various NGOs that fight for the rights of immigrants to get medical care and for people to get medical cannabis for a variety of illnesses and needs.  Barcelona is one of the world's most popular cities among tourists. The Gothic District is the most popular neighborhood in Barcelona among tourists due to all of the historical sites.  Those figures alone make it a perfect place for cannabis associations. There's also the consideration that Plaza de Cataluña is well served by metro lines and also by suburban commuter lines.  It's very accessible to people who live in Barcelona and throughout Cataluña.  
The Legality of the Cannabis Scene in Spain
Cannabis is legal in Spain, provided one uses it at home.  In order to buy from an association, one has to be a member.  One joins an association with one's Spanish national ID or foreign passport.  The association issues a membership card, and you place money on this membership card to purchase marijuana.  Members either smoke the cannabis on-premise or take the cannabis at home and smoke it.  Despite the claims of certain websites that only Spanish residents can join clubs, as a member of cannabis clubs in Barcelona, I have personally witnessed tourists join cannabis clubs with their passports, and buy cannabis just like everyone else.  While having someone introduce you to the cannabis club helps, it's not necessary. One can simply find cannabis clubs online. The cannabis scene is very open and friendly to all.
Cannabis Associations in Barcelona
The associations generally don't have bars inside.  They are clubs where members smoke cannabis. The associations only sell cannabis and related products. However, they provide tobacco for free as some people like to mix tobacco and marijuana.  In addition, the associations sell hashish. They label various varieties of cannabis, according to the name of the cannabis strain. One can also ask the budtender if the cannabis is indica or sativa. They sell cannabis smoking equipment.  Associations typically have the Volcano available.   The Volcano is desktop cannabis vaporizer.  The smoke goes into a giant balloon. One puts the balloon to one's mouth, and inhales the smoke from the balloon.  It's much stronger than smoking a normal joint. One should exercise caution with the Volcano.
The medical associations are similar to the recreational ones.  Except other products are sold. While CBD oil is widely available (even on Amazon.es), the government restricts THC oil.  THC oil can only be found in certain medical marijuana associations. Again membership is required at these associations. No prescription is yet required for medical cannabis in Spain, as it is not yet covered by the sanitary system.  Pablo Iglesias, the leader of the political party Podemos and a current Vice President of Spain, has a cannabis legalization platform.  The new government in Spain just formed in the first week of January 2020.  As the government deals with other issues cannabis will be completely legal in Spain, and at that point, the sanitary system will cover medical cannabis.  The cannabis scene is lobbying hard for full legalization.
Other Cannabis Business
Barcelona's cannabis scene has more than just associations.  Various businesses sell cannabis supplies. There are vapes, various pipes, bongs, and vaporizers for sale.  Cannabis vape shops sell specialized lighters made for  various methods of smoking cannabis. The shops that sell these devices also have various items for tobacco smokers.  Obviously, there is a lot of overlap between the two.  Some of these stores sell various cannabis-derived products such as lotions and oils. These stores are on side streets close to the Rambla itself. They tend to get a lot of business, especially during the summer which is the busiest tourist season.
Cannabis specialty stores also sell equipment for growing cannabis inside and outside.  For indoor cultivation, they sell lights, pots, fertilizers, and related equipment. For both indoor and outdoor cultivation they sell seeds and fertilizers.  The cannabis stores sell an amazing variety of seeds of various types of cannabis that are known globally. The Spanish government decriminalized indoor cultivation, and outdoor cultivation in areas where one cannot see the cannabis.
Enjoyability
Because so many tourists come to the Gothic District to shop, there's a problem with pickpockets.  One should be careful of one's surroundings and keep an eye out for sketchy people. Violent crime is very rare and the area is safe from that, but pickpockets are a definite issue potentially at any time of the day.  The police now circulate the area to keep an eye out for criminals and to keep the public safe.
Overall one should enjoy the cannabis scene in the Gothic District.  The current laws do not allow the commercialization of cannabis, and the laws do not permit cannabis clubs to advertise.  Along those lines don't take pictures of the cannabis club and announce to the world "This is a great cannabis club!" and that you smoked there.  The government doesn´t permit this now, though that is subject to change when full legalization happens. Overall go to the Gothic District, have a few drinks, a few clouds of smoke, eat some good food and go home and sleep.