Smoking Weed and Games – Nightmare OG Strain and Concrete Genie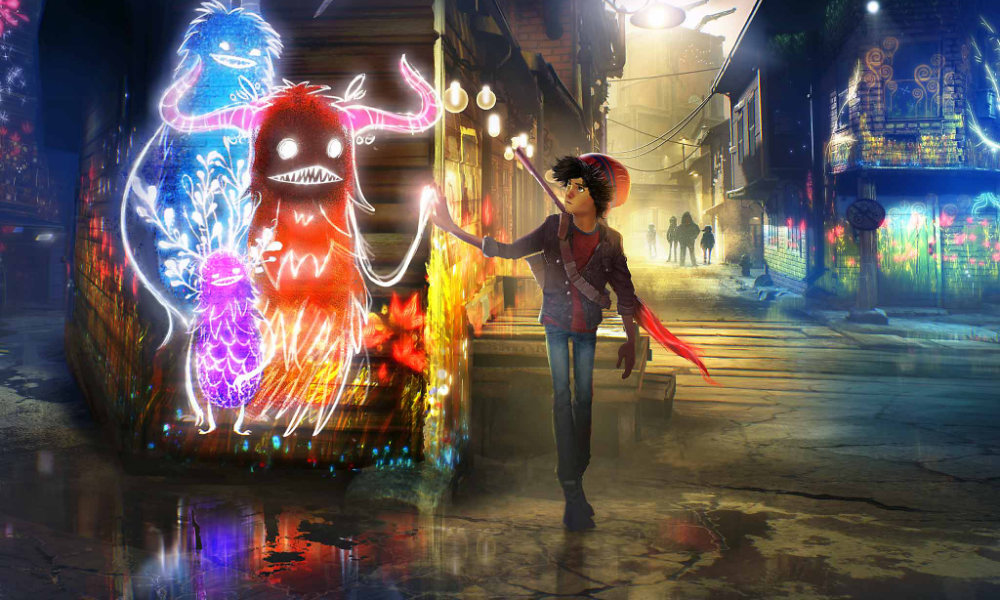 Concrete Genie is a beautiful story game about finding your place in the world, even when it's full of dicks and bullies. You get to play as a kid with a giant magical paintbrush who paints light monster graffiti on all the walls in town and hangs out with them. If that doesn't sound fun, well…then…you don't sound fun. The first 10 minutes presents our main character as an outcast, bullied by the other kids in town by having his little sketchbook torn up and thrown off a roof, only to fall to the city streets below. The first page he finds on his mission to get all the pages back has a drawing he/you made/coloured-in earlier of a monster named Luna…who suddenly comes to life! I guess I should be saying a Genie named Luna, but these things look fucking scary. Luna then grants you a giant magical paintbrush and tasks you with fixing… 
…THE WHOLE FUCKING CITY!
C'mon, I'm just a kid…
…and life is a nightmare…OG…
NIGHTMARE OG!
Now, normally I prefer a Sativa dominant strain for my video game playing because it'll keep me from falling asleep with a controller in my hand. This time I'm leaning into the Indica. Nightmare OG is the choice of strain this week. A cross between OG18 and White Nightmare. Known to have hints of blueberry and lemon but found the bag we were smoking had a pungent gassy smell that totally prepared us for the effects that were about to come. This heavy hitter is quite sedative so you can expect to reach new levels of zen while painting the little town of Druska back to life.
Check out twitch.tv/highermentality420 every Wednesday for Press X to get High (8pm EST 'til late) to see more exotic strains get smoked by some silly boys!
Follow Press X on Facebook!