Patriots' Super Bowl Hero Malcolm Butler Benched Due to Weed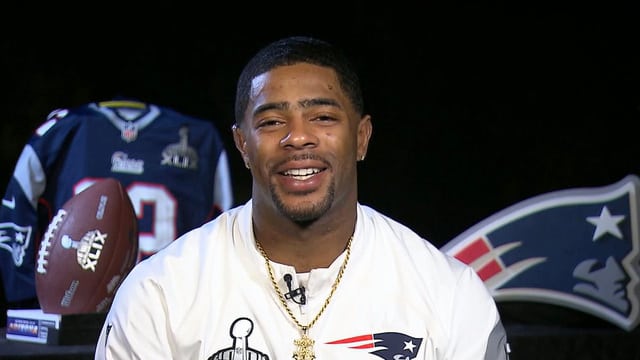 New England Patriots cornerback, and one-time Super Bowl hero, Malcolm Butler didn't get to play Super Bowl LII in the team's loss to the Philadelphia Eagles.
Malcolm Butler didn't get a chance to finish off this season. Butler, who played in nearly 98 percent of the Patriots' defensive snaps during the season, was shockingly benched. Statements from Patriots coach said it was due to sickness. However, further investigation showed it was for getting caught with marijuana.
NFL statement
NFL.com stated Butler was battling a tough week of sickness leading up to the Super Bowl. In addition, he had a minor team violation. Head coach of the Patriots, Bill Belichick, defended his decision to reporters after the game. However, on Monday he stated there was more to the story.
"I appreciate the question, but it would be a much longer discussion," Belichick said, according to ESPN. "There are a lot of things that go into that. In the end, the final decision is what I said it was."
Malcolm Butler was Clearly Upset
"They gave up on me. F—. It is what it is," Butler said, according to ESPN. "I don't know what it was. Guess I wasn't playing good or they didn't feel comfortable. I don't know. But I could have changed that game." Bulter's former teammate, Brandon Browner, went to Instagram to defend his friend. He wrote, "he not the first to get caught with weed…curfew also meant we are not allowed to have guests especially women." He also reminded the viewers that the Patriots is a team that gives "second chances." This is about favorites.
He not the first to get caught with weed, 🤷🏾‍♂️, curfew also meant we are not allowed to have guest especially women. I've ate chicken(Popeyes) in the room with a player and his wife after curfew. Bill seen that look in Toms eyes last night and thought we can win without our role players. Tom played the greatest game last name in super bowl history (statistically). But when you do wrong, nothing good can come out of that. Tom did everything he could do last night. Tom Brady was the goat last night. Malcolm's presence was missed and felt last night. #facts 👑
"I ain't gonna say no names. Like every job, there are always favorites, you feel me, and lil' bro wasn't a favorite," he said.
He also slammed the decision on Sunday in another Instagram post, saying "A locker room was divided pre-game, most yds gave in up in an SB game, and your best defender over the past 3 seasons. Doesn't get a snap. You were hurt/burnt where he was needed tonight.. #foolishpride."
Browner, said. "Players play and Coaches are supposed to Coach, Bill was outcoached for not letting his players play."
Nevertheless, Malcolm Butler became a Patriots' hero after he made the game-ending interception against the Seattle Seahawks in Super Bowl XLIX. In addition, since, he's played in every regular season game for the Patriots.