How To Make Cannabis Infused Chili – The Perfect Comfort Dish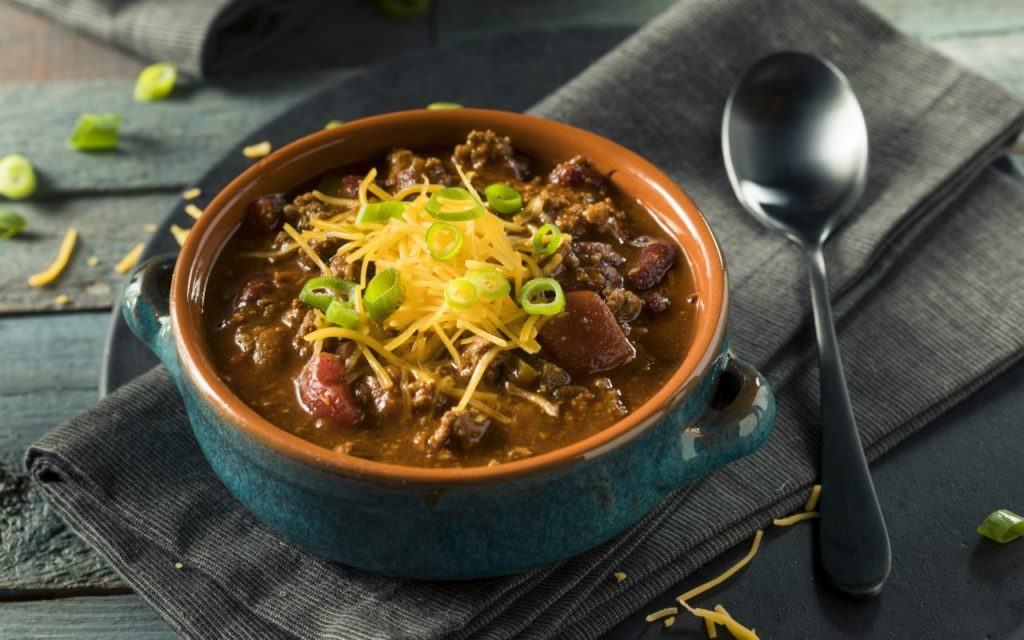 Feeling cold? Need something hearty and tasty? Cook up some steaming bowls of chili, find a couch and enjoy.
Nothing beats a bowl full of soul-warming comfort food when the days begin to shorten and the air grows colder. Cannabis infused chili is the perfect answer to those grey clouds and drizzly nights. Add a dose of infused olive oil for an elevated boost and sink into a cozy recipe that is as toasty as it is tasty.
Cannabis Infused Chili
Chili Recipe Ingredients:
½ cup (1 stick) MagicalButter, plus 2 tablespoons
1 pound of lean ground beef
1 cup of ground sausage
A cup of hot water
8 ounces of  tomato paste
8 ounces of  tomato sauce
1 onion, chopped
⅔ of a cup of chili powder
½ cup of medium salsa
¼ cup of garlic, diced
2 tablespoons of hot red pepper
1 tablespoon of cumin
1 teaspoon of paprika
Chili Cooking Instructions:
In a large pot over medium heat, melt 2 tablespoons of MagicalButter. Then add the onion and garlic, stir well, and let simmer for about 10 minutes. Mix in the ground beef and sausage. Gently chop and stir constantly while cooking until the meat is browned. Add all the spices, tomato paste, salsa, and hot water. Then stir. Next, add a ½ cup (stick) of MagicalButter. Allow it to boil. Finally, cook for 45 minutes, stirring frequently.
Serve and enjoy your Chili with cheddar cheese, over hot dogs, or straight from the pot with fresh bread. Finish off the meal with some Cannabis-infused Cinnamon Rolls.
The recipe can be found here.