DIY Roach Clip Wand – No More Burnt Fingers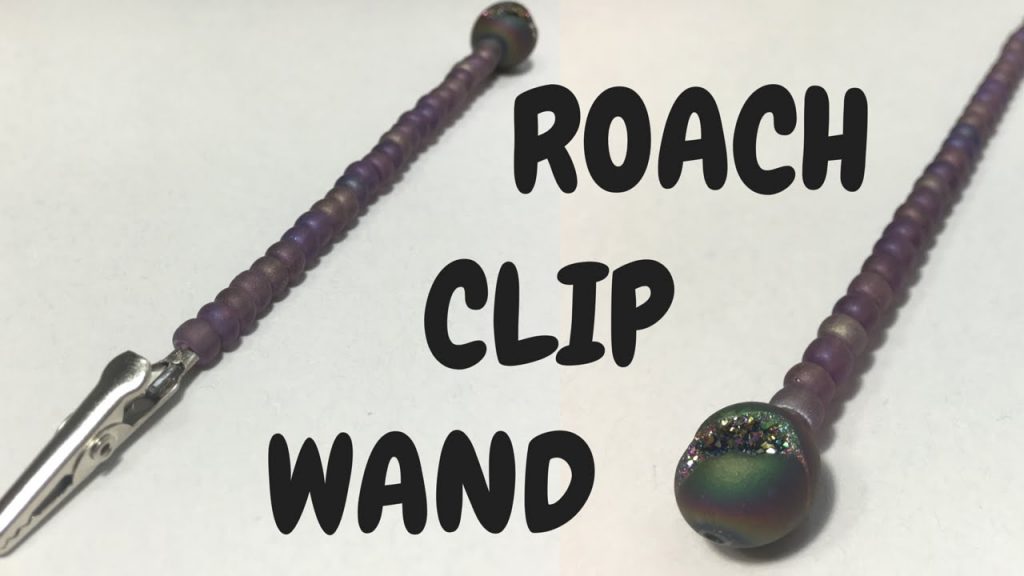 Nobody likes burning their fingers on the end of a joint (aka "a roach"). This DIY project will teach you how to make your own roach clip wand.
A fun, creative DIY craft that will help to keep your fingers safe. For all you joint smokers out there… this is the craft for you. Next time you go to smoke your joint, why not get prepared for a craft. Head to the nearest craft store and grab your supplies. This roach clip wand will keep you smoking until the end.
DIY Roach Clip Wand
Thin Gauge Wire
Alligator Clip
Beads (Glass, Stone, Wood, Plastic, whatever you like as long as the hole is small enough to fit on your wire)
Jewelry Glue
Needle Nose Pliers & Wire Cutters
Directions:
STEP ONE- Cut Wire to Length 
Firstly, cut your metal wire to the length you would like your roach clip wand to be.
STEP TWO- Glue Alligator Clip to Wire
Glue your metal wire to the bottom side of your alligator clip and let it dry.
STEP THREE- Secure Alligator Clip
Use your needle nose pliers to push down the tabs on the alligator clip to keep the metal wire in place.
STEP FOUR- Add Beads
Add your beads onto your wire. This can be whatever you want. So you can be as creative as you want.
STEP FIVE- Glue Last Bead
Put a small amount of glue in the bottom hole of your last bead, then slip it onto the wire also place some glue in the top hole.
STEP SIX- Chill and Let Glue Dry
You're done! Just clip your roach wand to something so it is standing up-right and let the glue dry.
Burn One Down: Roll up some of your medical marijuana into a joint and smoke it! Once your joint has become a roach, pinch it into your roach clip wand. And voila!