How to Make a Pipe out of Starburst – For Your Sweet Tooth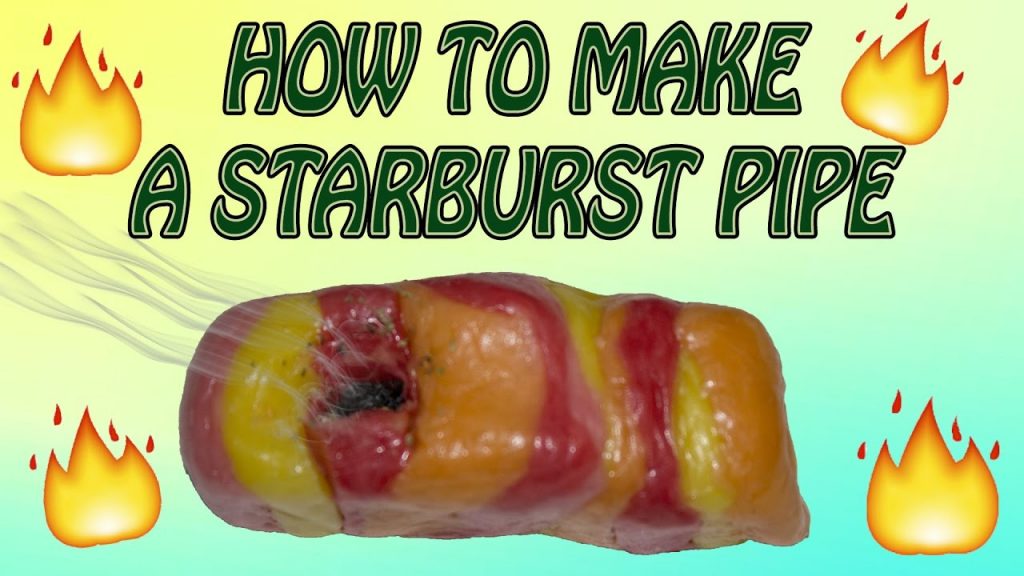 With cannabis now legal in the majority of states, there are more interesting ways to smoke your stash.
Naturally, we thought this would be an appropriate moment to introduce readers to a DIY pipe made especially for sweet tooths. The Starburst pipe. Watch the tutorial as Youtuber Master Bong gives us a quick breakdown of how to turn this classic candy into a smoking device.
Oh, and we heard it makes a great post-sesh snack.
Starburst Pipe:
Supplies:
Pack of Starburst
Skewer (metal or wooden)
Your choice of cannabis: something fruity or sweet will match nice!
Directions: 
Unwrap the Starburst pieces and press them on top of one another so they stick.
Take your skewer and cut a hole 2/3 through the length of the stack.
Make a rounded hole on top of the stack to create your bowl.
Now pack that business and enjoy!
HM TIP: Use a mesh screen to catch any residue and rinse out the edible pipe before eating.