Best CBD Patches on the Market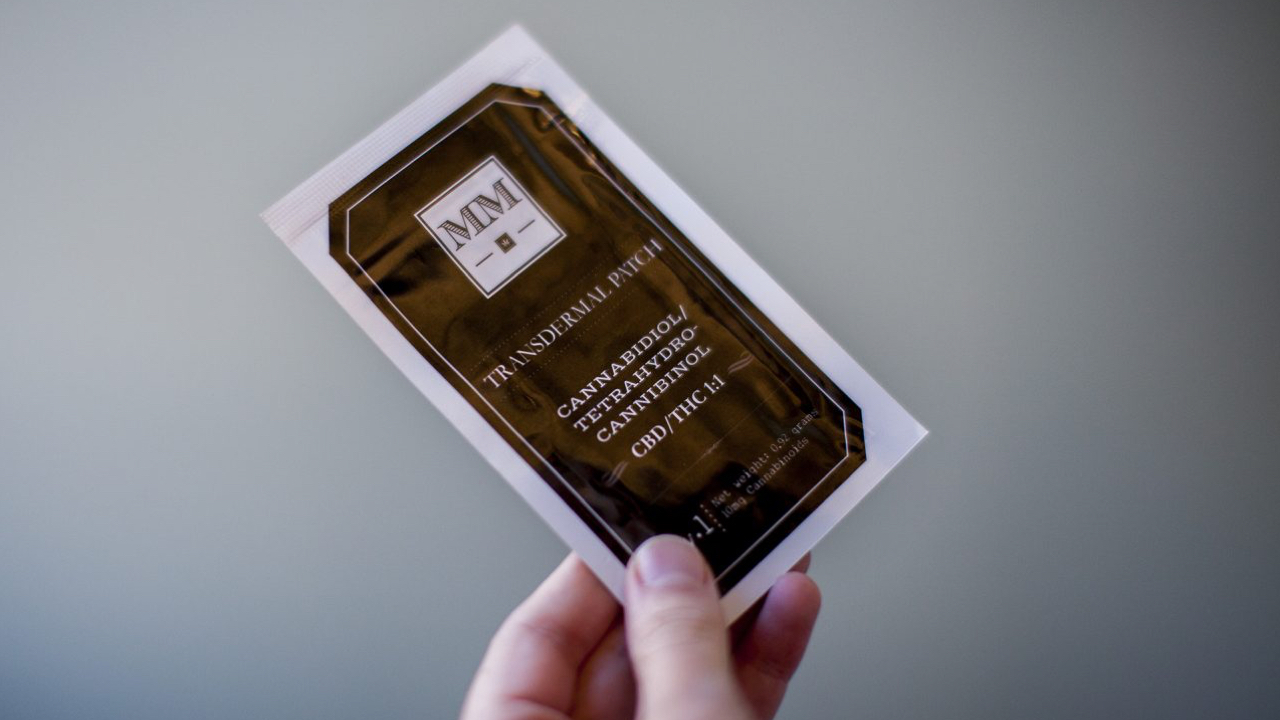 CBD patches or cannabinoids patches are yet another alternative to CBD capsules that are available on the open market. The main ingredient, cannabidiol is a substance found in cannabis that takes up 40% of the total chemical composition of cannabis.
A lot of people prefer CBD patches for different purposes since they are a discreet way of enjoying the benefits. The way to use them is similar to how you would normally use nicotine patches – it releases the cannabidiol into the body through the skin. The fact they are so easy to use is the reason why a lot of people prefer them over smoking weed or having edibles. Depending on which patches you get, they can provide you with a different time span that the patch will be effective, usually ranging between 8 and 96 hours.
We will take a look at some of the best CBD patches that are available to buy online!
But first…
How Do CBD Patches Work
CBD patches can be a great pain relief and a way to enjoy the benefits of medical cannabis. They are an alternative to smoking or ingesting cannabis, however, they equally provide an effective mean of dealing with pain. CBD patches are very simple to use with almost no effort – all you need to do is simply peel off the patch and stick it on an area on the skin where the veins are most exposed and close to the top layers of the skin. When the patch gets in contact with the skin, the membrane opens due to the body heat and starts to release the cannabidiol into the bloodstream.
There are many different CBD patches available on the market and they offer different ration between THC and CBD as you will see in our reviews below. Even though, in reality, the main elements of all patches are the same, some companies have chosen to enhance their product with an additional element, mostly herbal for added benefits.
Uses of CBD Patches
CBD patches are used by people with different health conditions, mainly for pain relief. They are widely used to treat cancer patients, people suffering from fibromyalgia, neuropathic pain, chronic pain, inflammation, mood disorders, and diabetes.
The reason why CBD patches are so effective when compared to simply smoking marijuana or enjoying edibles is the fact that the cannabidiol in them is highly concentrated. For example, smoking 10mg of weed will be less beneficial as a pain relief as opposed to using a 10mg CBD patch due to its concentration as well as direct intake through the bloodstream.
CBD Patches Available to Buy
We give you some of the best-rated CBD patches available on the market that you can use to your own benefit.
CBD Topical Hemp Patches by Pure Ratios
CBD Topical Hemp Patches by Pure Ratios claim to be a fast and easy way to pain relief with no extra fuss. In fact, their effect can last up to 96 hours or 4 days, so you wouldn't have to worry about needing to change the patch daily. They are also waterproof, meaning that you won't have to worry about the patch falling off while you are having a shower.
Additionally, these CBD patches are enhanced with substances such as virgin avocado oil, extra virgin coconut oil, virgin sweet almond oil, aloe, and shea olein, giving you some extra benefits.
According to the reviews on the Pure Ratios website, the product seems to deliver what it claims it would, with an average ranking of 4.5 out of 5 stars.
Better Laboratories Hemp Extract CBD Patches
Available to buy on Amazon, Better Laboratories CBD patches are another option that you can go for. The properties are similar as with the Pure Ratios patches – they are waterproof and the effects can last up to 96 hours.
Generally, the reviews of these CBD patches are also good, with some of the people who have already used them describing them as "life changing".
Mary's Medicinal Transdermal CBD Patches
Mary's Medicinal Transdermal CBD Patches, as opposed to the two previously discussed brands of patches, do not have such long effect – they last between 8 and 12 hours. However, they do offer more versatility, with the patches coming with different ingredients and ratio you can choose from THC-Sativa, THC-Indica, THCa, CBN, CBD and 1:1 CBD:THC. They are also very quick to start providing you with the benefits – the website claims that you will feel the effects between 15 and 30 minutes after putting the patch on.
Here's a customer review of these patches that might help you decide if these are the right patches for you!
Papa and Barkley Transdermal CBD Patches
Similar to Mary's Medicinal patches, Papa and Barkley's patches can provide you with up to 12 hours of pain-free enjoyment. They come in different THC to CBD ratios: 3:1, 1:1, 1:3 THC:CBD, and CBD only. As stated on their website, for best result the patches should be applied to the targeted area.
Pura Elements CBD Patches
Pura Elements CBD Patches also offer a different selection of products with different ratios that you can choose to your convenience: sativa, hybrid, indica, CBD or CBD: THC. What's different about these patches is the fact that they contain herbal elements and plant extract that react with the skin to increase the absorption and increase the efficiency of the patches.
CBD patches can definitely provide you with the needed pain relief if that's what you are on the lookout for. They are easy to use, discrete and convenient. There are a lot of different companies that sell them and they all seem to be doing a good job, so if you are thinking about using patches are a pain relief method, we hope that our list helped you out at least shortlist the ideal candidates. Do your research and enjoy the benefits of CBD patches!