The 10 Best Indica Strains in The World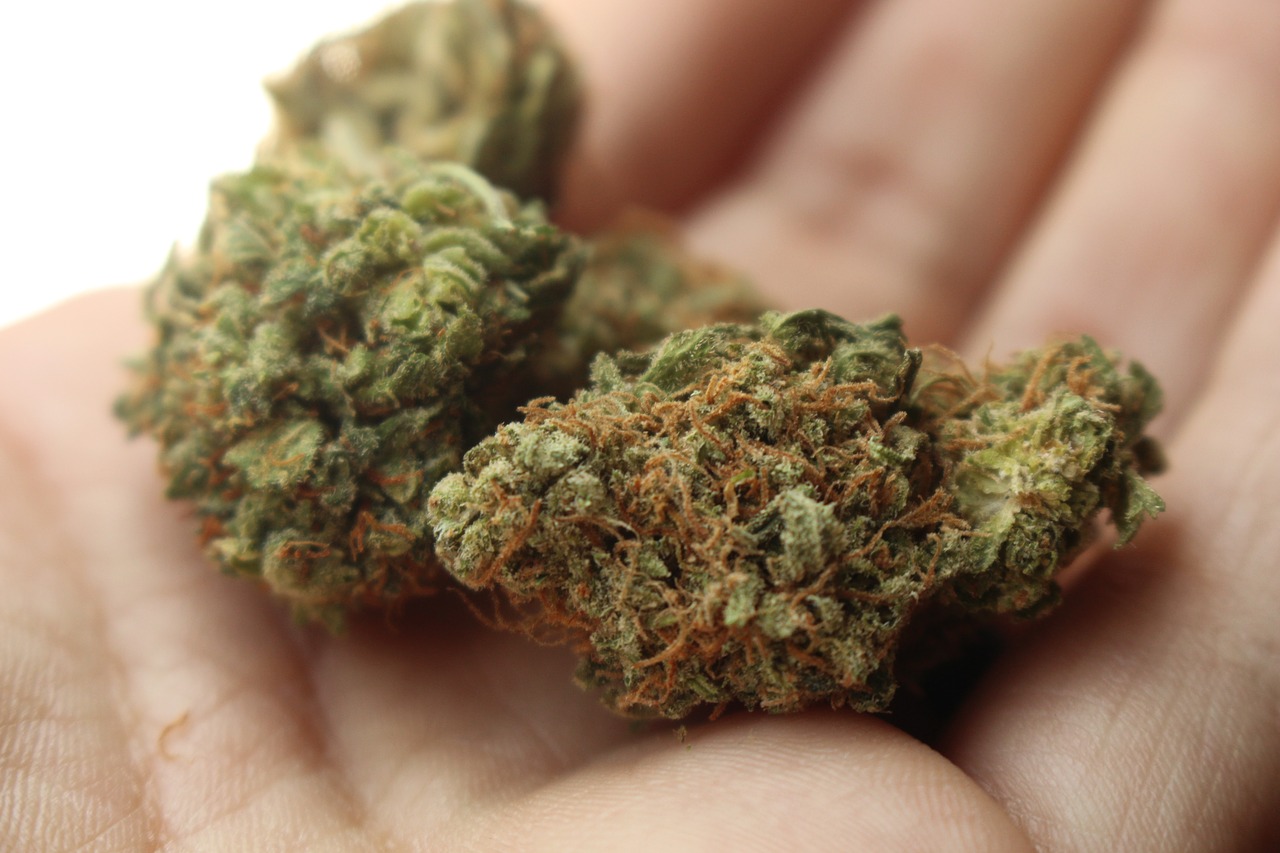 The Indica strain is one of the most popular strains of Cannabis used by people worldwide. If you are a newbie to all this, or someone looking to try out new varieties, you are at the right place. Today we are going to talk about the best Indica strain, 10 of them to be precise.
You see, in order to know how to choose the best Indica strain for you, you have to know what to look for and what your expectations are. Here we give you an insight into the best Indica strains and exactly what to expect of each one below. So, let's get into the nitty-gritty of this bushy plant.
The Indica Strain Explained
The Indica strain grows as a short bushy plant and was first classified in 1785 as a strain in the Cannabaceae family. The French biologist Jean-Baptiste Lamarck, after examining the strain, described it as a strong mind-altering relaxant that produces high levels of Tetrahydrocannabinol (THC) and low levels of Cannabidiol (CBD). In fact, the higher THC levels are what gives you that mind-altering, psychoactive experience when compared to its relative, the Sativa strain. Furthermore, it is known for its strong, distinct flavor, and can be easily recognized by the sweet aroma it produces.
Before we move on to the best Indica strain types, let's talk about the effects of using it and the medical conditions people use it for.
Namely, the Indica strain is physically sedating, putting you in a more relaxed and meditative state. Many people use it before bed, when relaxing with a movie, or when they want to uninterruptedly meditate for a longer period of time.
However, the world has been talking about the healing properties of Cannabis for many years now, and the Indica strain, as part of the family, is of no exception when it comes to healing. Unfortunately, today there is still a lot of confusion about which strain cures which pain and many people end up discouraged when they try to heal themselves by using Cannabis as a medication.
So, in order to use the right type of Cannabis for your medical condition, we have gathered the most common health problems people face today that can be kept under control or even healed completely by using the best Indica strain.
The Health Benefits of Indica
The Indica strain is used by people who want to treat muscle spasms, migraines, nausea, headaches, seizures, or are under a lot of stress. Also, due to its sedative effects, people who suffer from mild or severe sleep disorders find the Indica strain extremely helpful. Since it gives the body a sense of tranquility overall and has mild numbing properties, the strain is often useful when it comes to relieving chronic pain anywhere in the body.
Ever since the legalization of Cannabis in many countries worldwide, scientists started taking more interest in studying this strain in order to discover its full impact on the body. It is now known that the medical effects of Indica are a better, uplifted mood, muscle relaxation, an increased appetite, and sleepiness. Thus the strain is able to relieve the symptoms or even heal these conditions:
Cancer
Multiple Sclerosis
Fibromyalgia
Lupus
Sleep Apnea
Anxiety disorders such as PTSD (post-traumatic stress disorder), OCD (obsessive-compulsive disorder), and panic attacks
Parkinsons Disease
Arthritis
PMS
Inflammation
Crohn's Disease
Epilepsy
How to Find The Best Indica Strain?
Of course, you don't have to search for the best Indica strain since we already comprised a list of 10 of them which we believe will satisfy your relaxation needs. Read further and pick the right one(s) for you.
Purple Kush
Named the best Indica strain, this bud really lives up to its calling. Namely, it has 100% Indica genetics, with beautiful purple tones and a pleasant earthy-sweet taste. It is known that the Purple Kush originates from the Hindu Kush and a purple variety of Afghani. As we mentioned before, it is pure Indica which ensures a slow and highly pleasant body high with its THC levels ranging from 17% to an astonishing 27%. It is best for treating insomnia, chronic pain as well as muscle spasms.
Northern Lights
In the Cannabis family, Northern lights is nothing new. In fact, it is one of the most popular strains that people use before bedtime to win over that persistent insomnia or to relieve anxiety and depression during the day. It is worth noting that this strain, as one of the oldest, has won a plethora of awards worldwide as the best Indica strain for its translucent look and its pungent aroma. It has THC levels that range from 16-26% which promise a relaxing and couch-lock high.
Granddaddy Purple
The Granddaddy Purple Indica strain is actually a cross between Purple Urkle and Big Bud, so consequently, it has a pretty enjoyable fruity aroma (think grape and berry combined) that takes upon the Purple Urkle, while in growth it has an oversized, compact structure by its other parent the Big Bud. It is chosen as the best Indica strain by many users because of its potent effects that can be felt in both body and mind as a physical relaxation and a cerebral euphoria.
With a THC level between 17% and 27%, consumers have reported that this strain gives them a relief from chronic pain, stress, appetite loss, as well as insomnia.
Afghani
The name of this Cannabis strain comes from its geographic origin where it first was grown as one of the earliest varieties of Indica. Users all around the globe treasure Afghani as the best Indica strain because of its earthy aroma and a hint of sweetness. The THC levels in this strain range from 15 to 20% and guarantee you a good amount of deeply-relaxed body, a joyful mind, and the addition of treating severe stress, physical pain, and insomnia disorder.
Blueberry Kush
Another one with an earthy aroma and berry notes, the blueberry Kush is a hybrid of Blueberry and OG Kush. With its 17 to 24% THC levels, this strain slowly but surely gives your body a heavy and relaxed sensation that will help you rest and forget all about pain. It is excellent for combating insomnia, thus it's best taken in the evenings or right before bedtime.
Skywalker OG
Due to its high levels of THC, the peak measurement being 26% and the lower being 20%, the Skywalker OG will make you feel you're in the clouds for hours. In fact, even after a hit or two, you're properly stoned with a super-heavy high.
A hybrid of Skywalker and OG Kush, this potent strain is known as the best Indica strain type because with its powerful high it relieves even the strongest anxiety and stress giving your mind a break from analyzing and overthinking. In fact, except for your happy high with your head in the clouds and your tingly body, you won't be able to think of anything else.
Platinum Kush
With about 90% of Indica dominance, the Platinum Kush has many reasons to be listed as the best Indica strain type. With its resinous appearance, purple hues and bright orange leaves, this strain is one of the most handsome ones on the market. However, thanks to its delicious fruity aroma with hashy notes, you won't be admiring just its looks for long.
With the THC levels being 13 to 17%, the Platinum Kush is great if you don't want an instant heavy high, but a slower one that will give you a pleasant body buzz.
Girl Scout Cookies
The name sounds promising, I mean who doesn't love cookies, right? Well, it is listed as the best Indica strain not only because its sweet and earthy aroma and flavor justifies the name, but also because this is one of the most potent strains. The highest THC levels go up to 28% which makes this strain one of the strongest for users of medical marijuana.
What is worth noting is that this sweet strain has a ratio of 60:40 of Indica to Sativa strain which ensures an adventure of relaxing high with a euphoric feeling. Not a lot of Indica strains are able to provide this, thus its high popularity. Additionally, if you suffer from any kind of severe pain, depression, nausea, or appetite loss, GSC is the strain for you.
G-13
Our list of the 10 best wouldn't be complete without the most popular Indica strain G-13. It is on the market since the 70s according to many, and with a THC level of 22-24%, it sure has a potency to give you a focus and creativity followed by a couch-locked state of mind. Those using G-13 for medical purposes will be happy to hear that with its 70% Indica levels this strain combats chronic pain, brings back a healthy appetite, and relieves nausea and seizures. Additionally, its aroma takes by oranges, and I wonder, can it get better than that?
Bubba Kush
Bubba Kush as a plant has a bulky bud structure, and although looks as if it's an Afghani descent, its genetic origin isn't really certain. Nevertheless, this strain is a popular one for its heavy tranquilizing effects that you'll feel through its chocolaty notes with a hint of coffee. With a THC level ranging from 15% to 22%, people not only use it for overall relaxation after a long and stressful day, but also for chronic pain, as a muscle relaxant, against depression, and, of course, insomnia.
Have you discovered any new strains today? What is your experience with Indica strains? Feel free to let us know what your favorite varieties are and what you use them for.
Let's have a quick glance at the top Indica strains