Cannabis Tea Recipe Review from Mary's Original Tea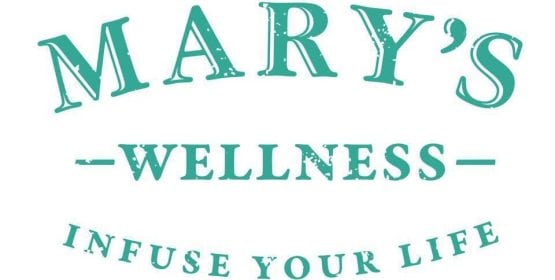 Tea may not be for everyone, but once you try a Mary's Original Infused Tea – you may get hooked!
One of the best tea brands out there. Mary's Original makes the perfect Cannabis tea recipe. And you can see the effects on Boob Ross and her friend Katy! While its now video proof that this product works well it is actually designed with a health-conscious mindset. This medicinal cannabis company offers a non-smoking option for those looking to not smoke or vape. Each cannabis tea recipe thought out to benefit you and your body!
About the Company
Mary's Wellness is actually the first Canadian company to create a cannabis tea recipe infusing different kinds of tea with cannabis starting in 2015.  The company had health and wellness in mind when trying to create this tasty product. In addition, seeing a space for those looking to medicate without smoking was very important. And, now it has really worked in their favor.
Sold through dispensaries, at conferences and purchasable online, this tea has become a well-known household staple. As a health conscious medical cannabis company they offer an alternate route for consuming THC, CBD and even some caffeine!
The Cannabis Tea Recipe
When mixing herbs together, there are ways to create a product that is beneficial to different scenarios. Mary's Tea is the perfect cannabis tea recipe for each flavour they have designed. In fact, Mary's Wellness have 12 different tea blends that can be a great way to start or end a day. In addition, they have designed each product to contain both CBD and THC. Their products contain:
60mg of THC
6mg of CBD
an unknown amount of caffeine
Ingredients: A blend of teas, cannabis extracts.
Warning: This product contains high levels of THC. Not a food. Keep away from children and pets.
Package: Each box contains 12 sachets. Sold separately through stores, sold by the box online.
"Since edibles have a more drawn-out timeline for being absorbed into the body, their effects also last longer – meaning you can relax more, and dose less." – Mary's Wellness
Benefits of the Tea
With the blend of caffeine and cannabis this cannabis tea recipe is great to help with focus and anxiety.
"With proven cancer-fighting antioxidants, tea is a smartly delicious choice." – Mary's Wellness
No matter what you prefer in flavour, always make sure to safely medicate. This cannabis tea recipe will rive the best quality in tea and herbs leaving you with the best brew possible.  In addition, these teas have been lab tested and contain no heavy metals. Each tea comes with it's own added benefits too! Cmon, just look below and then try it today!
Types of Tea:
Sleep and Relax – perfect blend of peppermints and lemons for sleep time
Bella Coola – Great for nighttime or daytime and contains no caffeine. Lively and spirited!
Berry Berry – daytime for strength and power
Lemon Tea – great for fighting sickness and energizing the body
Chai Tea – cancer fighting anti-oxidants
Chamomile Tea – eases the mind and body, great for a night cap
Earl Grey Tea – Providing Energy, anti-stress properties, protecting your teeth, managing weight-loss among
Echinechea Tea – A powerful immunity booster, strengthen the body to combat wide varieties of diseases.
Green Tea with Ginger – helps to combat nausea, energy increasing, mind calming
Green Tea with Ginseng –  promotes stamina and energy
Orange Pekoe Tea – cancer-fighting antioxidants
Peppermint Tea – improve digestion and boost the immune system, promote weight loss and helps fight bad breath
Just a Brew – But It May be For Two!
This is a medium dose of cannabis! That mean it can be a great high for someone who regularly uses cannabis. Some regular users love the benefits of an active day time high from the Berry Berry or the relaxing vibes from a Bella Coola. On the other hand, if you are new to the cannabis world, this cannabis tea recipe may be too much.
The best suggestion is to make a double batch. Maybe one cup in the morning, one at night, or split it with a roomie, friend or partner. But be warned not everyone is the same. because the tea processes through the glands it can take a bit for the effects to hit and it make be too strong for some. Nevertheless, don't be too worried because the CBD will contract the THC and help to maintain a sharp and happy high.
"It's very, very… soul comforting" – Boob Ross