Women Smoking Weed Is Key for the Future of Cannabis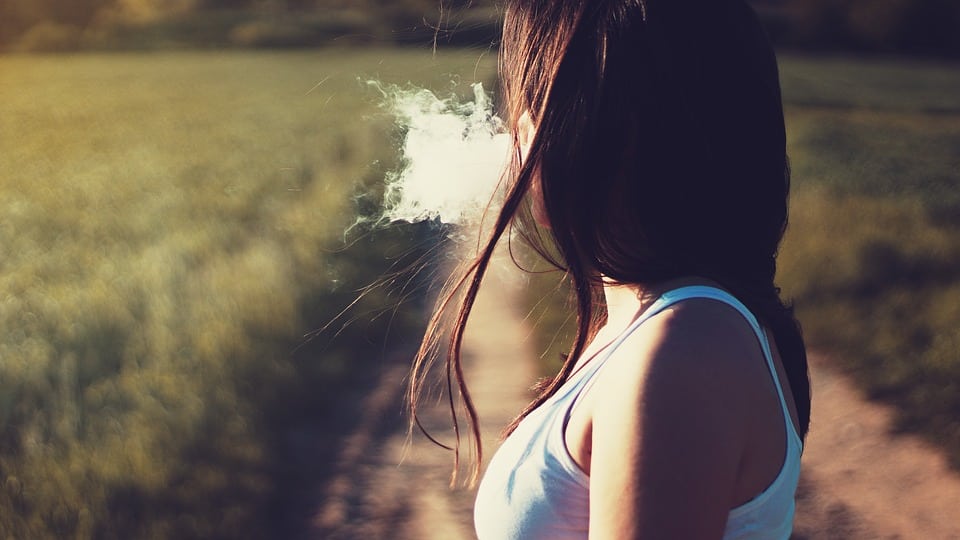 For years, men dominated the cannabis industry. But behind the scenes are powerful women changing the views on smoking weed.
Women have experienced a world dominated by men, but all that has been changing. More and more, females are standing up to "mansplaining" and that ever dreaded term "gaslighting". It's a different time, where men seem to still have the dominant stance in most industry. But within the weed space that is changing. Women smoking weed is becoming more common, or at least more talked about. In addition, women in the business are more common and are being more promoted each day.
Many females are experiencing this urge to share a session with our other female counterparts. A spiritual connection, a safe space to create ideas and build businesses. In fact, it's incredibly important that we do.
Women Smoking Weed
The stigmas of the lazy stoner are finally being taken back thanks to the power of the women. In fact, women smoking weed is growing in popularity and it's making a big impact on how dominance and gender roles are looked at. There was a time when it seemed like the only people who really smoked weed were men. But according to a study, its now about 50/50. Another report published last year showed that women smoking weed is more common than men smoking weed. Furthermore, it showed that women are consistently at the forefront of cannabis enterprises all over the United States. So why are women smoking weed important?
Shared Reputation for Healing
Both females and cannabis are known for their ability to heal. Women are known as the nurturers and caregivers. Many of these women grew businesses or education programs to benefit family members or people they saw suffering. In fact, women using cannabis dates back to the early 90's when the medical cannabis movement began. Women saw a space to gain healing from pregnancy, chronic pain, and other ailments. Now, things are emerging thanks to the women smoking weed! Weed combined to benefit further healing such as yoga, dance, fitness, wellness and infused eating, all came from the minds of women.
Men Have been on the Forefront
Although women smoking weed has been a natural painkiller in childbirth for hundreds of years, men have monopolized the culture around it. But women are ready to take cannabis back! Men have always been known as the dealers, the ones willing to take the risk to buy it, and the ones talking about it. From rap music like Wiz Khalifa and Snoop Dogg to the movies like "Cheech and Chong" and "Pineapple Express" featuring predominantly male casts, the cannabis world has seemed mostly male-driven.
However, things are changing. Artist like Rihanna and Solange Knowles are speaking out, Actresses such as Whoopi Goldberg, Martha Stewart, and Kathy Bates are showing their advocacy in the business. And while it seems like men are driving the cannabis field, women are the secret business gurus. Women smoking weed helps to create new products and new ways to run businesses. Plus these women are fighting for minorities, fighting for their children and speaking out about cannabis use both medically and recreationally.
Women Need It Too
Marie Claire highlighted in a 2009 article on the rise of "Stiletto Stoners,". This stated that one in five women who smoked cannabis earned more than $75,000 a year. And this only goes to show that it has nothing to do with the class of female, but has everything to do with it being a necessity. As a matter of fact, many have found massive benefits and relief from menstrual cramps, insomnia, anxiety, treatment for breast cancer,  and weight management. This doesn't include a massive list of benefits for both sexes.
The Future of Cannabis
Conversations around weed have been male-dominated, but thanks to actresses like Jenny Slate and television shows like Broad City, female weed culture is finally being seen. Women are the leading force in new products, leading panels and pushing the fight for legalization.
A growing number of women are getting involved in reforming cannabis laws, with organizations such as the NORML Women's Alliance, Mothers Against Misuse and Abuse, Moms for Marijuana International, and CannaMoms, which not only support women's marijuana use, but challenge drug laws while raising awareness for the mothers and children whose lives would be improved by medical marijuana access. And other companies like Women Grow have worked hard to create safe spaces and events for women. And the women come with no bull, no games and are for the most part are women smoking weed. They are the culture fighting against the norm.