Bud-ding Fashion: Top Stoner Fashion Brands – Part 2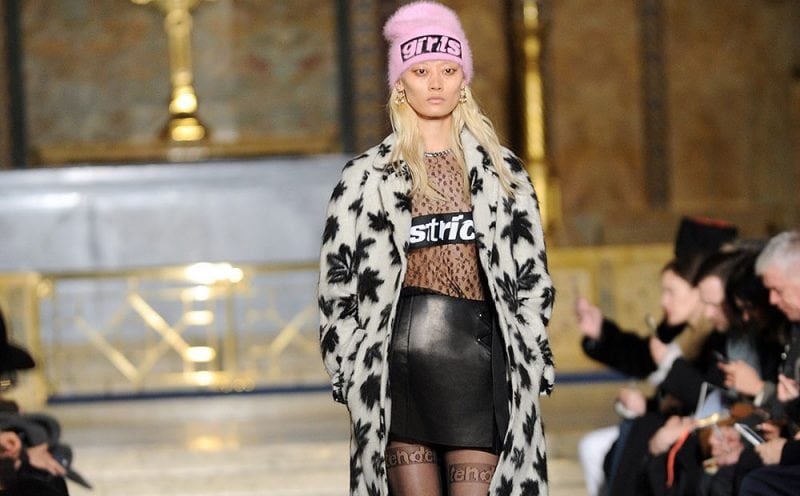 When it comes to marijuana, you think of feeling good—but what about looking good? Now you can accessorize with not only the weed leaf but hemp made clothing!
Stoner fashion is becoming a hit in the cannabis community and fashion trendsetters alike. It is no longer about the typical cannabis wear of hippie clothing. With the media heavily focused on a certain type of clean and "boujee" fashion, it is no surprise that cannabis has also gone with the modern times. And now, the biggest fad about the cannabis plant is hemp. More and more fashion brands are looking into ethical and vegan options for clothing. And hemp gives that opportunity at a reasonable cost.
If you want to be ahead on the trends of cannabis fashion – stay tuned for our Bud-ding Fashion! Check out some the current trending stoner fashion brands below.
Stoner Fashion Brands
SukiShufu (sue-key-shoo-foo)
SukiShufu is luxury designer clothing label. It is carefully designed and exquisitely cut so it is as comfortable to chill out in and can also be used to work out. Ex-Australian gymnast, turned banker, turned fashion designer, Caroline White wanted to create something that was modern and technical. She created a smart design and is the first to use gloss fabric, technical velvet, and technical lace. From shiny black dominatrix-style pieces for the sexy stoner to cloud-printed yoga pants for your soft side, this clothing covers all basis.
Check out this amazing niche fashion at her online store. Click HERE to find your activewear today.
Revolution Riche
This is the newest trending fashion tip: less information, more hype. And it seems to be working for this clothing company. The mission is to promote individualism, integrity, and high-end customer experience through our products and services. I love that their goal is to encourage diversity and inspire self-empowerment through edgy fashion.
So, if your love of getting high and contemplating the existence of aliens or you love scrolling through for the best memes – this company is for you. Their motto: Eat Riche, Think Riche, Live Riche. It is a Revolution! 
If you are looking to express yourself through your fashion, check them out HERE.
Jungmaven
Robert Jungmann camped in the Pacific Northwest woods and saw firsthand the damage caused by clear-cutting. In the classroom, he learned that industrial hemp could combat deforestation. Because of that fact, this designer asked a simple question. How could he bring hemp to everyone? Then JUNGMAVEN was created. This was based on simplicity and sustainability using hemp and Baja. This product is soft, breathable, comfortable and sustainable.  JUNGMAVEN is sold globally, stocked in boutiques across North America, Europe, and Asia. In addition, Rob launched HEMP 2020, a campaign to raise awareness around the positive environmental impacts of hemp farming. And they even made sure to please the stoners with their classic and cozy rainbow T-shirt.
To learn more and support the cause, check out his website HERE.
Stella McCartney
This collection is based on sharp tailoring, natural confidence, and sexy femininity. With a history in fashion Stella McCartney has gone from creative director to launching her own fashion house. Stella McCartney now operates 51 freestanding stores in locations including Manhattan's Soho, London's Mayfair and Brompton Cross, LA's West Hollywood, and Paris' Palais. Stella McCartney also had created her own perfume called "STELLA". In addition to the mainline collection, Stella has a long-term partnership with Adidas, a lingerie collection, Falabella handbags, kids collections, and energy powered clothing. In addition, she pushed tp adapt eco-friendly sunglasses and was appointed Team GB's Creative Director by Adidas for the Summer 2016 Olympic Games in Rio.
Stella McCartney's commitment to sustainability is evident throughout all her collections and she is definitely leading the force as a celebrity designer. But, Stella McCartney is the hippie of high fashion for her utilization of vegan materials and sustainable production methods. 
If you are feeling like getting luxurious and can afford it, you must grab at least a piece of Stella McCartney's brand HERE.
Mowgli Surf
Their motto is: Be the enemy of the average! And how well does that fit into the cannabis community? For years were considered the enemy and now we are looking forward to legalization. Excitement, adventure, and fun is what Mowgli Surf is all about.  This fashion brand is setting a standard. Mowgli is challenging and bold and really design for the individual. If you want to be like everybody else then this company isn't for you. They make everything within the USA including hand-dyed, surfer chic clothing. Smoke up from Maui Wowie and rock some clothing on your next adventure, no matter how far away the nearest beach may be.
Heading to the beach? Road-trip? You can grab some new and creative fashion HERE with Mowgli Surf.