Bud-ding Fashion: Top Stoner Fashion Brands – Part 1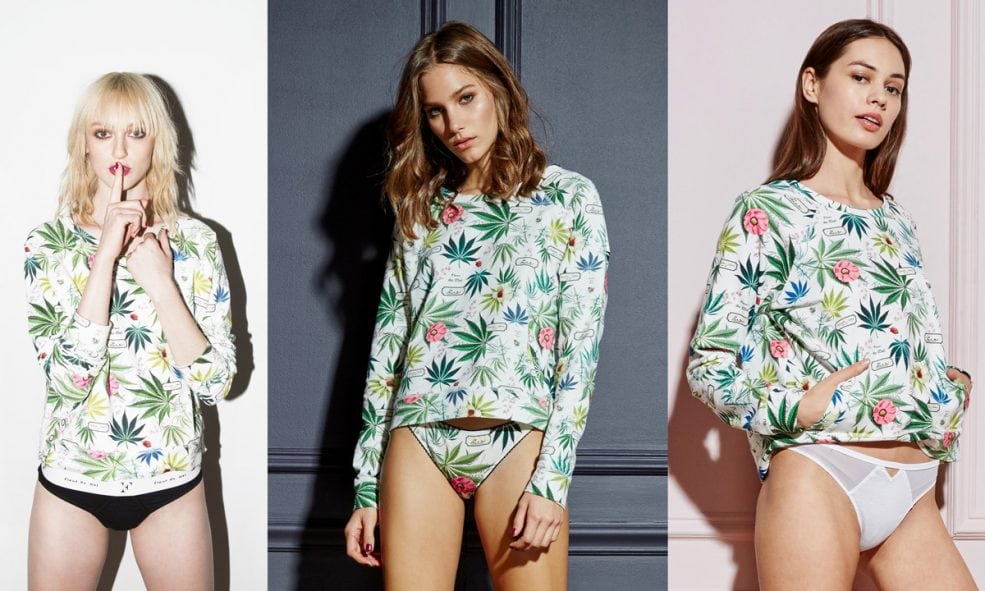 When it comes to marijuana, you think of feeling good—but what about looking good, too? From stylish bags to sunglasses and shirts, these brands provide the best in stoner fashion.
Stoner fashion for cannabis lovers gives you the opportunity to stand out, be it in style or discovering the right fashion wear that is right for high minds. And it is not just that tie-dye or baggy pants look anymore. The movement of cannabis fashion is just as chic as any other fashion trend.
In fact, this is no longer about being a trend…it's a lifestyle! Leading fashion designers are even rocking the weed leaf and using hemp to create sustainable clothing products. So if you are looking for some weed fashion to show your support, check below for some of my favorite brands.
Stoner Fashion Brands
Helpsy
HELPSY reuses and recycles your clothes and shoes to make it convenient and helpful to you.  With over 1,700 collection containers in the Northeast US, and growing. Just last year they collected over 20 million pounds of clothes.  In addition, Helpsy creates ethical, cruelty-free, locally sourced clothing. Then turns it into potential clothing. In the past, they have featured Mary Jane bodysuits, Golden girls sweatshirts, and even vegan-leather hologram backpacks.
You can visit their website HERE for the store and more information.
The Personal Stash
Truly it wouldn't be a stoner fashion list without the Personal Stash. The creators of the "I Bud You" logo and company were founded by artists in New York City. They are a lifestyle brand that caters to anything cannabis you need. They run a full website with weed-themed shoelaces, available in "strains" like NYC Diesel and Granddaddy Purple. In addition, they promote skateboarding and other forms of physical activities. From pillowcases to shoelaces they have all the accessories you need. You can also check out their YouTube for their series "Pillow Talk." 
Wildflower Dyes
Wildflower Dyes specializes in tie-dyed quality clothing for all ages. Each of their pieces is different from the next and have a great wash/last time.Launched by a beautiful yogi in Victoria, B.C., Wildflower Dyes should be your go-to source for hand-dyed yoga pants, bedsheets—even knee-high socks. They dye in small batches so that the quality is clean. Wildflower has been online since 2002 creating wearable fashion art. Their products are sold throughout North America and they ship worldwide. While they don't make tye-die specifically for us stoners,  this is still a great way to shop for some neat fashion. Cannabis fashion isn't all about the weed leaf.
Stay Home Club
Stay Home Club is a lifestyle brand for people who have no life. Or want no life. I love that their products are all designed by in-house designers and contributing artists. On top of this, the product is original, comfortable and great quality. Stay Home Club is run and designed by Olivia Mew out of Montreal, Canada. In 2012 it started as a one-woman-basement-business but it now operates out of a beautiful studio in St.Henri with a full staff.
And while this product doesn't scream weed, it screams our emotions. There is always a time for a party, and going out but if you are getting high and staying in – these tees and sweatshirts are the best. This will allow you to stay cute while being couch locked.
Stay informed with the comfiest closed at their website HERE.
Willow Knows
Willow Knows is a textile & clothing label of artist and designer Jessica Breed. The best part of her designs is the exploration in textile design. Jess describes this art as an experimental way of working that creates one-of-a-kind pieces for the body, home, and outdoor spaces. In addition, this clothing line uses 100% silk fibers with low impact synthetic, natural, and foraged dyes.  Her pieces can be seen as unique objects.
There is no doubt that you will feel magical and beautiful. The clothing is a beautiful as a fresh cannabis strain and it feels great on the body when you're in a full Sativa high. Each design embraces the imperfections and individuality of the clothing just like the cannabis community.
If you're ready to feel comfy and cozy check out these items HERE.