Cannabis-Infused Hopped Up Hot Wings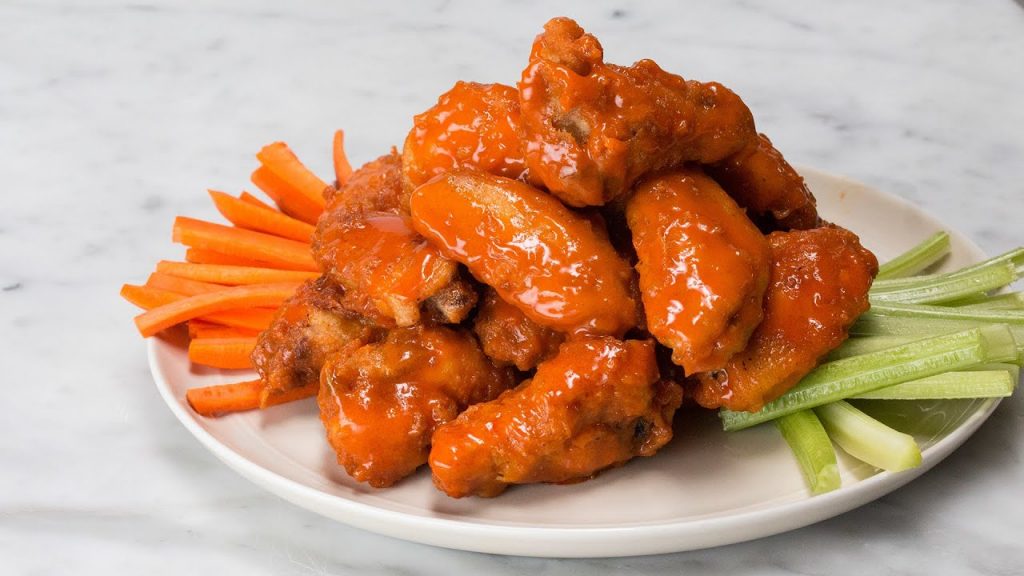 Nothing better than wings to make a perfect Superbowl Sunday party.
Marijuana butter is used in the hot sauce for these perfectly fried chicken wings with an alternate reversed wing recipe! Cannabis plus hot wings. Just don't tell The Eagles that we are eating bird!
Cannabis-Infused Hopped Up Hot Wings
https://www.youtube.com/watch?v=nCCf-hIAFhI
Ingredients:
2 -3 lbs fresh large chicken wings
1/2 cup hot sauce
1/2 cup cannabutter
vegetable oil for frying (or other oil)
Dry Ranch dressing mix (alternate reverse wings)***
Needed:
deep fryer with a thermometer
Directions:
Prep wings by removing wing tips and separating flaps from the drums. Heat oil to 375 F. Then fry the wings for 12 mins keeping oil at 375 F and separating wings with a metal utensil. To make the sauce, combine 1 part melted cannabutter with 1 part hot sauce and mix well. Toss wings in hot sauce as needed to coat, scrape remaining sauce from pan over wings and serve hot.
***For reverse wings, toss wings in dry ranch instead of hot sauce and use the hot sauce for dipping instead.)
Try this recipe for chili for a cannabis-infused main dish.