How to Make Canna Chocolate Pudding – Cheap and Simple!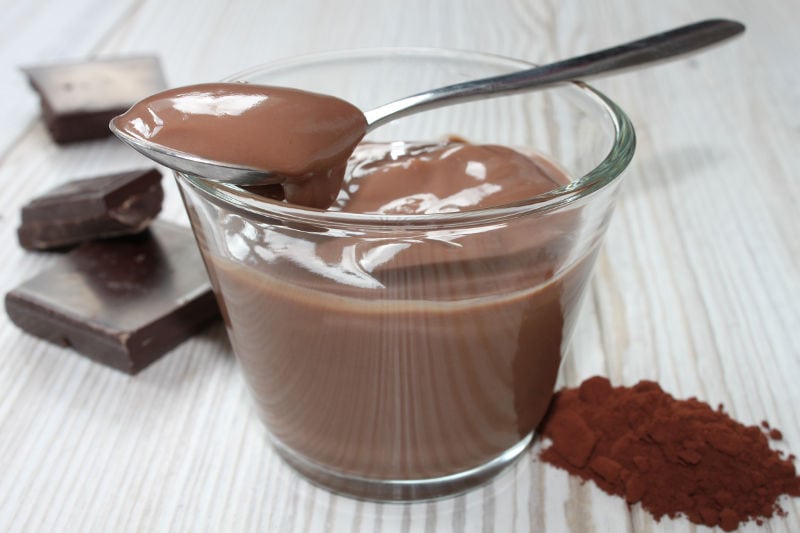 Everyone remembers the pudding Snackpacks that we all used to love in our lunch boxes. And now there is an adult version!
What if there was a way to make pudding but add weed to it? Well, you are in luck! This recipe is cheap and simple so you'll have your edibles in no time. This pudding is delicious and highly recommended! Not to mention it has an added bonus of frosting! So treat yourself to this Canna Chocolate Pudding and pair with any dessert!
Canna Chocolate Pudding
Ingredients:
2 large egg whites, beaten
10 tablespoons of cocoa, unsweetened
3 tablespoons of cornstarch
2 and 1/4 cups of whole milk
2-3 tablespoons of cannabutter, melted
½ cup of sugar
1 teaspoon of vanilla
Raspberries for garnish (optional)
Method:
In an electric mixer lightly beat the egg whites.
In a separate medium bowl combine the cocoa and cornstarch.
Then whisk in 1 cup of the milk and make smooth.
Heat the remaining milk, cannabutter, and the sugar and bring just to a boil. Make sure to whisk constantly.
Reduce the heat and simmer for 2-3 minutes.
Add the cocoa mixture, and simmer again, whisking constantly. Remove from the heat.
Allow cooling for ten minutes.
Add one cup of the cocoa mixture to the egg whites, whisk and return to the pan.
Cook on low, do not allow to boil.
Remove from the heat and stir in the vanilla.
Allow cooling once more.
Place in the fridge when it has cooled to room temperature.
Serve topped with raspberries. (optional)