Stoner Sundae: How to Make Weed Ice Cream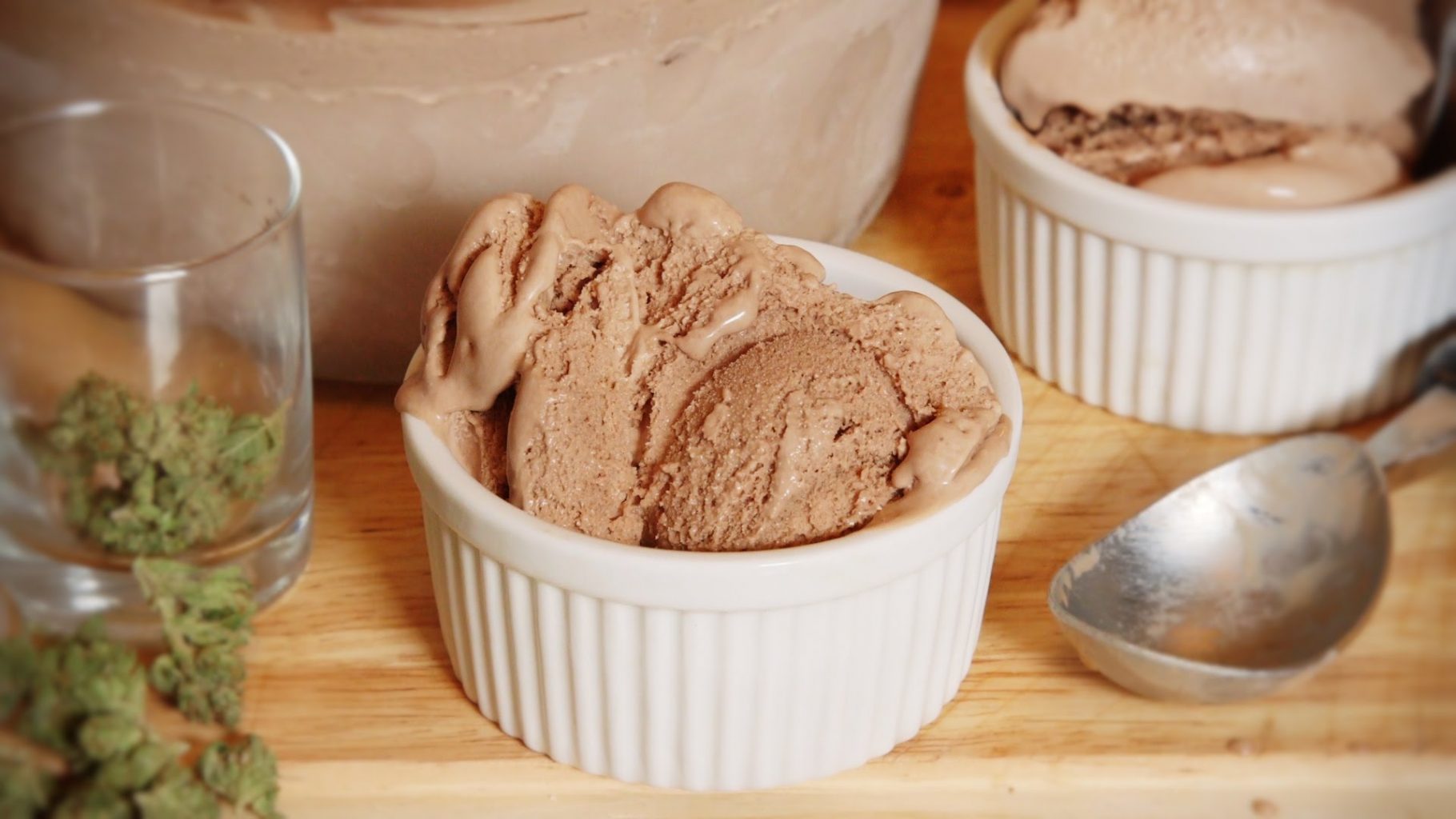 We all love ice cream, right? So why not weed-infused ice cream?
There is no better mixture than ice cream and
weed
. So, get in the kitchen, and whip up your favorite flavor! Grab a grinder full of weed and follow this guide to make cannabis-infused ice cream. This recipe will make 3 quarts of ice cream and create a great base for you to add whatever flavor fits your pallet.
Cannabis-Infused Ice Cream
Weed Cream 
Makes: 1 ½ cups
2 cups of heavy cream
5-10 grams of marijuana, broken up
First of all, combine the heavy cream and marijuana in a medium saucepan. Cook just below a simmer for about one hour. Secondly, strain the liquid through a cheesecloth or fine mesh. Third, pour the infused cream into a mixing bowl. If too much has evaporated, add some non-infused cream until you've got 1 ½ cups. Finally, mix with a hand blender for 30 seconds. Chill until ready to use.
****The following recipe creates a plain, white ice cream base. To add flavor, steep your milk with vanilla or herbs before mixing it with the weed cream.****
Basic Weed Ice Cream
1 ½ cups of weed cream
4 cups of milk
1 cup of sugar
3 ½ tbsps. of honey
¾ cup of dry milk powder
Scant tsp xanthan gum
3 large eggs
½ tsp of kosher salt
Firstly, heat the weed cream and milk to a simmer in a medium saucepan. Turn off the heat, and add the rest of the ingredients except for the eggs and salt. Whisk to dissolve the sugar and milk powder. Then, in a separate bowl, whisk the eggs until frothy and temper with a small amount of the hot cream mixture. Finally, pour everything back into the saucepan.
Turn the heat back on low and slowly bring the mixture up to 173 degrees, stirring the bottom of the pot often with a rubber spatula. Remove from heat and add salt. Blend the mixture on a blender's low setting for one minute. Strain through a fine sieve into a container. Place the container in an ice bath. Let chill completely. Spin the liquid mixture in your ice cream machine and serve.
****Add honey or maple syrup to sweeten. For a bright flavor, add a squeeze of lemon****