The 5 Best St. Patrick's Day Weed Strains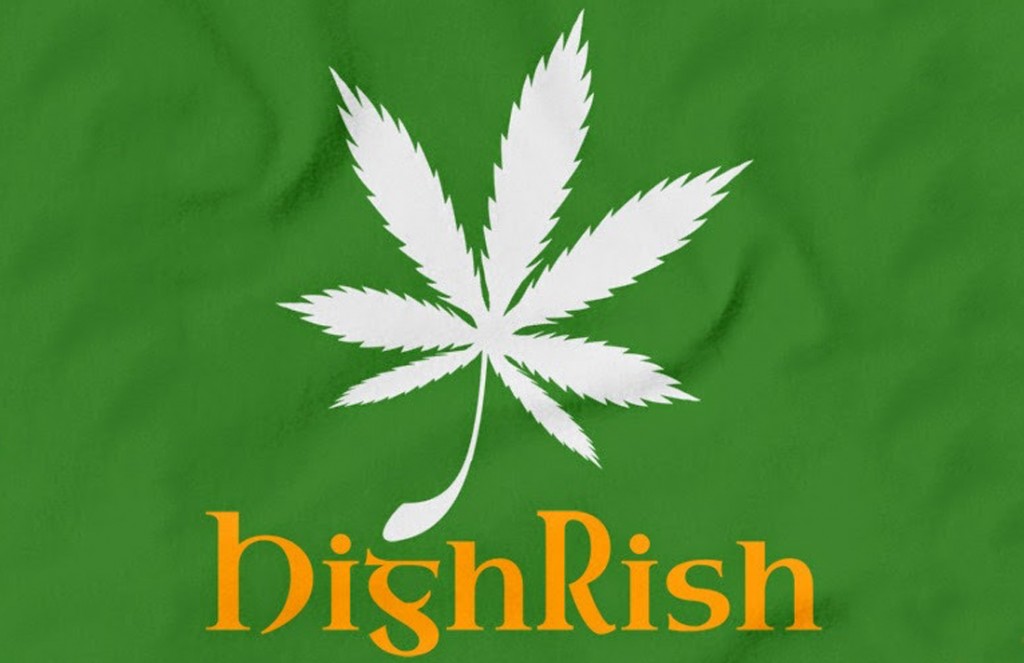 Experience your own personal pot of gold – – without having to chase down Leprechauns and rainbows.
March 17th has always been associated with green beer, Guinness, corned beef, metaphorical snakes, and more green beer. However, this year we are bringing a little more green to tradition. Most stoners indulge in a little something green all year round, not just on St. Patrick's Day. That being said, March is the time of year when everyone else joins in on celebrating everything green from beer to decorations to cupcakes. And of course "the green"!  Whether you choose to go all out with a full green costume or keep it lowkey at home, the following strains will definitely put you in the St. Patrick's holiday spirit!
The 5 Best St. Patrick's Day Weed Strains
Lucky Charms:
Lucky Charms is a potent hybrid cross between The White x Appalachia. The strain may be named after the sugary breakfast cereal, but it's the ultimate St. Patrick's Day strain. It tastes like tangy fruit more than it does marshmallows and sugar cereal pieces. With a THC level of 22%, the Lucky Charms is one of the best marijuana strains for St. Patrick's Day. The strain holds refreshing pine scents with notes of berry, citrus, and apricot. Nevertheless, Lucky Charms strain produces a calm and happy cerebral high, with strong relaxing body highs.
Pot of Gold:

Pot Of Gold is a hard-hitting indica that will go perfectly with you St. Patty's food. Featuring up to 27% THC, Pot Of Gold is not the type of strain you want to smoke during the day. Although it will put you in the mood for lots of corned beef and cabbage thanks to its munchie-inducing effects. Its intoxicating taste and smell alone will put you into a deep, peaceful slumber, leaving you feeling refreshed and revitalized the next day. The refined sweet hashish taste and extremely potent physical effect of this strain will leave you in a happy daze for hours.
Emerald OG:
Emerald OG is an indica-dominant hybrid with a THC level of roughly 17-19% and strong indica effects that bring on a powerful body high. Good luck getting out of the couch for your St. Patrick's Day festivities. Cause this will knock more than a bottle of Jameson. Emerald OG has properties to help with relieving headaches, pain, and nausea! Let this strains woody, citrusy flavors end the celebration on a good note!
Irish Cream:

Just like the Irish cream that compliments your favorite whiskey or coffee, the indica strain Irish Cream is sweet, smooth, and relaxing. Irish Cream is one of the most potent strains in the entire world. With a THC content of up to 27.1%, Irish Cream will get you mega-stoned St. Patrick's Day. The flowers range from a dense, solid bud structure to loss pretty leaves. Irish Cream is also notable for its uniform coloring, appearing almost entirely forest green. flowers of Irish Cream smell both fruity and sweet, with some light floral notes. On closer inspection, there's also a dank, funky odor lurking underneath! But watch out! This one is a creeper.
Green Queen: 
If you're looking for a strain to deliver a cerebral high along with a slight body buzz that's not too intense, look no further. Green Queen is an indica-dominant hybrid that contains a combination of sweet, pungent, and grapefruit flavors with roughly 17 to 19% THC. Green Queen will provide you with all the energy you need to make it through the "green haze"!