Marijuana Marinara: For Pizzas, Mozzarella Sticks or Pasta!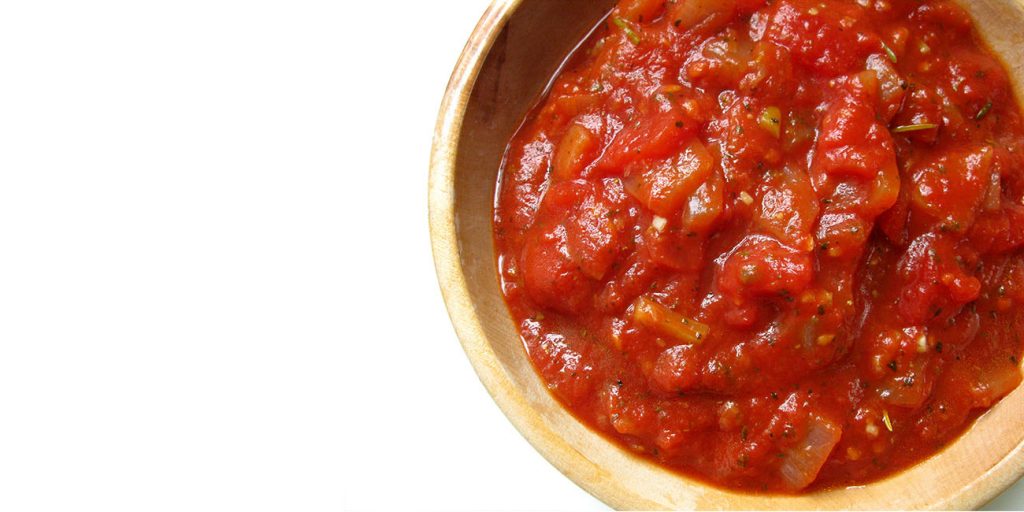 The key to a good Italian dish is an amazing sauce. Marinara Sauce is perfect for pizza, pasta, or mozzarella sticks.
Marinara Sauce has been part of the Italian culture for years. And now, you can make your own homemade sauce just like Nona. The sauce is important, it is what elevates the whole dish. This Marijuana Marinara recipe includes cannabis-infused oil and creates an elevating high.
Marijuana Marinara
Ingredients:
1/2 cup of cannabis-infused olive oil
1 can of whole plum tomatoes
1/2 cup of chicken broth (preferably Italian style)
1/4 cup of loosely packed fresh basil
2 Tbps of tomato paste
1 Tbps of garlic seasoning or garlic salt
4-6 large cloves of garlic, finely chopped
Cut 1 onion, the dice finely
One bay leaf
1 Tsp of oregano
1 Tsp of sugar
Kosher Salt
Freshly ground black pepper
Directions:
Heat a saucepan to medium high and cook the onions and garlic salt, make sure not to burn. Turn down to a simmer.
Add the cannabis infused olive oil and cook until the onion softens and turns slightly golden in color.
Once the onions are well-sautéed throw in the finely chopped garlic and cook for another minute.
Add in canned tomatoes, stir and simmer. In addition, mix in the sugar, bay leaf, and oregano.
Partially cover the pan with a lid and let it simmer to let the flavors merge. The sauce will turn deeper in color. Set your timer for 20 minutes.
Remove the lid, stir once and add the fresh basil. Then season with salt and freshly ground pepper to taste and cook for another 5 minutes.
Serve
You can serve it fresh or leave it to cool completely before refrigerating it. This will last up to a week or it can also be stored in the freezer for almost a month. Now you can dip with you Marijuana Mozerella Sticks or with garlic bread. This is delicious as a pizza sauce or used in a pasta.
"So here is a mouthwatering Marinara Recipe made better with the therapeutic properties of marijuana to jump-start your cooking with a herbal influence.  Let's jump in and make some Marijuana Marinara!"  ~Chef MJ