How To Make Marijuana Mozzarella Sticks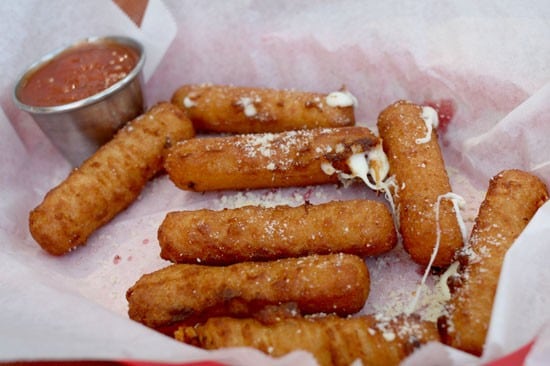 No snack or appetizer quite compares to a freshly made, warm, soft, gooey, full-flavored Mozzarella Stick.
A sticky, yummy, perfect appetizer filled with cheese and cannabis. These sticks are a popular go-to app for all and can be enjoyed with a freshly rolled joint. Pair these homemade Marijuana Mozzarella Sticks with our recipe for Marijuana Marinara. It will tantalize your taste buds.
How To Make Marijuana Mozzarella Sticks
Ingredients:
1 pack of Mozzarella String Cheese Sticks (Usually 12 sticks per pack)
1-quart of oil for frying
2/3 cup of flour
4-6 grams of ground marijuana
1/4 cup of cornstarch
2 cups of breadcrumbs
2 eggs
1/4 cup water
1 teaspoon salt
Directions
In a small bowl, beat the eggs and mix in the water.  From there, combine salt and bread crumbs and ground marijuana in a small bowl.
In addition, mix in cornstarch and flour in a third bowl.
Heat oil to 370 F in a large pan.
One stick at a time, coat in flour bowl, then dip into the egg mixture and finally roll in the breadcrumbs.  Place directly into the heating oil to fry.
Fry each stick for approximately 30-40 seconds until golden brown.
Remove onto a plate with a paper towel to dry and cool.
Dip in your Marijuana Marinara Sauce and enjoy!