Jordan Dunks On Mutombo || Picked & Rolled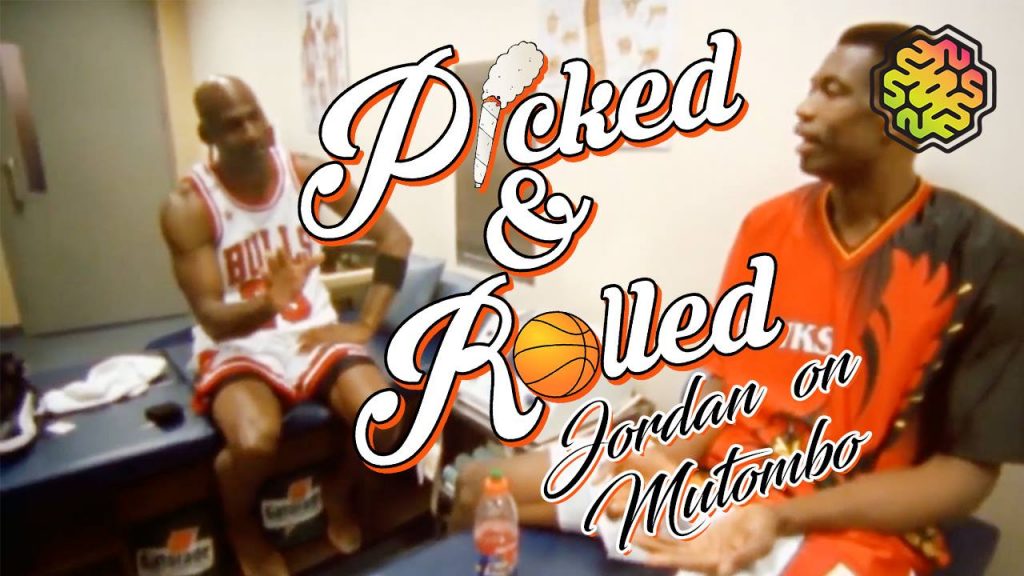 This episode of Picked & Rolled is about the time Michael Jordan finally dunked on Dikembe Mutombo, and then added a bit of insult to injury by wagging his finger right after.
This episode of Picked & Rolled features one of Michael Jordan's coolest accomplishments. No, it's not any sort of hardware, trophy, or career accolade; it's the time he finally dunked on Dikembe Mutombo.
The story begins in the 1997 Eastern Conference All-Star's locker room, as most epic tales do. Jordan and Mutombo were chatting with one another while sitting on the trainer's table, getting ready to go out and be teammates in that year's All Star Game. Mutombo eagerly brought up the fact that Jordan had never dunked on him. The mountain of a man, who was famous for blocking shots, claimed that in his six professional seasons, Jordan never got the better of him.
Patrick Ewing, sitting within earshot, and a habitual victim of Michael Jordan, couldn't help but chuckle to himself. He immediately knew what everyone else on the face of the earth should know: you don't piss off Michael Jordan.
I repeat: you do not piss off Michael Jordan.
Jordan, notorious for being probably the most competitive person to ever walk the face of the earth, obviously took this as a personal challenge. Flash forward a few months and, as luck would have it, Jordan's Chicago Bulls faced off against Mutombo's Atlanta Hawks in the NBA Playoffs.
On one fateful play, Jordan got the ball in the corner, drove baseline, and elevated for a slam. Mutombo, a great help defender, saw Jordan beat his defender and slid over to contest the dunk attempt, as any good shot blocker should. More often than not, Mutombo would reject these sorts of attempts. He was a notorious shot stopper, and to make matters worse for his opponents, would famously wave his index finger after rejecting them. This wasn't just anybody's dunk attempt, though. This was Michael Jordan.
As the two collided at the rim, it was Jordan (of course) who got the best of his foe and crowned the ball right on Mutombo's head.
He finally got him.
As if that weren't bad enough, once Jordan landed back down to earth, he added insult to injury by doing Mutombo's famous finger wag right in his face. Oh, and the Bulls eliminated the Hawks from playoff contention as they went on to win yet another NBA Championship. That's another Picked & Rolled for another day, though.