20 of the Funniest Tweets of the Week with Rob Fee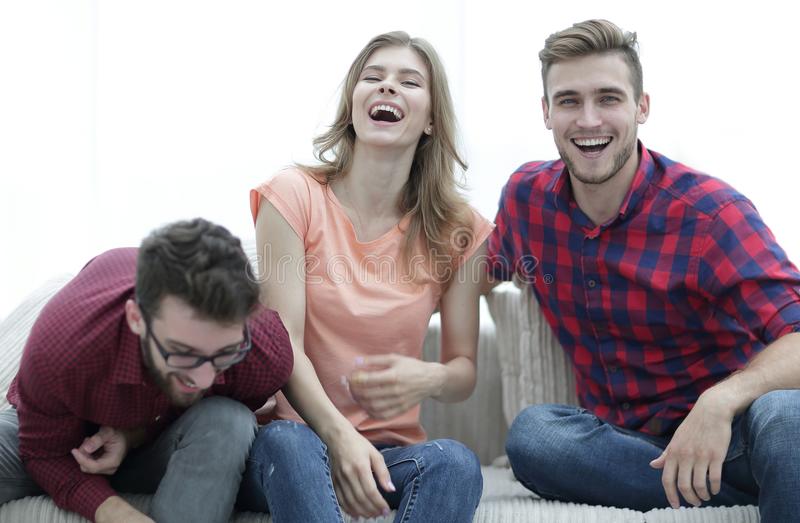 20 of the Funniest Tweets of the Week with Rob Fee
It's a new week which means another opportunity for Twitter to provide us with a fresh batch of hilarity. Rob Fee digs through all the nonsense to bring you the funniest and most entertaining tweets right to your screen.
Be sure to follow all these hilarious individuals and check back here every week for more laughs!
Snow owls sleep like they have necked 10 double whiskeys and just reached their bed. pic.twitter.com/bq0fRguX73

— James Glynn (@jamesglynn) July 23, 2018
worst people to travel with:

• only wanna eat mcdonald's
• facetime/call/text people from home the entire time
•never have any suggestions or input "idk whatever you wanna do""idc, you choose"
• they scared of any and everything

— Ciara Johnson (@hey_ciara) July 25, 2018
First woman that gave birth to twins was prolly like "????????"

— мy ѕpaceѕнιp? тнιѕ ιѕ a dodge (@BarkyBoogz) July 25, 2018
i took these with my iphone x. camera quality so surreal it's like Leonardo Dicaprio painted them pic.twitter.com/Eet6BMS9JA

— Bahram (@PersianThotz) July 23, 2018
ME: i've never been to europe
SOMEONE WHO'S BEEN TO EUROPE: you should totally go
ME: now that i think of it, it's only been my lack of desire, alone, that has ever inhibited me to go so ok why not

— EVERETT BYRAM (@rad_milk) July 24, 2018
Boy never ceases to amaze me pic.twitter.com/Hw1ItEj7VT

— Caila (@cailabrown_) July 19, 2018
Girl fuck you https://t.co/MX8r2ap7Lt

— Nick Beam (@waymoflyydenu) July 24, 2018
My Grandma Doig some Dumb shit , lmao I'm a keep this forever #Wait4It pic.twitter.com/qfb8kJb4Wq

— HippyNini (@QueenNiNiBee25) July 22, 2018
Eighth Grade
Eighth Grade 2: Ninth Grade
Eighth Grad3: Civil War
Eighth Four
Eighth Grade 5: Ninth Grade 2
Eighth 6rade: Return to Sixth Grade
Seventh Grade
F8 of the Grade

— Ben Rosen (@ben_rosen) July 26, 2018
Give Eevee a Water Stone – Vaporeon

Give Eevee a Thunder Stone – Jolteon

Give Eevee a Fire Stone – Flareon

Give Eevee money to support their creative endeavors – Patreon

— Bug Queen Yumi (@YumiScott) July 25, 2018
so my brother and stepsister decided to order pizza and put a sign on the door that said "scream 'Shannon your pizza is here.' Don't ring the doorbell or knock, our grandma is sleeping upstairs." pic.twitter.com/K9pegYKqBm

— Ava Breaux (@avabreauxx) July 23, 2018
My creative process:
"I'm amazing"
"I'm garbage"
"I'm amazing"
"I'm garbage"
"I'm amazing"
"I'm garbage"
"I'm amazing"
"I'm amazing"
"I'm garbage"
"I'm amazing"
"I'm garbage"
"I'm amazing"
"I'm garbage"
"I'm amazing"
"I'm amazing"
"I'm garbage"
"I'm amazing"
"I'm tired"

— Giulia Rozzi (@GiuliaRozzi) July 23, 2018
White people literally have a show called Extreme Couponing https://t.co/EITVTYtrBr

— Anthony Moore (@AllThatandMoore) July 24, 2018
in my most recent job interview my interviewer goes "so i saw something i wanted to talk to you about…." and paused for a long time and my stomach dropped and i really believed in that moment that she found my tweets about wanting to fuck the duolingo owl

— shell (@neichelle) July 24, 2018
i need to know the story behind this pic.twitter.com/AXKBSEhV4x

— Natalya Lobanova (@NatalyaLobanova) July 22, 2018
https://twitter.com/K_47/status/1022113758083260422
This is forty five bags of spinach pic.twitter.com/EZ6ZOesbAQ

— Annie McGrath (@AnnieMcTweet) July 26, 2018
Who is Rob Fee?
Rob is a writer and generally nice person originally from Harlan, Kentucky. In 2011 he independently released a comedy album called Grape Stomp that debuted #1 on iTunes comedy charts that he recorded in his friend's call center after hours. From there he was brought on as a Segment Producer on The Ellen Show. He's written for numerous networks and publications including MTV, Comedy Central, IFC, VICE, CBS, Funny or Die, Playboy, Maxim, IGN, Epic Meal Time, National Lampoon, Taco Bell, SourceFed, and dozens of others. He also published two books through Thought Catalog in 2015 and over 4,000 articles and essays online.
In addition to writing, he's appeared on multiple series including Fox's Red Eye, TNA Wrestling, Movie Fights, Nuclear Family, SourceFed, Fox's Studio 11, and Machinima. He's helped run social media for numerous award-winning shows and brands including Breaking Bad, Fargo, Wilfred, DiGiorno Pizza, White Castle, and Tidy Cat.
His work has been featured on CNN, Fox, MSNBC, ABC News, Fox Sports, and countless others. Above all of these things, he's also a full-time Pokemon hunter with his son Jackson.