Infused Raspberry Chocolate Cheesecake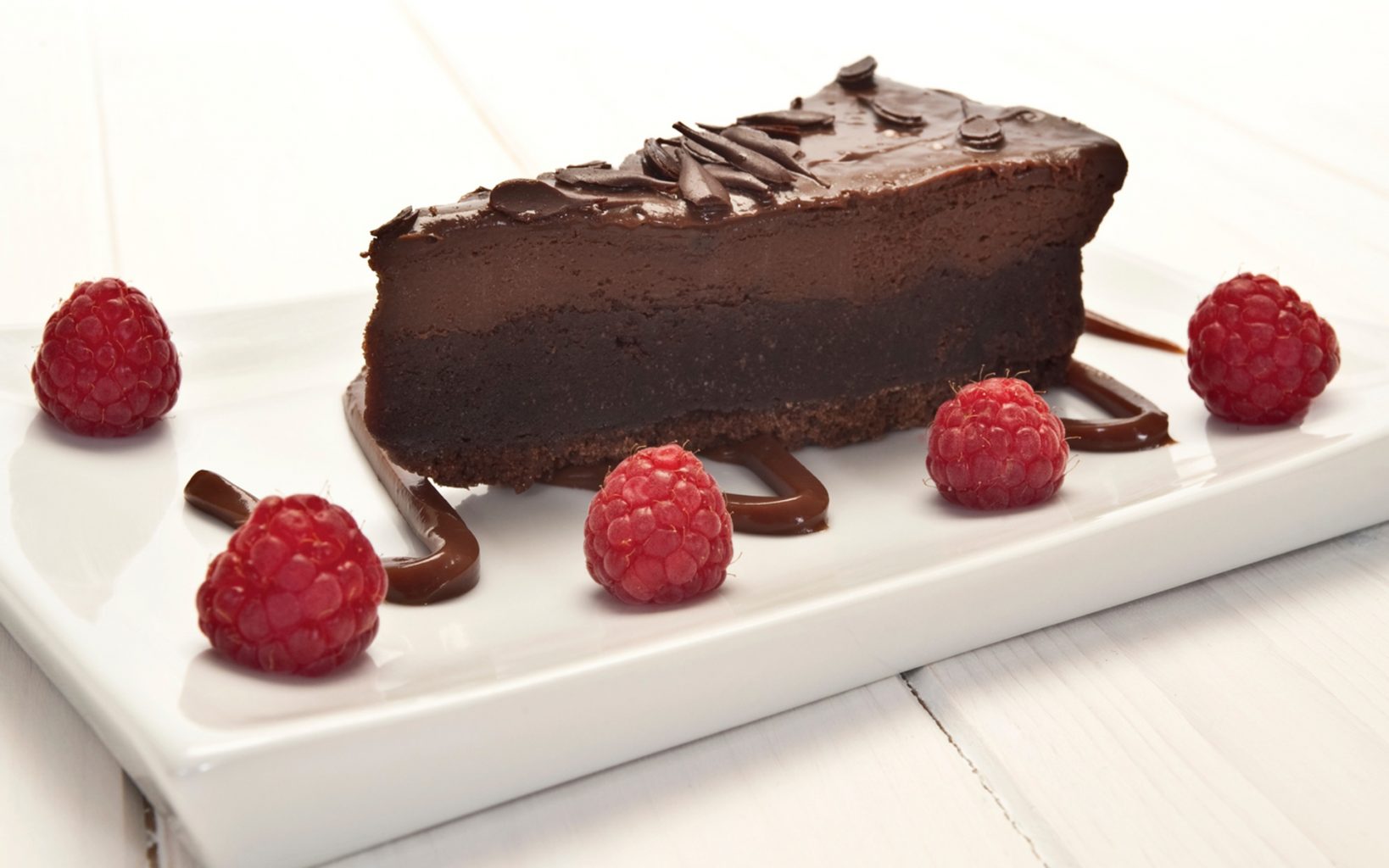 The perfect romantic infused dessert for Valentine's Day!
The raspberries add a beautiful, elegant color and sweet-tart berry flavor to contrast with the rich chocolate cheesecake. Not to mention the creamy chocolate flavor mixed with a hint of cannabis. This recipe for Raspberry Chocolate Cheesecake will definitely leave your date impressed.
Infused Raspberry Chocolate Cheesecake
Ingredients:
20-25 Oreo cookies (pick your favorite flavor)
¼ cup of CannaButter
2 ½ cups of cream cheese, at room temperature
¼ cup of sugar
1 teaspoon of vanilla extract
1 ½ cups of heavy whipping cream
A cup of dark chocolate chips
4 triangles (40 milligrams) your favorite infused dark chocolate bar
1 ½ tablespoons dark cocoa powder
1 tablespoon powdered sugar (optional, for decorating)
And 1 ½ cup raspberries (optional, for decorating)
Directions (bottom layer):
Lightly grease a 9-inch baking pan.
Put the Oreo cookies in a food processor or blender and pulse until they are fine cookie crumbles.
Melt the cannabutter and add to food processor or blender, pulsing until the cookie crumbles resemble wet sand. Pour the Oreo mixture into your pan and press down firmly. Refrigerate for an hour.
Directions (top layer):
Combine cream cheese, sugar, and vanilla in a large mixing bowl. Beat until smooth and creamy.
In a separate bowl, beat the whipping cream until it forms soft peaks.
In a small microwave-safe bowl, melt the infused dark chocolate for 20 seconds at a time. Stir until smooth. Add to your cream cheese mixture and beat until smooth.
Gently fold the chocolate cream cheese mixture into the whipped cream. Pour the chocolate cream cheese mixture into the springform pan and refrigerate for at least 5 hours or overnight.
Optional: You can add a layer of raspberries on top, dust each slice with powdered sugar, or top with more melted chocolate.