Chocolate Peanut Budder Balls – Easy and Yummy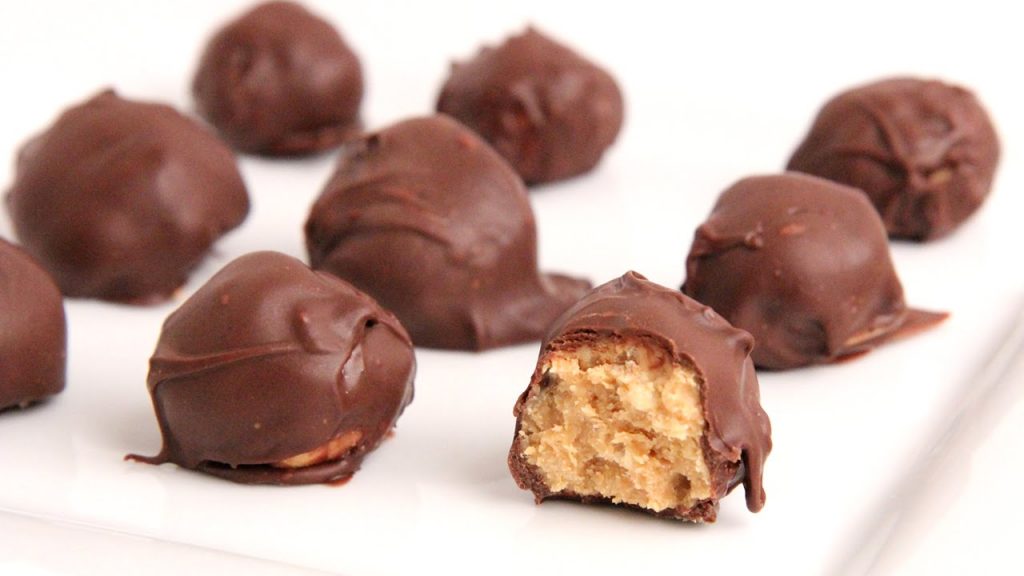 These chocolate peanut budder balls are sure to be a hit at any party!
Calling all peanut lovers….this is the dessert recipe for you!! If you're entertaining, this EASY Chocolate Peanut Budder Balls recipe will impress your guests…assuming they don't smoke too much before arriving. It is perfect for any last minute plans and it will have people asking to share your recipe.
Chocolate Peanut Budder Balls
Ingredients;
1 1/2 cups peanut butter
1 1/3 cups crushed graham crackers
A cup CannaButter
2 cups powdered sugar
1 tsp vanilla extract
12 oz chocolate chips
Directions:
In a large bowl, add peanut butter, graham crackers, CannaButter, powdered sugar, and vanilla essence. Mix well until smooth.
Roll into balls and lay on a tray lined with baking paper.
If the mix is too runny, add more graham crackers to make it a bit denser
Put your Budder Balls in the freezer until hard. Approximately 3 hours.
In a double boiler, melt and stir the chocolate chips until a smooth consistency (add a tablespoon of butter if needed to make it smoother). This will also help to not burn your chocolate.
Remove the Budder Balls from the freezer and put toothpicks in them.
Dip the balls into the melted chocolate and set on a tray lined with baking paper.
Place in fridge to let the chocolate cool.
Enjoy your infused Peanut Budder Balls!