Getting Into the Weeds with HEXO's Guy Degrace and Chef Laurent Dagenais of TheTerpenes.net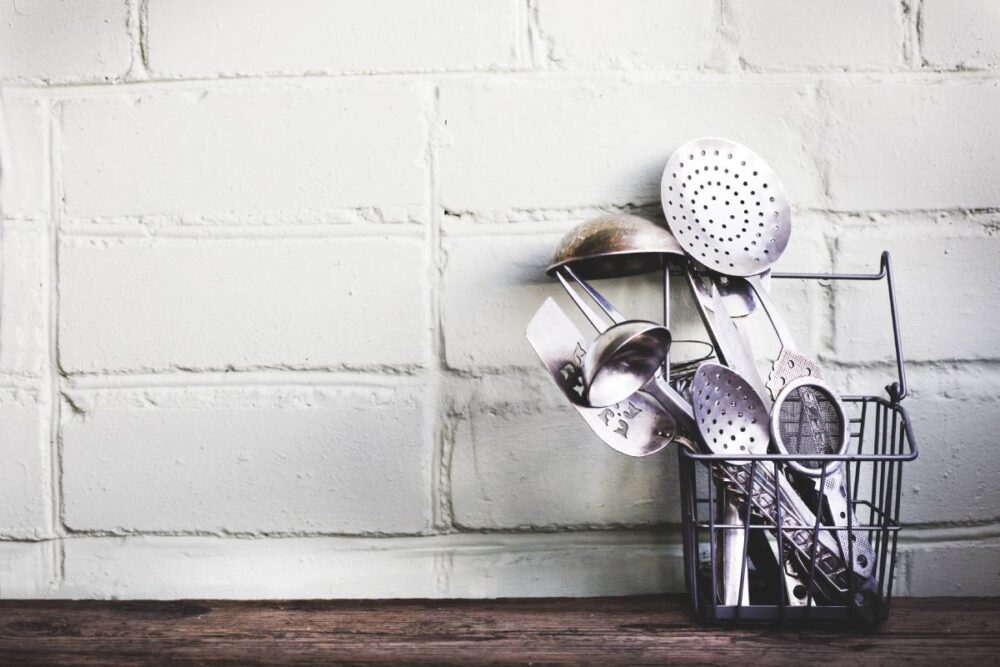 All the hosts on Puff Digital's Into The Weeds Podcast work in the cannabis industry in one way or another. Like many in the weed business, we end up living in a cannabis bubble. This simple fact makes it easy for us to forget that many of our listeners, or even those who are casually interested in cannabis, may not know some everyday basics about cannabis. With cannabis edibles becoming federally legalized for retail in Canada by this October, we're noticing the hunger (pun intended) for infused edible knowledge is growing rapidly.
However, we're fortunate to have listeners all over the world, and it seems that the entire planet is interested in consuming (again, pun intended) information on infusion methods, extraction, and products that are going to be available to the public. Even though I get to discuss cannabis daily for a living, there's always so much more to learn. Many people have different preferences, methods or theories about the way we should or can consume cannabis for recreation or as a wellness product.
Due to the fact we all metabolize cannabis differently, there is no one right or wrong answer. However, there are some universal truths that everyone needs to consider when discussing, philosophizing or experimenting with cannabis. When I was offered the opportunity to chat with HEXO Corp's Guy Degrace and Chef Laurent Dagenais of TheTerpenes.net to write an article on decarboxylation and edibles, I jumped at the opportunity.
Guy, you've been described as a "cannabis sommelier." Can you explain what that is and how you earned that title? 
Guy Degrace: As a cannabis sommelier, I know the intricacies of cannabis with CBD, THC, [and] terpene interactions, and I'm familiar with the way cannabis should look and smell. I got the sommelier recognition by being around cannabis my whole life. It's been a part of me for as long as I can remember.
Chef Laurent, what brought you into cannabis? 
Chef Laurent Dagenais: I've been around cannabis for a long time. I've been a chef working in fine dining restaurants for over eight years. After working in one of the best restaurants in Whistler, British Columbia, I had a serious injury on my right wrist, so I ended up being out of work for a long time. I started to use cannabis more on a medical basis. I was trying to find a way to get back in the kitchen but also include cannabis. I started this project called, "Terpenes: The Art of Cooking with Cannabis (https://www.theterpenes.net)." It's been over a year now. I've been putting out videos and coming up with some recipes.
Can you help us explain in layman terms to our readers what decarboxylation is? 
Chef Laurent Dagenais: To put it simply; it's the process that activates the compounds found in cannabis; such as THC and CBD. To get cannabis compounds activated, the cannabis needs to be heated to a certain temperature.
Guy Degrace: The [cannabis] plant does decarboxylate throughout its life cycle. It's a natural process. What it's doing is taking the THCA, with the acid molecule, then through the process of decarboxylation, separating the acid molecule which makes it bind to your endocannabinoid system. This makes it THC-neutral or simply THC.
What's the first piece of advice you would recommend for beginning consumers and aspiring chefs alike in conjunction with decarboxylation methods, home extractions, delivery systems, and consumption?
Chef Laurent Dagenais: The easiest and the most common method is to "decarb" your cannabis product in the oven and infuse your product of choice over a water bath or in a slow cooker. However, there are several mistakes people commonly make, so a previously activated decarb product might make things simpler. However, from a chef's point of view, I prefer doing my own extractions because I have more freedom with the choice of products I can work with. By doing your own infusions [and extraction], you get to choose the strains of cannabis you want to pair with those [cannabis] terpene profiles for your recipes. You also get to choose what you will infuse, for example: olive oil, duck fat, honey, maple syrup, butter, etc. That being said, I would still recommend using oils, isolates and/or distillates that are pre-made because you always know the exact dosage you're consuming.
Guy Degrace: I'm not a professional chef, so when I'm cooking at home I usually cook with butters or oils, which are easier to create. I'll use them to make cookies, or just sprinkle the oils on my food. For any beginner, the most important part of cooking with cannabis is titration, or "start low and go-slow." If you're making any kind of edibles at home, and you're not sure how to dose or what cannabinoids are going to be introduced, or potency throughout the edible, you don't want to eat too much as there can be an improper distribution of cannabinoids throughout your cooking.
Chef Laurent Dagenais: Beginners should experiment and have fun. However, keep in mind that the dosage is really important. I would also recommend not trying edibles under the influence of alcohol or on an empty stomach. Start with micro-dosing and move forward to higher percentages of THC and CBD in your infusions. There are a bunch of websites that can provide you with all the key information you should know before getting started. We have a dosage chart and the basics of terpenes available on our website (https://www.theterpenes.net), something worth looking at for aspiring cannabis chef.
Chef, when cooking with cannabis, how important are strains and terpene profiles to consider when creating a dish? 
Chef Laurent Dagenais: It's not always easy for everyone to get the certain strains they want with certain terpenes. However, as a chef, it is always a goal to pair a dish with terpenes. If you have a strong lemon kush for example, which has a high amount of the limonene terpene, it's always great to prepare that with something that pairs well with lemon or citrus.
When edibles hit the regulated market in Canada, what products do you think will resonate the most with the consumer or the public and why?
Chef Laurent Dagenais: I'm really curious to see what products will be available on the shelves once the edibles are legal on the regulated market. I feel like infused cocktails are gaining in popularity. I also noticed that with the rise of CBD in North America, a large variety of "virgin" options are available for consumers who are not looking after psychoactive effects but still want the medical benefits of cannabis.
Are edibles your desired form of consumption? 
Guy Degrace: I personally prefer dabbing or vaporized pens. I've been consuming for a long time, and that's just how it's evolved for me. I've gone through smoking and edibles, but that's where I'm at today.
Chef Laurent Dagenais: Yes. Do I add [cannabis] to every meal? Obviously no. I also enjoy my vaporizer, but [I enjoy] any form of infused oil, like olive oil or maple syrup.
Guy, as a parent, how do you intend to discuss and approach the topic of edibles in your house with your kids? 
Guy Degrace: I have very young kids. I think about how I'm going to discuss cannabis and edibles with them all the time. I think my approach will be to be honest, so they grow to be responsible cannabis consumers as adults. While they're young, I'll reinforce that edibles and cannabis are not for children, much like beer, wine or spirits.
Tell us about an inspired infused dish you've tried.
Guy Degrace: I once had cannabis-infused wagyu brisket; it was the most delicious thing I've ever had. The presentation and experience were amazing.
Chef Laurent Dagenais: The cannabis-infused poutine that I made on one of my first videos. That was a very special one. Cannabis infused maple syrup and bacon, but yeah, I'll go with that one because I'm Quebecois.
Thank you both so much for your time!
Make sure when searching the internet for recipes and tips to visit Chef Laurent Dagenais over at theterpenes.net. There are many educational videos and recipes available with great tips and advice on how to cook with cannabis.
RECIPE USED WITH PERMISSION BY THETERPENES.NET: 
MAPLE BACON POUTINE
INGREDIENTS
2 Russet potatoes
500 g Thick bacon
15 mg Cannabis-infused maple syrup
15 mg Cannabis-infused butter
1 Powder packet of poutine sauce
2 Packs of cheese curds
3L Vegetable or peanut oil, heated to 325 °F
BACON
Add your lardons (fatty, thick, bacon) to a pan set
on medium-high heat and fry until
golden brown and delicious.
You might have to discard extra bacon
fat a few times until it becomes crispy.
Deglaze the pan with the maple syrup, but make sure you got rid of all the fat left at the bottom of the pan first.
Your bacon should be a nice dark brown with a glossy glazed finish.
FRIES
Put cut potatoes into a large bowl of cold water while oil preheats.
Drain the potatoes well and carefully place in the hot oil.
Blanch the potatoes until the bubbling ceases, about 3 minutes.
They will be soft and have no color.
Drain well on paper towels.
Increase the heat of the oil to 365°F.
Fry the potatoes until they are deep golden brown and crispy.
Drain on paper towels and sprinkle with sea salt.
GRAVY
It's pretty straight forward, just follow the instructions on the packet.
It usually only requires water.
Once your sauce is ready, add the cannabis-infused butter and, using a whisk, mix thoroughly until completely emulsified.
ASSEMBLING
Add half the fries to a large bowl, add half the cheese curds and then repeat.
Pour the gravy on the top of the fries and cheese curds, but don't add too much because you'll end up with a soup.
Top with the maple glazed bacon and enjoy!!