Dream Vs. The Admiral || Picked & Rolled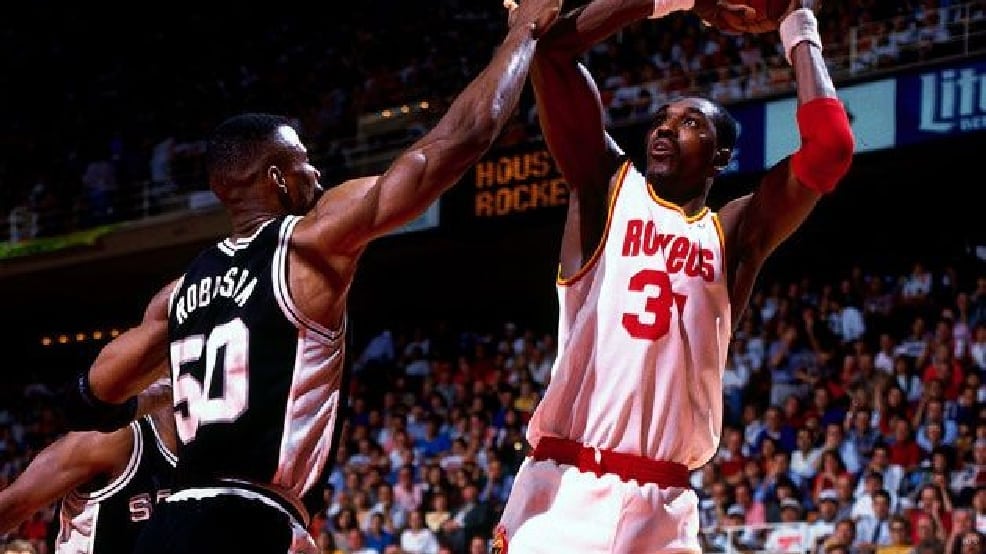 On this episode of Picked & Rolled, Tyler examines the 1995 NBA Western Conference Finals. More specifically, the epic match up between Hakeem "The Dream" Olajuwon and David "The Admiral" Robinson.
1994 was a great year for the Houston Rockets. For starters, they won the NBA Championship. As a nice, little cherry on top, their star player, Hakeem "The Dream" Olajuwon, also won the NBA's Most Valuable Player award to boot. It doesn't get much better for an NBA team. However, this episode of Picked & Rolled isn't about the 1994 Rockets; it's about the 1995 Rockets, a much different team.
You see, the 1995 Houston Rockets were a bit older, a bit slower, and a bit less dominant of a team. In fact, they went from a two-seed in the Western Conference in 1994 to a six-seed in 1995. To make matters worse, Olajuwon was de-throned as league MVP by another star big man, David Robinson of the San Antonio Spurs. In fact, the Spurs finished as the one seed in the West that year as well.
It was poetic justice that Olajuwon and Robinson would square off in the Western Conference Finals to see who would go on to the NBA Finals. Before Game 1 of the series, Robinson was presented with his league MVP trophy in front of a packed arena. The fans went wild as their superstar received his hard-fought hardware. The excitement wouldn't last, though.
It must have bothered Hakeem Olajuwon to have to watch his trophy be handed over to someone else, because to say he came out motivated is an understatement. What he did to poor David Robinson in this series is almost grounds for punishment. He straight up abused and bullied him the entire 6-game series. Olajuwon had multiple 40-point games in the series and could not be stopped the entire series. Robinson, on the other hand, struggled mightily to keep up with his counterpart and turned in some very pedestrian performances.
The Rockets ended up winning the series, going on to the Finals, and sweeping a young Orlando Magic team led by Shaquille O'Neal and Penny Hardaway. Despite the lower seed and the lack of an MVP trophy, the Rockets managed to pull off the acclaimed repeat, a feat not many teams have been able to pull off. Robinson may have won the MVP that year, but Olajuwon reminded everyone who's league it really was. Funny enough, all of this transpired during the two seasons that Michael Jordan retired to play baseball. Would this match up, or the MVP debate, had even mattered if Jordan was still playing? That one's up for debate.