Kevin Durant Joins The Warriors | Picked & Rolled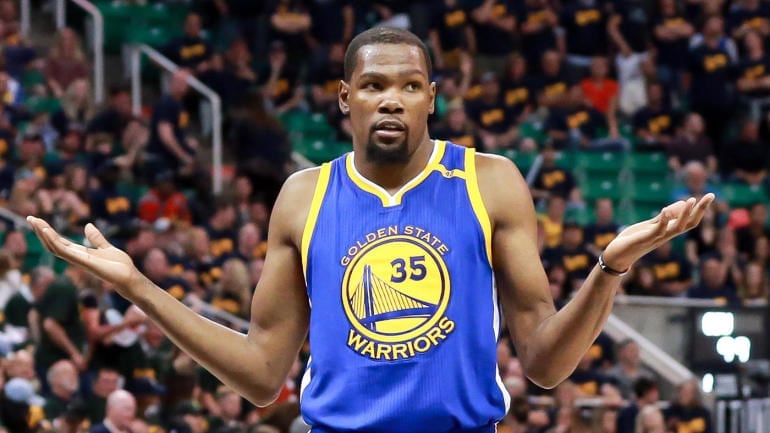 The Golden State Warriors were arguably the greatest team of all time AND THEN added Kevin Durant!
Sports are great for a multitude of reasons, but one of the main ones is because people love watching top-level talent go head to head against one another. Sure, we love the highlight plays, but it's the raw, gritty competition that's truly compelling. It's always entertaining to watch the best in the world at what they do square off for ultimate supremacy. That's why, when Kevin Durant goes and does something silly like join the already-dominant Golden State Warriors, lots of people have an issue with that.
And I don't blame them.
Look, he's a grown man who has the right to do whatever he wants, and I honestly don't blame him either for wanting to go play on a fun, successful team with his friends where his odds of winning are higher. From an outsider looking in at just the facts, it makes a lot of sense why he would want to go play for a team that just won 73 out of 82 regular season games and almost repeated as world champions. They're easily the best team in the league, debatably the best team of all time, so of course playing with a roster like that sounds fun. Kevin Durant made the decision for Kevin Durant, which should be fine.
However, it isn't fine.
It isn't fine because it changes the complexion of the entire National Basketball Association. The league is fun because each year is a new competition to see which team will come out on top. When the best team adds the second best player in the league (from a team who almost beat them in the playoffs the year before, mind you), and becomes EVEN MORE the best team, now by a landslide, what's even the point? What's the point of watching if you already know the outcome?
Since joining the Warriors, they've won two consecutive NBA Finals, each time in relatively easy fashion. As great as LeBron James is, there's just no competing against a team of this caliber. What makes them so dangerous is the fact that they're not just a bunch of star players; they're a bunch of stars who completely understand how to play within a system and play within their role. Basketball is a tricky game and simply having the best player doesn't always equate to wins. After all, there's only one basketball to go around. But this Warriors squad is so lethal because Steph Curry, Klay Thompson, and Draymond Green all don't need the ball in order to dominate. Their shoots know how to come off screens and get open, and their role players affect the game in different ways, with their passing and defence. They truly are built like the perfect team, and adding a 7-foot wing player who can score at will and knock down 30-foot jumpers off the dribble with ease only made them better.
Kevin Durant joining the Golden State Warriors was great for Kevin Durant and the Golden State Warriors, but awful for everyone else.