Funny Freestyle Raps on Livestream with Hip-Hop Artist 'Ellevan'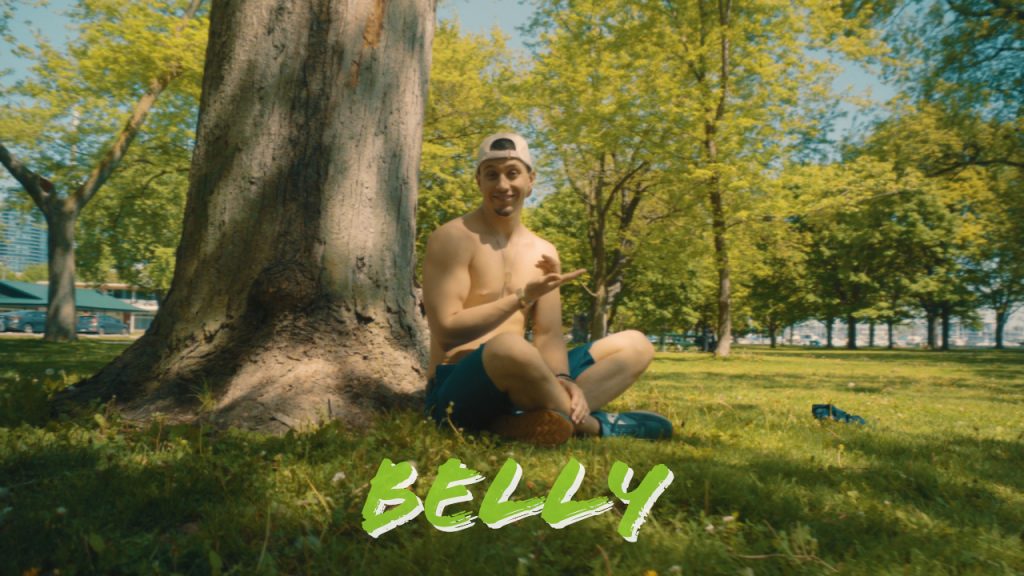 Looking for funny freestyle raps? Ellevan gives you a reason to tune in to the HM Facebook page at 6:30 PM EST every Tuesday!
The Ellevan Freestyle Livestream. The hottest thing to hit the web since sliced bread and the best place to find funny freestyle raps.
Simply put, Ellevan is considered one of Canada's most dynamic 'freestyle' artists. He sings, raps and creates custom songs out of thin air. Every Tuesday he gives the HigherMentality audience a custom show, integrating the comments from the Livestream into his witty rhythm and poetry.
Let's not forget that this show is 420-friendly, and our man Ellevan is usually sparking up to get those creative juices flowing. His message is clear: show up, relax, and let a master of words guide you through your Tuesday night.
It's like a trip on a magic-carpet without the rug burn.
Here are some of the funniest and thought-provoking lines from his June 26th live stream.
Funny Freestyle Raps on Livestream with Ellevan
Everything Ellevan raps on the show is a freestyle. He may prepare a few lines before, but there is absolutely no reading involved. We made a strict rule: no 'writtens' allowed! This way, the audience, and viewers are encouraged to drop words, phrases, and ideas into the comment section for Ellevan to integrate into his rhymes. You become a part of the show! And Ellevan creates more organic and funny freestyle raps.
As always, Ellevan starts the show with positivity and fire. Flames and focus. A little taster to get our ideas flowing, and enough to peak the interest of the audience.
"Suns out? Then guns out.

get one up, then one down.

like Ellevan now, what you running from

what you talking about,  I reckon now.

somethings back to back,

like the cover of lethal weapon now.

Never stepping down. We gonn' check this out."

– 0:17 – 0:30 (above video)
After being booted off the Facebook app due to technical difficulties, Ellevan went to get a glass of water. He came back refreshed, and ready to make hip-hop history as always.
"Hi guys welcome to the freestyle show / lets get some water no ice but it still coooooolddd"
He reset his fisheye lens and like a true showman, carried on.
"All up in the fisheye.

o shit who's ready to rap…? this guy.

and continued to rap some creative lines. I especially appreciated the use of the words 'blues' and 'green' as a double meaning

I'm here up on this beat

where you feel the blues, you feel the green"
The stream continued to be a process, with Facebook giving our man Ellevan some major problems. This led to him riffing off some lines aimed at the tech giant.
I just got pushed off / with this fucking app dog / I don't know, what we're fin to rap off or about / when it cuts in and out / every five minutes / I'm just joking with it / I'll play with it / I'll stay up in it
Ellevan is a master wordsmith, and he'll weave in elements and stories from his life into his raps. If you don't pick up on them, they'll surely miss you. In this next line, he drops a line about the pursuit of his significant other Winnie.
I'm laying it on / taking in on / put my arm around Winnie from Boston Pizza / said I'm taking this blonde / taking it right or wrong
With the darkness in the stream, came the darkness in the vibes. Ellevan shifted some of the ideas to incorporate some of his own struggles and mental reflections. He says,
"But I am kinda crazy like Mozart eh / and you know I do mostly art / all of art – green and round / olive charts / what you talking about ima take all those charts / but this is like the hardest part"
He moves on to say,
"it's the frustration / so I stay patient / and I'm just waiting / just hitting tables like I'm waiting em"
and then,
I look at myself in the mirror / I get tripped up by my reflection it's clear/bitter sip of gin / I'm just trying to trying to inspect em
About Ellevan
Ellevan, locally loved and internationally known for his freestyle and production abilities. Evan Ellevan started in the entertainment industry at 16. By 20, he fulfilled his dream to perform stand up at the World Famous Comedy Story. By 22, Ellevan moved to Toronto to pursue a future in music.
After achieving local fame in the live Toronto music scene, he challenged himself to take it to the streets. Here he would birth his flawless freestyle execution and expand his songwriting skills to co-write for some of the cities hottest and biggest names.
Friendships would blossom in Los Angeles with world-class creators. Now, Ellevan is breaking world records by releasing a song and a music video every single day this year. He is also partnering with some large brands as a content creators.
Follow the journey at @EllevanMusic.