How To Roll A Joint With Die Antwoord: Onion Blunt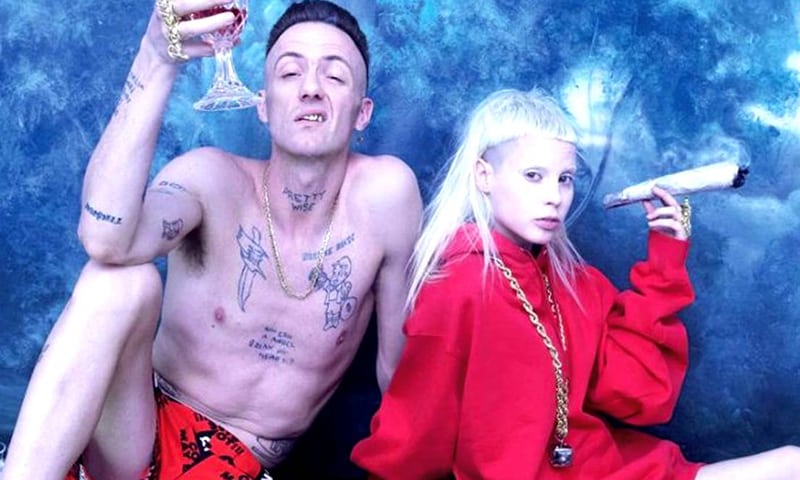 It may sound gross, but you can't knock it until you try it. And Die Antwoord is the creator of this crazy idea!
South African mega-celebs Die Antwoord have gifted their fans with a video tutorial on how to roll an onion blunt in a clip set to a catchy soundtrack. Back in August 2016, the local musicians and dagga experts launched their own line of weed products called Zef Zol. The pair uploaded last year on 420 and cheered to Weed Celebration Day.
Die Antwoord: South African Geniuses
we also developing: -ZEF ZOL LIP BALM (takes 9 minutes to kick) -ZEF ZOL CHOCOLATES -ZEF ZOL RAINBOW CANDY (my fave) -ZEF ZOL MOUTH SPRAY (1 spray kicks like 1 hit) plus many other exciting ZZ products including GOLDEN ZEF ZOL BLUNT RAPS that are made of pure gold those golden babiez r a little on da expensive side but… you deserve it! coz you earned it! 💋 all our other ZEF ZOL products are nice and affordable and soon available at a weed shop near you! (if u live in california, nevada, colorado, oregon and a few other US states that i forgot about coz…i'm fuckin stoned😝)
If there's one thing that can be said about Die Antwoord with certainty, it's that core members Ninja and Yolandi Visser move to the beat of their own drum. Using their unique sound and abrasive attitude, the South African rave-rap duo has spread the 'zef' movement throughout the world. Nevertheless, this is an African counterculture focused on representing your true self through music, clothing, and thoughts, essentially not caring what others think of you or your style. Which is perfect for the marijuana community. 
The duo collaborated with the Northern California-based medical cannabis product supplier Natural Cannabis. They created a cannabis product line that features vapes, vape refills, chocolates, lip balms, and more.
And now you can learn a new blunt trick in a popular music video of theirs: