How to Clean Any Dirty Glass Bong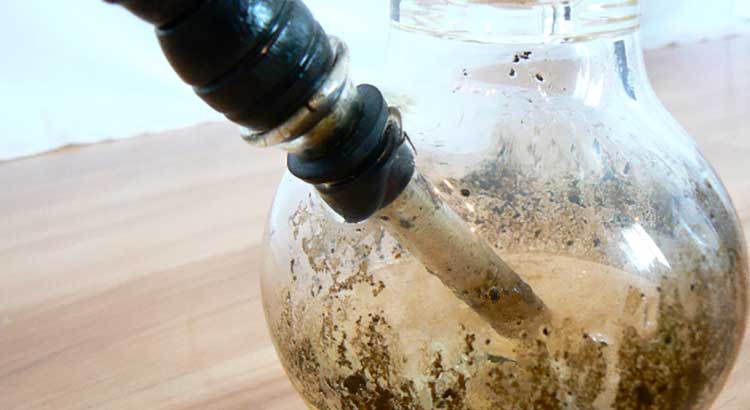 A dirty, resin-caked glass bong can make any cannabis enthusiast un-willing to smoke.
A dirty glass bong is the worst. Using the steps in the attached video, you can clean any dirty glass bong with items found at local drugstores. The basic method involves using salt and rubbing alcohol to create an abrasive liquid that cleans the hard-to-reach insides of the bong.
Cover the holes of the bong, shake it up real good, and you are done!
Notes:
Using a more coarse-rock salt works better than iodized salt.
Try and get rubbing alcohol 90% and above, resin is alcohol soluble