Chris Brown and The Game Get Caught Smoking Weed On Live TV!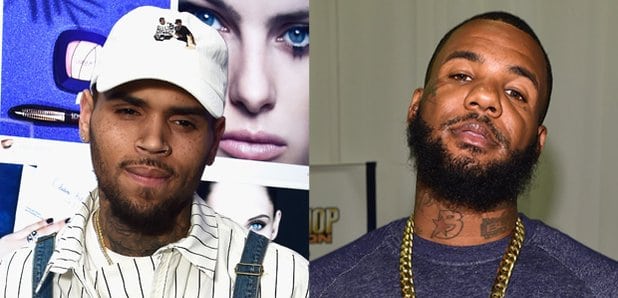 'Weed is legal lol!' The Game laughs off footage of Chris Brown 'passing him a marijuana cigarette'.
As marijuana legalization is the hottest topic, cannabis consumption is becoming far less taboo than it once was. Celebrities, athletes, politicians and even police have become increasingly open about past and present use of the plant. Weed has become so common that people are even willing to smoke in a public place.
For example, New Year's Eve when a CNN reporter smoked weed on national television. Well, another incident took place over All-Star weekend. Chris Brown and The Game smoked weed on live TV. And it was a big deal!
Smoking In Plain Sight
Chris Brown was spotted on the bench during the Celebrity All-Star game in L.A. last Friday. He appeared to pass something to The Game, who was near him. As The Game grabbed it with his index finger and thumb. For any weed smoker it a telltale sign. Then, The Game appeared to put the object in his mouth an inhale.
Certainly, we don't need to explain what was going on any further. The two were most definitely smoking weed.
Chris Brown and The Game Smoke Weed On Live TV
While neither artist has confirmed nor denied smoking at the Celebrity competition, it's pretty clear the duo was smoking in plain view. However, rapper The Game – who has his own brand of cannabis and owns a marijuana dispensary – has laughed off the footage, pointing out that:
'weed is legal lol.'
And with California legalizing recreational weed on January 1st, this act isn't nearly as unacceptable as it once was. Smoking weed in public places still remains illegal. However, it's fair to assume two big name celebrities could certainly get away with this. Not to mention the fact that, according to one former NBA player, most players in the league smoke weed regularly. They might not be NBA players or medical patients, but weed has certainly become a big part of the All-Star weekend festivities.