Cannabis Music Festivals – What You Need to Know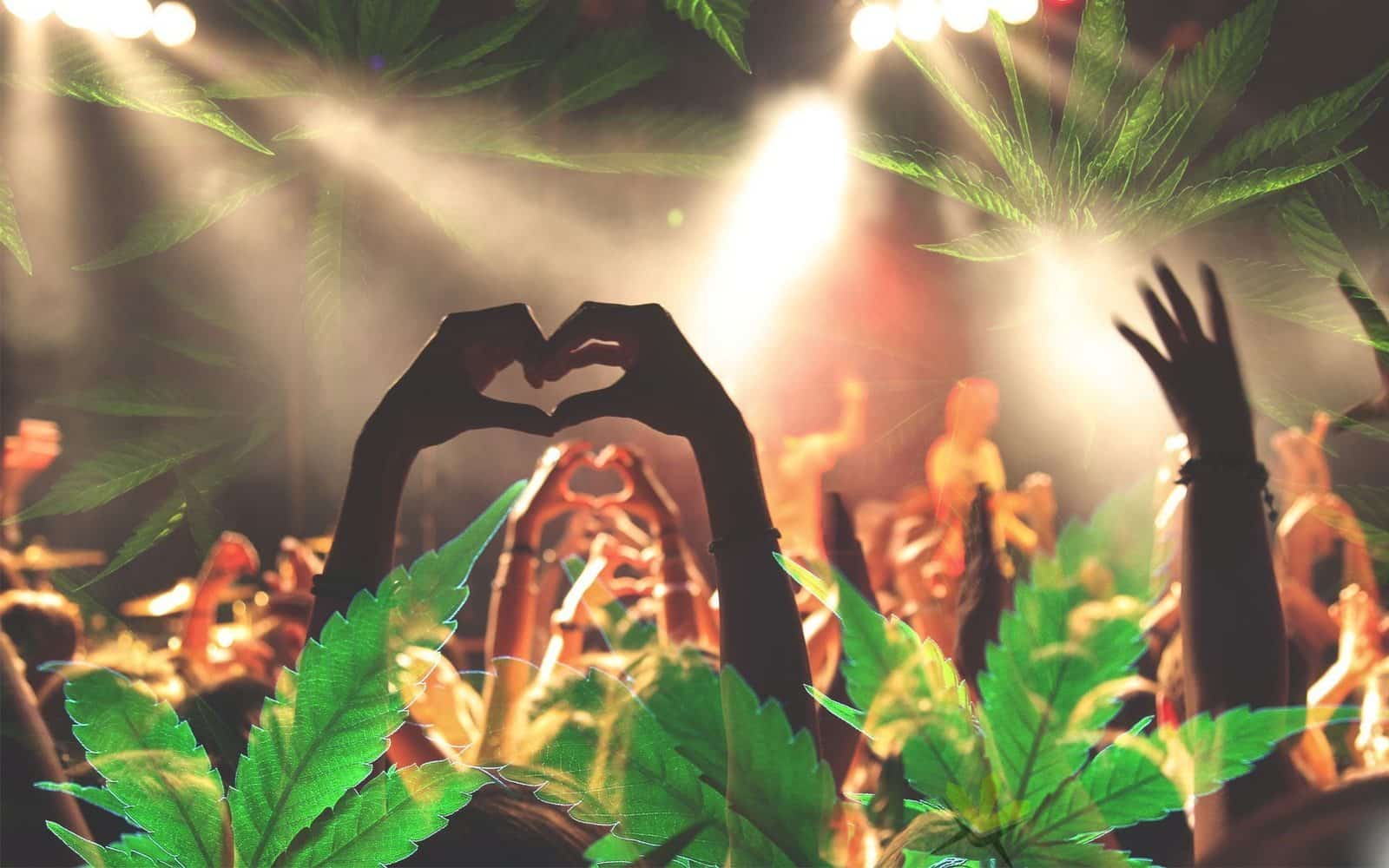 Marijuana use at festivals is entirely normal, but there are some unspoken rules that every smoker should know.
Cannabis music festivals aren't necessarily themed around cannabis. They simply involve it, surround it, or hover over it in some manner or the other. The fact is since events like Woodstock, music festivals have always included smoking weed medically or recreationally. Additionally, music festivals can truly be a life-changing experience. Amazing live music, great food vendors, and of course that whiff of smoke lingering in the air. If you haven't experienced cannabis music festivals before, this is the summer to do it. It's not too late!
Cannabis Music Festivals: Need to Knows
Eases Stress
Cannabis has the power to relieve stress and anxiety and what better what to enjoy that feeling that at a music festival. Marijuana will help to free the mind and vibe more to the festival. All about the live music and experience, there is no need to feel anxious. Everyone is loving, accepting and probably already smoking too.
However, the legalities surrounded by cannabis use are strict. So if you feel a little uneasy, take a deep breathe and look around you. Watch as everyone else smokes, dances, drinks and gets enchanted by the music.
Sharing is Caring
If you end up at a festival and you come empty handed or have your stash taken at security, the likelihood is someone else will be sharing a puff or two. So when you roll a joint or pack your bowl, remember to ask the person beside you. In fact, you might make a new friend! Having a joint session will allow for safe and fun space and it is rare someone will turn it down. Furthermore, it is almost mandatory to do so. Whether you're smoking a joint during your favorite artist show or hitting a bong over a campfire, it will be more fun with a group.
PLUR (Peace Love Unity Respect) Lifestyle
Cannabis isn't for everyone and respecting that is key. If someone asks you to smoke further away, just do it. It is tight spaces, with dope energy and there is no reason to kill the vibe. However, we don't know other experiences from the high, or if they are newly pregnant or perhaps the smell and smoke cause asthma flares. Either way, it isn't too hard to find a new spot.
Respecting each other is key and what makes festivals so fun and interesting. Feeling uncomfortable is not something anyone needs. Never pressure someone into smoking, but offer politely and they will politely decline if there is no interest.
Upcoming Music Festivals for Marijuana Users
Kaaboo
KAABOO was created by music lovers for music lovers. An adult escape uniquely created to appeal to all five of your senses. With world-class music, hilarious comedy, inspiring contemporary art, gourmet cuisine, craft libations and personal indulgences. This festival is perfect for cannabis as a pairing to all experiences and is something the majority of people will participate in.
Riot Fest
Riot Fest is a multi-day music festival specializing in rock, punk, alternative rock, and hip-hop. In fact, Riot Fest is known for booking reunions, guest performances, and full album performances. This festival is happy to welcome the use of e-cigarettes and also happy to welcome prescription medications. So make sure t0 bring your medical card or hide your stash away safe.
The Meadows Festival 
The Meadows Music & Arts Festival is an annual music festival held at Citi Field in Queens, New York City. The festival was produced by Founders Entertainment, with 60+ artists at 4 stages there is something for everyone, all. day. long. In addition, a major element of the festival is the careful curation of a wide selection of featured food vendors and craft cocktails. So grab your oils, or favorite strain and get ready to indulge.
Life is Beautiful 
Every September thousands of creators with gather on 18 blocks in Downtown Las Vegas. It is time to enjoy a world that celebrates music and art. Additionally, Life is Beautiful isn't just about music and food but about inner beauty and outer surroundings. With an array of artists, muralists, musical acts, comedians and speakers, this festival is perfect for a daytime smoke. Cannabis will enlighten the experience and push the imagination along
Pilgrimage 
Pilgrimage Music & Cultural Festival was inspired by friendship, history, experience and the desire to create an authentic music festival. Additionally, Pilgrimage develops in its food and beverage ops, vendors, team, and community and even down to security. All of the points are covered and safe for euphoric music experience. Make sure you are aware of the surroundings since there is a spot specifically geared to children and smoke is not necessary there.
Cannabis Strains For Music Festivals
Sour Diesel: Chemdawg 91 x Super Skunk
The energizing sativa is dreamy and perfect for losing yourself to the music. In fact, this strain will leave you feeling woke and alert. In addition, Sour D will have you nodding your head and appreciating the depth and meaning behind lyrics. This is a perfect strain for a day-time high, smoked in a joint under the hot sun!
THC: 19-25%  CBD: 0.01 -1%
Trainwreck: Mexican x Thai x Afghani
Named for the intensity of the strain, the cerebral effects are strong while your body gets left feeling mellow. Trainwreck is a great strain for slow jams or mind-bending tracks. And nothing is more amplifying then the live music, under the stars in the mild heat. Additionally, these cerebral effects should enhance the way music is perceived while your body becomes possessed and moves to the beat.
THC: 12-21%  CBD: 0.02 -1%
Higher Conclusion
During the cannabis music festival, it is entirely acceptable to be stoned the entire time! Don't worry about what others might think – because they are probably in the exact same state as you. If they're not cool, you can just walk away. But this is a safe space for unity and a trusting atmosphere. The goal is for everyone to be happy and get along.
If you want to be alone, light up a joint and go to the dance floor. This is your time to be free and let your soul soar as high as your smoke is!