2020 Juno Noms The Dirty Nil "Get Into The Weeds"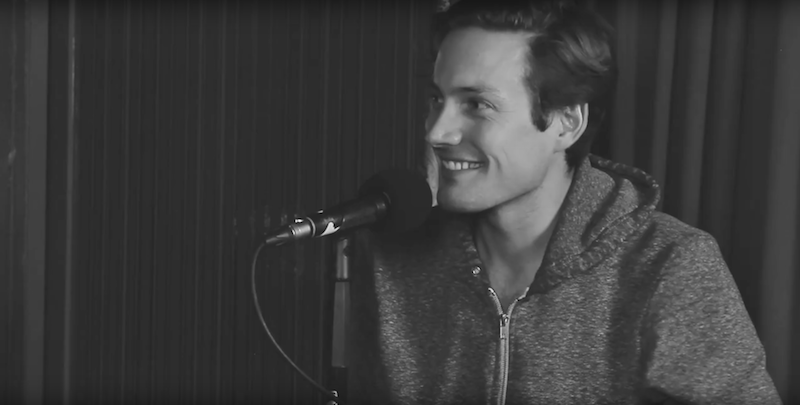 Luke Bentham of The Dirty Nil shares how he "got into the weeds" on the latest episode of Puff Digital's Into The Weeds.
In episode 64 of Puff Digital's Into The Weeds Podcast, Ben Rispin, Efrem Martinez-Schulz, and Cole Rispin, who fills in for Bubba Nicholson this episode, welcome Luke Bentham of The Dirty Nil. During the episode's intro, Ben boasts, "The Dirty Nil are hands down one of my favourite Canadian bands". He then adds, "not just because the music is so fantastic, but the dudes in the band are the kindest, coolest group that are incredibly easy to root for".
Subscribe to Into The Weeds on Apple Podcasts here
UPDATE:
Since posting this episode on Monday, The Dirty Nil have been nominated yet again for another Juno. This time around the nomination is for Best Rock Album for their software release, Master Volume. Everyone at Into The Weed's, Puff Digital and Higher Mentality would like to congratulate The Dirty Nil and wish them continued success.
History Of The Dirty Nil
The Dirty Nil hail from Hamilton, Ontario. The group won the Juno Award (Canadian Grammy) for Breakthrough Group of the Year in 2017.  The band consists of singer and guitarist Luke Bentham, bassist Ross Miller, and drummer Kyle Fisher. The band formed while Bentham and Fisher were in high school, in 2006. Their 2001 debut single, "Fuckin' Up Young", took the internet by storm. The success of the single helped the trio begin touring North America.
After self-releasing several 7 inches and singles, Benthem and Fisher replaced Nardi with Ross Miller, who has been their bassist ever since. The new trio put out heir debut full-length album, Higher Power, in 2016 on Dine Alone Records based out of Toronto, Ontario.  The Dirty Nil released their second studio album Master Volume on September 14, 2018, again on Dine Alone.
Into The Weeds:64 – The Dirty Nil
On episode 64 of Puff Digital's Into The Weeds Podcast, Ben, Efrem and Ben's brother, Cole Rispin (The Mass Nerder Podcast) welcome Luke Bentham of The Dirty Nil. Together the group find out how Luke got into the weeds. Visit Luke on Instagram at  @lukenukem90
Listen here: http://getintotheweeds.libsyn.com/website