High Times TV Partners with Into The Weeds Podcast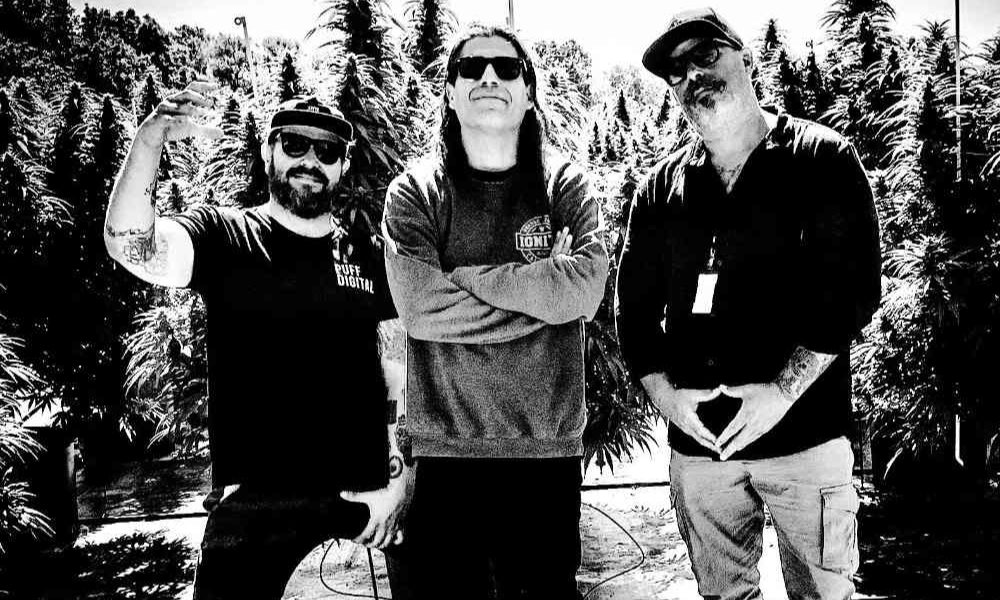 TORONTO – Puff Digital, purveyor of cannabis lifestyle and marketing ecosystem for endemic brands, has announced a new partnership with High Times – the most well-known brand in cannabis – to bring video to it's highly successful Canadian podcast 'Into the Weeds'. Distributed worldwide through High Times TV, Puff Digital will begin airing video streams of the show's full episodes this month.
The hour-long podcast, known for its conversational flow, and notable, intriguing quests, features hosts Ben Rispin (Rules, Saint Alvia Cartel, Puff Digital), Efrem Martinez-Schulz (Death By Stereo, Voodoo Glow Skulls), and industry-expert Bubba Nicholson (Thrive Cannabis) discussing the state of the cannabis marketplace and it's various nuances with tastemakers from across the entertainment and consumption landscape. ITW delves into topics often withheld from other interviews, and has developed a cult-like following.
The new partnership outlines video releases in packs. The first 'season' focuses on ITW's recent 'Hollywood Sessions', which saw the group interview greats like:
Puff Digital COO, Mark Petch said in a statement: "We're honoured and excited to be working with the folks at High Times. Jon [Cappetta, VP of Content at High Times] has been an amazing partner in bringing this together and we can't wait to further the reach of Into the Weeds. It's an engaging and informative program. Hopefully just the beginning with our friends at High Times."
"High Times is always looking to expand its footprint, and given how exciting things are in the still early days of legalization for Canada, we've been looking to partner with the right brands and creators up North." High Times VP of Content Jon Cappetta noted, "The team at Puff Digital has been creating some amazing content, and as a fan of ITW myself I can't wait for the rest of the world to see what's happening beyond the microphone."
The hosts of the show couldn't be happier about the partnership. Martinez-Schulz added, "High Times has always been the leader in advocacy for cannabis, and has continued to fight the good fight year after year. True rebels in a world of conformity that has been dominated by Western medicine and corporate interests. They have always found a way to inject humour into their insight and keep us all smiling. I'm very excited and proud to be homies with these total legends."
"I've been reading High Times for most of my life," said Rispin. "I still buy it to this day. Having our brand affiliated with a global brand like High Times is invigorating as well as a motivator for us to always improve what we do."
Nicholson added, "High Times has always stood their ground through a rapidly changing industry and has come out as the cream of the crop when it comes to cannabis."
Current Available Episodes Include:
About Into the Weeds
Into the Weeds, or ITW for short, is a Toronto/LA based long-form interview podcast. ITW gained traction shortly after show creator, musician and cannabis advocate Ben Rispin (Rules, Saint Alvia Cartel, MMJ Canada) along with co-hosts, musician and producer Efrem Martinez Schulz (Death By Stereo, Voodoo Glow Skulls) and cannabis industry expert Bubba Nicholson (Thrive Cannabis), launched their first batch of episodes in the fall of 2018. Since its inception, the podcast has gained a lot of attention due to the quality of guests and conversational style. The show – which doesn't follow cannabis content norms – focuses on how the interview subject discovered cannabis, whether positive or negative, in a round table format. The concept quickly resonated with guests like Money Mark of the Beastie Boys, Sen Dog of Cypress Hill, and Movember founder Adam Garone and quickly got people interested in what was deemed "higher brow cannabis content."