Into The Weed's Bong Mansion Sessions Close with Elvis Cortez of Transplants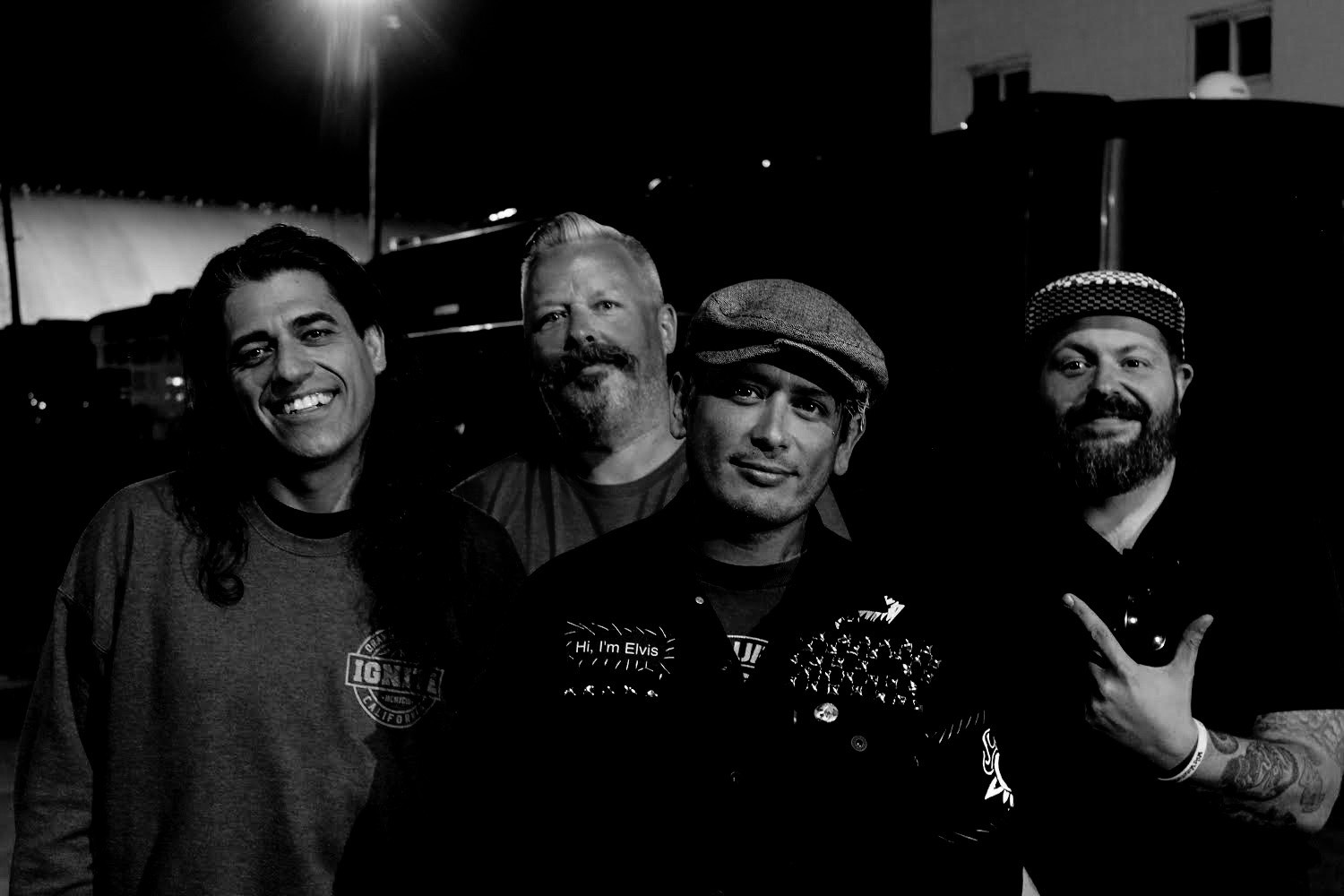 Into The Weeds Podcast Closes Bong Mansion Sessions with Elvis Cortez of Left Alone and Transplants
. 
Puff Digital's Into The Weeds Podcast has had an amazing first year.
Created by musician and cannabis advocate Ben Rispin (
Rules, The Saint Alvia Cartel
), LA Punk Legend Efrem Martinez-Schulz (
Death By Stereo, Voodoo Glow Skulls
) and co-hosted by Canadian cannabis industry expert Bubba Nicholson of Thrive Cannabis, Into The Weeds has featured some impressive guests like Tommy Chong, Clint Younge, Sen Dog of Cypress Hill, Adam Garone of Movember, NBA legend Al Harrington, Stormy Simon, and more
. The Toronto/LA-based cast itself is a traveling roadshow of sorts.
The group has been shooting "sessions" in places like Venice Beach, Hollywood, Las Vegas, Toronto, and now, the legendary Bong Mansion
. 
The irony of their most  episode with Elvis Cortez, which closes out the latest round of episodes, is that it wasn't shot at Bong Mansion, but rather on Elvis Cortez' tour bus. They shot the episode during the Bong Mansion sessions.
But, the group went to Toronto to see Rancid and Pennywise in Toronto, where at the time, Cortez was hosting an acoustic stage for the monolith punk tour
. 
About Elvis Cortez
Elvis Cortez broke into the California punk scene in 1996 in Wilmington California when he started his punk band, Left Alone
. Shortly after that, Cortez started his own label, Smelvis Records.
The label, created to put out Left Alone albums, later grew to release several local underground acts from the area
.
Left Alone's mixture of Ska and punk with a DIY work ethic helped Cortez's reputation grow within California punk
. 
Several years of hustling led to Left Alone getting the attention of Warped Tour founder Kevin Lyman
.  Kevin chose Left Alone the Warped Tour BBQ band in 2004. 
While on the Warped Tour, the band caught the attention of Tim Armstrong of Rancid and The Transplants
. Armstrong signed Left Alone to his label, Hellcat Records.
Later, the relationship grew and Elvis became the touring guitarist of punk-rap rockers, Transplants
. Playing with the likes of Skin Head Rob and Travis Barker.  
Episode Description
In episode 65 of Puff Digital's Into The Weeds Podcast, Ben, Bubba, and Efrem join musician Elvis Cortez of Left Alone and The Transplants. Elvis hosts the episode on his tour bus while visiting Toronto. This episode is the last of the Bong Mansion sessions and we can't thank you all enough for tuning in! 
Check out Into The Weed's Bong Mansion Session with Elvis Cortez of Transplants here:
What is Bong Mansion? 
 Bong Mansion is a mid-century modern mansion based near Toronto, Ontario. The mansion was turned into a content studio led by Into The Weed's creator, Ben Rispin. Bong Mansion, which is also a web-series of the same name, was gifted to Rispin by regulated Cannabis market legend Terry Line. Rispin had to move out of his previous studio located in Hamilton, Ontario and posted on Facebook about needing new space. Terry Line, who had recently befriended Rispin while interviewed on the Into The Weeds Podcast, offered Rispin on Facebook. Rispin, then opened it to local creators to develop their portfolios free of charge.