100 of the Funniest Tweets of All Time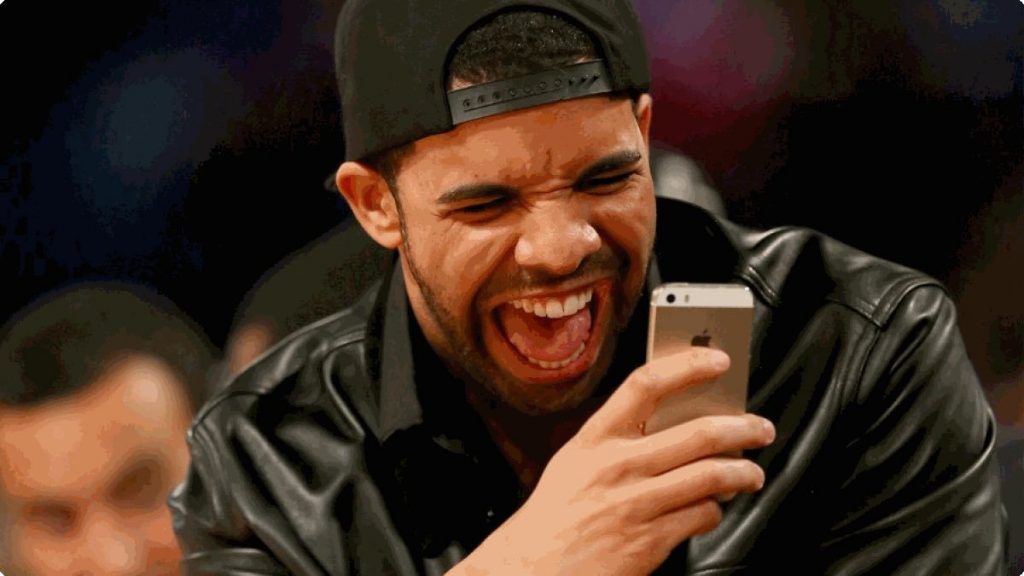 Finding the 100 funniest tweets of all time is like sifting through sand dunes to find a nickel. Good thing we brought a metal-detector.
Twitter can be a blessing and a curse. You can scroll through and read some truly hilarious jokes, then, moments later, find out your aunt's ex-husband is a crazy, racist that believes the government is turning frogs gay. Thankfully we've weeded through the trash to bring you 100 of the absolute funniest tweets of all time.
SCIENTIST: Let's name this spider Long Legs, for its long legs

SCIENTIST 2: Hmm not kinky enough

— Philly Byrne (@PhilipNByrne) September 25, 2017
yall dont think i read replies to my tweets huh? in my mentions like "choke me daddy". is that funny to you beth pic.twitter.com/Y0MzGsjRi5

— jake (@callmeshitto) September 14, 2016
Cooking spinach pic.twitter.com/FqLdJrXQFM

— Mike Ginn (@shutupmikeginn) March 31, 2016
Pick up artists and garbage men should switch names.

— Ceej (@ceejoyner) May 29, 2013
"You promise you didn't get me bees again"
[me from a distance] just open it

— Cat Damon (@CornOnTheGoblin) November 11, 2014
Making a list in Word

1. Word plz make me a list
2. No wait what are you d
2. 2. wtf is this
c. no this isn't what
• WTF

— Christopher Ingraham (@_cingraham) October 18, 2017
I want a rich person to hire me to float around in their pool and feed me bread I want to be a wealthy person's duck

— Tamara Yajia (@DancesWithTamis) July 11, 2016
When you and your favorite bird are very high at the zoo pic.twitter.com/oUvLqyJgZQ

— Patrick McLellan (@pmclellan) August 9, 2016
https://twitter.com/AlexSteinman/status/750820426549436416
Wear only a towel around your waist and you can get into just about anywhere if you just repeat "so sorry so sorry" and keep moving forward.

— Ted Travelstead (@trumpetcake) August 19, 2014
What you see vs. what your family sees when you reset the router pic.twitter.com/lAiGOz5Vt5

— AJ (@ImAJBro) September 5, 2017
It's sad how Wile E. Coyote is remembered for his violence, and not for his brilliantly realistic paintings of tunnels.

— Matt Roller (@rolldiggity) October 15, 2011
https://twitter.com/markleggett/status/316143459570434048
porn is so unrealistic who would have sex while the pizza was getting cold so stupid

— lauren ashley bishop (@sbellelauren) August 31, 2012
I got a pair of these, but when I tried to walk away I stumbled. pic.twitter.com/9Y3FTgv0XI

— Lord Footsweep VonUppercut (@SenatorIvy) October 26, 2014
If you were stranded on an island and could only bring one Dave Matthews album, how would you kill yourself?

— Will Phillips (@TheThryll) December 15, 2010
They should have soccer matches on the infield of Nascar tracks so you can watch two boring things at once.

— Pete C (@peteec) May 6, 2012
https://twitter.com/josephxmorales/status/912788058189287429
Wait what do you mean Jesus loves me? Did he say something to you? OMG I'm freaking out right now tell me his exact words.

— Mike Primavera (@primawesome) December 4, 2013
The first month of dating is just the guy saying "What?! You've never seen (movie title)?!" hundreds of times.

— Patrick Walsh (@thepatrickwalsh) January 10, 2014
Ayn Rand's favorite stuffed animal growing up was an eight foot beam of steel.

— (((guterman))) (@danguterman) February 14, 2013
So weird – has anyone ever noticed how one of Ryan Seacrest's arms is slightly longer than the other? pic.twitter.com/ss4gcOPPXw

— Matt Ingebretson (@mattingebretson) May 12, 2015
"What race was the guy?" – a question you'll never have to ask my uncle during a story.

— Kevin Seccia (@kevinseccia) December 24, 2017
Hey can someone tell CNN about snakes? pic.twitter.com/E9kfdFT26Z

— Dan Clyne (@danCLYNE) September 20, 2013
Why do football players only dance when good shit happens? Just once I wanna see a QB throw an interception & do a sad, interpretive dance.

— George Wallace (@MrGeorgeWallace) September 13, 2016
[normal life]
ive worn the same shirt everyday for a week
[packing for vacation]
hmmm. i'll prob change a few times a day so thats…32 shirts

— jomny sun (@jonnysun) July 5, 2016
"Webster's Dictionary defines 'Susan' as 'Not my real mom and never will be'…" – Opening line of the toast I'm giving at my dad's wedding

— Eireann Dolan (@EireannDolan) December 28, 2012
one time ESPN had Air Bud on to do commentary on a basketball game and it was insane pic.twitter.com/bsDd9YPT1q

— Blind Chow (@BlindChow) May 3, 2016
It's fucked that women have to take their husband's names and then their names just become their shithead sons' bank acct security answers.

— Nikki Glaser (@NikkiGlaser) January 1, 2015
A guy in my office is shaking his protein shake and this woman poked her head around the corner and said "do I hear margaritasssss?"… no Janet, it's 10 am.

— ••Teej•• (@TJKilbride) November 30, 2017
If I had a nickel for every time I've had an irrational fear, I'd be *looks nervously at the sky* PELTED TO DEATH BY SKY NICKELS?!

— Chris Thayer (@ChrisThayerSays) July 16, 2013
When u r drunk and Landslide comes on pic.twitter.com/63FB4IZZug

— Brandy Jensen (@BrandyLJensen) June 20, 2016
my mom keeps asking me if i have a girlfriend lol give it a rest damn it's never gonna happen between us mom

— Tyler Schmall (@tylerschmall) October 18, 2012
my mom yesterday: do u work tomorrow

me: yes

my mom today: do u work today

me: yes i already told u

my mom when i'm at work: where are u

— Semra (@SemraDurmisevic) July 15, 2017
Leaving a watermelon on someone's doorstep in the middle of night is a pretty inexpensive way to occupy a portion of their mind forever.

— Josh Hara (@yoyoha) June 21, 2012
me: if ur soulmate dies before u meet them do u get like a backup soulmate

professor: i meant questions about the midterm

— chuuch (@ch000ch) May 13, 2016
[mysterious old lady flips tarot card revealing a dude who looks exactly like me flying a hot air balloon into power lines]
Me: is that good

— Stefan Heck (@boring_as_heck) May 30, 2015
Girl that drives Nissan Maxima who's slightly less drunk than all her friends herding into Waffle House at 2am:

"Omg I am such a mom"

— Narvi Schwartz (@narvischwartz) September 22, 2017
If I ever ordered a beer and the bartender said "Take a pitcher it'll last longer" that would be a very successful upsell.

— Mike Scollins (@mikescollins) December 22, 2013
I am CRYING. The Weather Channel set up for a live shot of the Georgia Dome being imploded, and at the perfectly wrong time … this happened (via @ajc): pic.twitter.com/LA0cXpC7oX

— Brett Taylor (@Brett_A_Taylor) November 20, 2017
If anyone ever proposes to me i'm gonna be like get off that knee and stop disrespecting the troops bitch

— Megan Amram (@meganamram) October 9, 2017
We can all agree comedy is at its best when comedians say exactly what you want them to say in the exact way you want them to say it.

— Michelle Wolf (@michelleisawolf) November 15, 2017
When my meal comes in a restaurant, I always make a face like "oh wow I had no idea I was getting this much food!" But I did know. I did.

— maggie mull (@infinitesimull) September 23, 2017
Me trying to ask someone for a favor: Hey could you help me with this thing? Absolutely no pressure though. Totally ok if you can't. If you'd rather run me over with a car that's cool. Are you mad at me?

— Kevin Farzad (@KevinFarzad) April 4, 2018
I miss the days when online "Fake News" was just like, "Did you hear Urkel died" and then later you find out Urkel is fine.

— Daniel Kibblesmith ☃️ (@kibblesmith) June 23, 2017
"Not Waldo, Not Waldo, Not Waldo, Not Waldo, Not Waldo, Not Waldo, Not Waldo, Not Waldo, Waldo, Not Waldo"–Where's Waldo Audiobook

— Jason Mustian (@jasonmustian) May 8, 2010
When you screenshot then send it back to the same person pic.twitter.com/cPyt0ZY18m

— Juice (@HugoRivera___) October 3, 2016
https://twitter.com/NicCageMatch/status/748603574150664193
Once I made fun of a movie on here and the woman who wrote it followed me for 6 months and only faved 1 tweet, where I said I'd gotten sick

— Kath Barbadoro (@kathbarbadoro) July 17, 2017
wut pic.twitter.com/HYSSTYpHM6

— Uncle Dynamite (@UncleDynamite) June 9, 2014
billy joel: we didn't start the fire
detective: I haven't mentioned a fire
billy joel: shit

— dan mentos (@DanMentos) June 17, 2016
If vampires have no reflection how do they get their hair like that.

— Matt Monroe (@heymonroe) August 24, 2016
Life hack: if a ghost is haunting your house start dating them and then be super needy now the ghost is gone like everyone else I ever loved

— tater tot bros (@thetits) January 5, 2016
When I see a bruised apple at the market, I give it a soft hug and whisper, "Who did this to you?"

— Ty (@Ty_Schutz) May 24, 2011
college: pic.twitter.com/ZaQwMhm4qG

— Jessica Sierra (@Jesss_Sierra) November 4, 2017
Shazam but for whether someone is mad at you

— Aparna Nancherla (@aparnapkin) April 21, 2018
my ex has had a really hard time moving on. from what i can tell through his blinds, he is currently eating (something we always did)

— Mindy Furano (@MindyFurano) May 22, 2013
You know the second after you bleach your anus someone is going to spill red wine on it, right?

— LADYBIRDJ (@ladybirdj) June 20, 2012
Relationships are mostly you apologizing for saying something hilarious

— Brian Gaar (@briangaar) November 14, 2012
So today I was lookin at a girl bcuz she had a piece of lettuce in her hair & she looks at me and said "I have a boyfriend" ok lettuce head

— Benton (@Bentono10) September 14, 2016
as a teen did you ever steal your moms booze and fill it back up with water, or steal money out of her purse and fill it back up with water

— EVERETT BYRAM (@rad_milk) April 16, 2012
Just gonna wait to see how long it takes this police sketch artist to realize I'm describing him.

— Michael (@Home_Halfway) February 9, 2014
I told my girlfriend I wrote her a poem but it was just the theme song to King of Queens. pic.twitter.com/2B1H6n7XtX

— Mike Recine (@mikerecine) August 29, 2017
Hey — quick questch for people who put their seats back on planes: what, psychologically, is wrong with you

— Chase Mitchell (@ChaseMit) April 28, 2018
The 6 year-old son of a colleague has just drawn this. He has offered no explanation for it. pic.twitter.com/VZaEqFEMot

— Richard Osman (@richardosman) July 15, 2016
"Um, thanks?" -A woman who posed for a Picasso painting

— Jake Weisman (@weismanjake) May 29, 2016
why this man's stomach look like woody harrelson lmaooooooo pic.twitter.com/p9BrL1bmT1

— sage (@sagemyster) September 18, 2017
My Ex works in a pharmacy,so whenever i want to spoil her mood I wil just go there and buy condom for no reason sometimes i go 3 times a day

— opeimu (@iamopeimu) October 10, 2016
my GOTH DAD license plate is not a vanity plate it is a coincidence. random string of letters. could ve happened to a dad without eyeliner

— Conor Tripler (@ConorTripler) October 10, 2012
i'm just trying to look at my phone bill and Jessica thinks i'm gassing her up pic.twitter.com/bDZu9or6Ph

— poobs (@keegstand_) October 25, 2017
The ants won't go in the poison traps so I made some modifications to lure them in pic.twitter.com/9xMFrWlbhK

— pat tobin (@tastefactory) June 7, 2017
WARNING: nightmare levels of cringe pic.twitter.com/DZK3WXPP0f

— the great muter (@BossMoz) April 24, 2018
I don't care what anyone says. Julia Roberts is looking more beautiful than ever. pic.twitter.com/Z2dUe13hPE

— Octopus/Caveman (@OctopusCavemann) April 24, 2018
genie: please no
millipede: more legs

— Tami Cru (@TamiCru) August 29, 2017
Brad Pitt: Doc, did you ever see my movie "Seven" with me and Morgurt Freeman?
Doctor: I think you mean Morgan
Brad: Sorry, Morgurt Morgan

— Jacy Catlin (@ieatanddrink) August 3, 2012
Make the @Jaguars great again pic.twitter.com/6wlowwWXTi

— Johnny M. (@HomeMalone) April 29, 2018
Tbt to Halloween when I dressed as the babadook but my friend's house had more of a grown ups drinking wine vibe pic.twitter.com/PoGKUFeLLw

— Katie Dippold (@katiedippold) June 30, 2016
The Shape of Water sequel looks awful. pic.twitter.com/pgPU5r2brC

— Brian Tyler Cohen (@briantylercohen) March 12, 2018
Last month my mom asked what "af" meant and I said it meant "like REALLY something" without saying what it stood for pic.twitter.com/LPslZ4Sg45

— Butt Connoisseur (@SortaBad) May 1, 2015
Asked a Target employee if I could open this camera before I buy it and he said he wouldn't even care if I killed someone in front of him.

— Chelsea Lockwood (@Chelsea_Elle) March 10, 2014
EDM girls on my TL always complaining they're broke. Ya u broke, u just spent ur fucking paycheck on a $300 hula hoop & horse tranquilizers

— Vince Mici (@VinceMici) September 5, 2017
Every story about edible weed:
1. Not high.
2. Not high.
3. Still not high.
4. Not high.
5. Please drive me to the emergency room.

— Bill Dixon (@BillDixonish) November 1, 2015
coffins : the ultimate and final ravioli

— egg dog ★★☆☆☆ (@egg_dog) March 7, 2018
hello youtube today i will teach u how to get this winged eyeliner look pic.twitter.com/25mNtQQIFc

— common sad girl (@sadgirlkms) September 26, 2017
Someone told me that Harry Potter is supposed to take place between 1991 and 1998 which is ridiculous because not once in seven books does a single character say, "Man the Chicago Bulls are having a hell of a run huh?".

— Wenzler Powers (@WenzlerPowers) February 23, 2018
If u drink the blue liquid from a Magic 8-Ball u can see the future trust me my friend Keith did once & said he was gonna die & then he did

— Jeff Wysaski (@pleatedjeans) September 15, 2015
WHY DOES THIS KEEP HAPPENING pic.twitter.com/K4vgCQ7B9e

— Alex Corea (@alexcorea) December 31, 2017
when pennywise said "i'm not real enough for you? it was real enough for georgie" i was like damn alright PETTYwise that was uncalled for

— caitlin ☁️ | saw iw (@marveljedi) September 20, 2017
I bet Egyptians were all like "Yo, nobody in history will ever worship and revere cats like we do" and then came the internet.

— Drew Schnoebelen (@Dschnoeb) January 15, 2014
Being a parent is mostly muttering to yourself "why is this wet?"

— Spencer Porter (@porters) December 7, 2016
If we allow a female to become president, what's next? Female doctors? Female race car drivers? Female mothers?! Female women?!

— snddoɥ ʞɹɐɯ (@markhoppus) May 16, 2015
ME: *3D prints a girlfriend* Hey baby
3D Girlfriend: *3D prints a boyfriend* I have a boyfriend

— Bucky Isotope (@BuckyIsotope) June 2, 2016
Hang on. Frogger was trying to get to the office? This is depressing pic.twitter.com/5ozzL0LxDh

— Patrick Monahan (@pattymo) October 23, 2017
Depressed? Keep your chin up cuz when it's down it looks like there's two of them, which is gross.

— Brett Ryland (@brettryland) December 15, 2011
Football is so cute it's like some guys are like we're gonna get you and one guys like no no no no

— Julian McCullough (@julezmac) October 24, 2015
The worst thing about being an adult & not a kid is that no one stands behind you when you're being an asshole mouthing "she's just hungry."

— maura quint (@behindyourback) January 16, 2016
No fucking way will I choose the shopping cart that someone left a piece of paper in.

— denise (@Stellacopter) April 16, 2013
I have a lightsaber next to my bed just in case someone ever breaks in, I can make them feel sorry for me.

— Nick Ross (@NickBossRoss) October 3, 2016
If I worked at a pizza place I would use pepperoni to spell out "Marry me?" on pizzas all the time just to make things awkward for couples.

— Nick (@NickSchug) August 16, 2011
All-You-Can-Eat Pancakes should be called Four Pancakes.

— Abbi Crutchfield (@curlycomedy) January 15, 2017
Dear Marley – Does Weed Expire?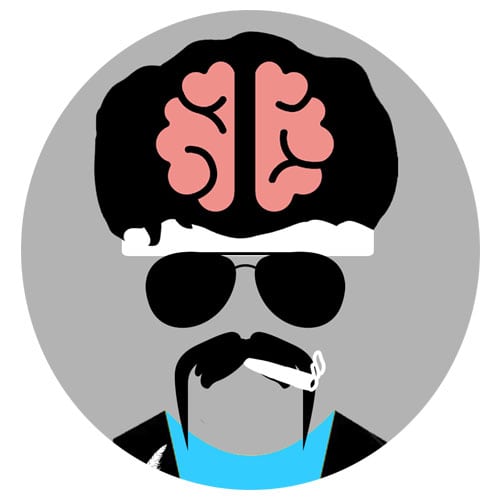 Does weed expire?
I'll keep this short and sweet. I just turned 21 and my mum was cool enough to give me her old stash box. So now I've got this Madonna lunch box which is pretty dope on its own, but there's ACTUAL WEED INSIDE! I weighed it out and there's about 11 grams. I guess this is actually a two part question…
How did she NOT smoke all that weed? Come on, mom!

Does weed go bad? Like, does marijuana have an expiry date or nah?
It looks alright in the bag, so I'm thinking if it looks like a duck and swims like a duck – so like, I'll fly like a duck, right? But I want to be sure cause I'm not about getting sick and bad tripping. Marley, can I smoke my mum's marijuana from the 90's or should I keep the box and trash the stash?
-SITTIN' ON MUM'S STASH
---

DEAR MUM'S STASH,
Does weed expire? That's a good question. Firstly, please give your mother a big hug. I think she's quite, as you kids say, "lit", for passing on such an important family heirloom to her son at such an appropriate time in his life. I can guarantee you that she's been excited to give it to you for quite some time.
To answer your first question, one can only assume that something changed in her life. Something so big that she had to say goodbye to Sweet Mary for a while. Something SO BIG, that whatever IT was, IT was likely something she had to look after 24 hours a day and she wasn't comfortable doing so while high. Let's assume she never got around to smoking that 11 grams because she was preoccupied with raising… you? Just a hunch…
Onto the real question at hand; Does weed expire? Or better yet, does it go bad? Define "bad"? The term is as subjective as taste in half-hour sitcoms. Is the Big Bang Theory BAD? Depends on who you ask. But just for the record, if someone's response to that question is no, you probably don't want to smoke a joint with that individual.
As I'm sure you know, the primary psychoactive component in marijuana is THC. THC concentration decreases over time, but it's not harmful to smoke "stale" or "weak" weed. It's not comparable to a carton of milk that's a few weeks past its date of expiration if that's what you're wondering. If I understand correctly, it was stored in a closed lunch box and likely in a closet where light never hit the contents of Oprah's box. No direct light is a good sign for preservation. Take note of this for storing your own stuff, assuming you buy your own drugs and don't wait around for your family's sloppy seconds. Treat it like a fruit bat and always store your stash in a dark space.  You'll be happy with the results.
I suggest you roll a nice sized joint with your mother's marijuana and ask her to smoke it with you. I wouldn't recommend this to anyone, but it seems like your relationship lends itself to this activity. Whatever slight burn you may feel down the bottom your throat will be well worth the experience. Once elevated together, take the remaining 9-10 grams and flush it. Buy some grade AAAA strain from a trusted seller and next time, smoke mum on the good stuff.
[Watch] Alix Lynx and Tyler Lemco Play 'Stoner Guess Who?'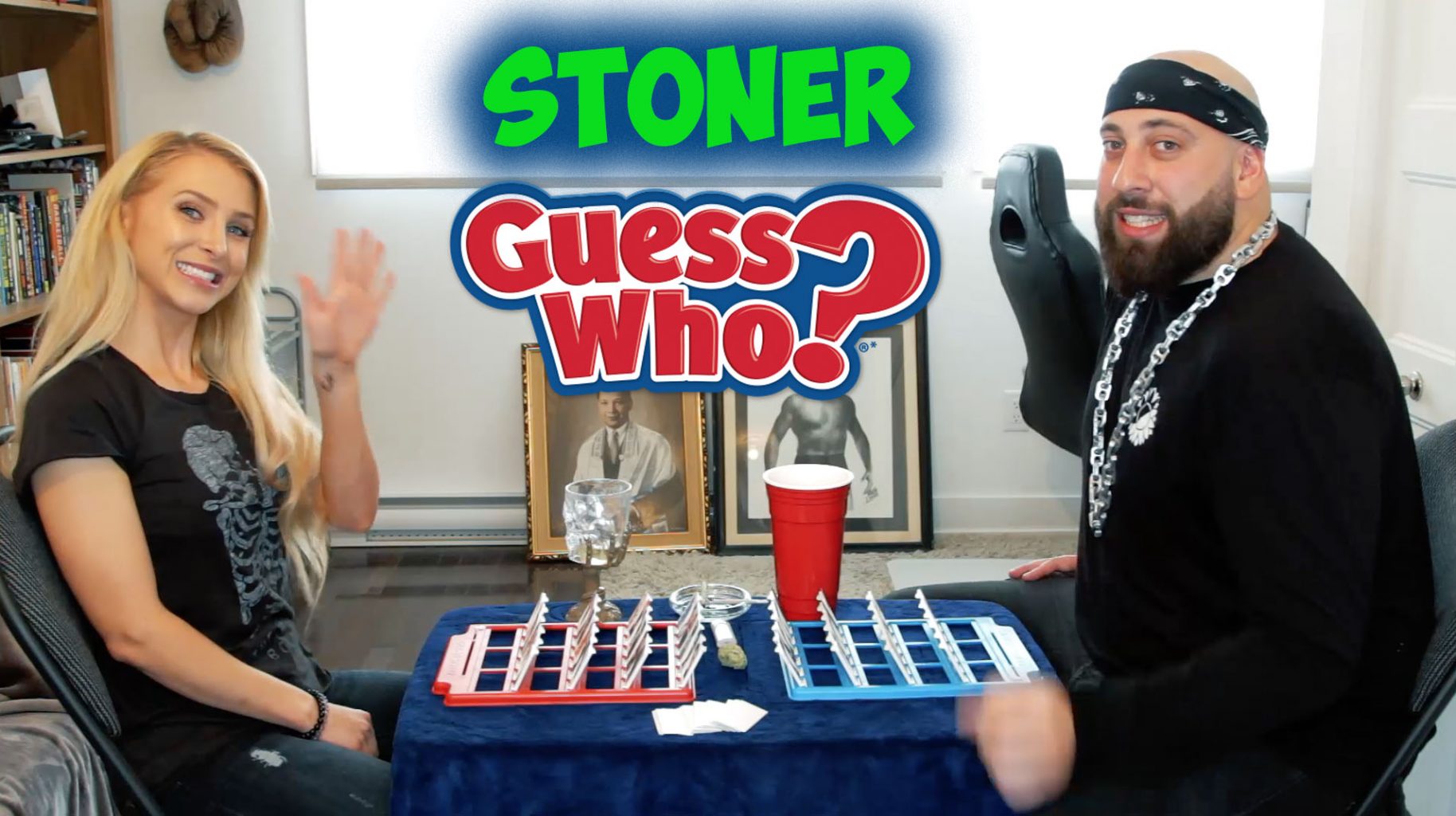 Remember the game 'Guess Who'? Watch Alix Lynx and Tyler Lemco test out a fun, new way of playing!
If you were ever a kid, then you've probably played the popular guessing game "Guess Who." In case it's been decades since you've played, here's a quick refresher:
Each player begins the game with 24 cartoon images of people standing upright.
Then, each player selects a card from a pile of characters, and whoever they choose becomes their character. The object of the game is to be the first to figure out which character your opponent has selected. Players are only allowed to use yes or no questions to narrow down their game board.
While the game is fun as is, there's always room for innovation. That's where 'Stoner Guess Who' comes in. Rather than those goofy cartoon faces, we replaced the board with famous stoners. To take things up another notch, any physical appearance-related questions are strictly outlawed in this version of the game.
Here's the official Stoner Sheet for you to print out and use: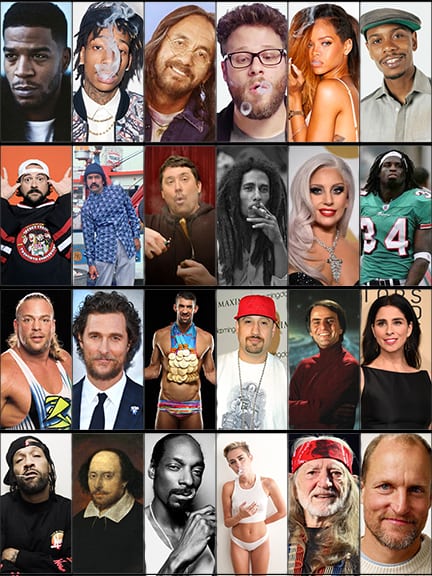 For those unfamiliar with all of these faces, here's a list of our favourite Stoners:
Kid Cudi
Wiz Khalifa
Tommy Chong
Seth Rogen
Rihanna
Dave Chappelle
Kevin Smith
Cheech Marin
Doug Benson
Bob Marley
Lady Gaga
Ricky Williams
Rob Van Dam
Matthew McConnaughey
Michael Phelps
B Real
Carl Sagan
Sarah Silverman
Redman
William Shakespeare
Snoop Dogg
Miley Cyrus
Willie Nelson
Woody Harrelson
It's a wonderful mixture of athletes, musicians, actors, comedians, an astrophysicist. (Hack: "Is your person an astrophysicist?" is a great way of either winning the game quickly or wasting a question!)
And here's the official 'Stoner Guess Who' rules: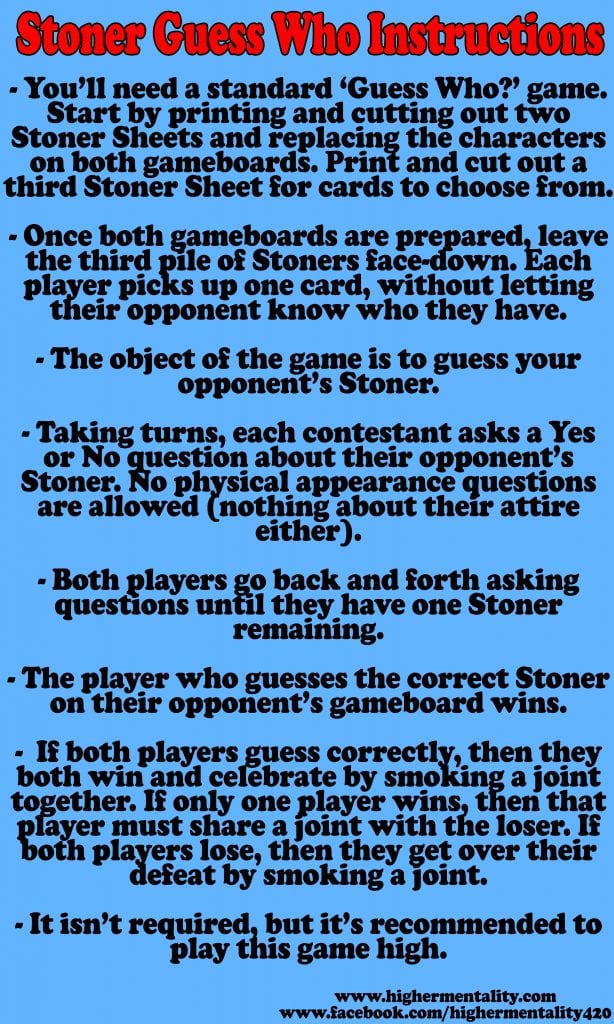 We got Alix Lynx and Tyler Lemco to play 'Stoner Guess Who"!
In order to play properly, we called on two professionals to test the game out. Insert Alix Lynx and Tyler Lemco, two bonafide cannabis experts (if smoking a lot of weed makes you an expert).
The game is meant to be played as more of a collaborative effort than a competition. If either player gets the right answer, it's a result of teamwork and being on the same wavelength. Therefore, if one player wins, it's a team victory. If both players get the right answer, then that's a MAJOR win! Regardless of the outcome, games should be concluded by smoking a joint. It's also recommended that players smoke a joint prior to playing Stoner Guess Who as well.
Watch Alix and Tyler give the game a go in the view below.
5 Things to Check Out at the LIFT & Co. Cannabis Expo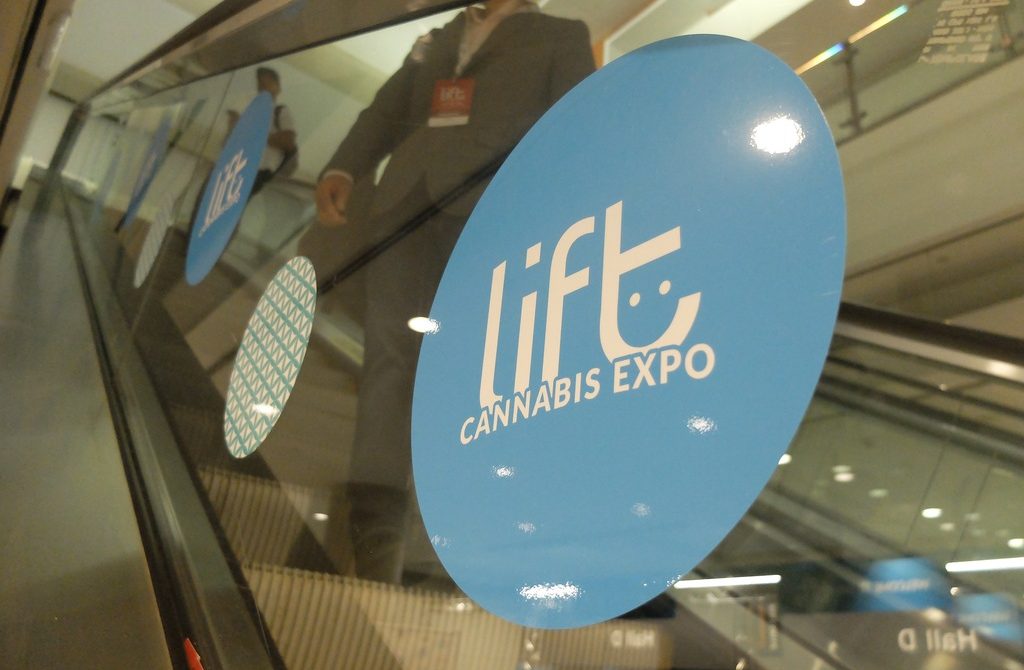 Canada's leading business conference for the cannabis industry is coming to Toronto. Here are 5 things you need to see at LIFT & Co. Cannabis Expo!
We are at the tipping point of the largest social change movement in the last 100 years, and Canada will be at the center of the global legal cannabis market. What does this mean for cannabis businesses and the industry moving forward?
It's time to find out.
The LIFT & Co. Cannabis Expo strives to answer some of these questions while bringing together the most influential faces of cannabis culture and business in Canada. Featuring hundreds of exhibitors from around the world, renowned speakers, and the movers and shakers in the global industry, the Expo is Canada's biggest and premiere event for cannabis consumers, industry professionals, investors, and media.
Here are 5 things to check out at the massive 4-day mega event.
May 24th, the Cannabis Business Conference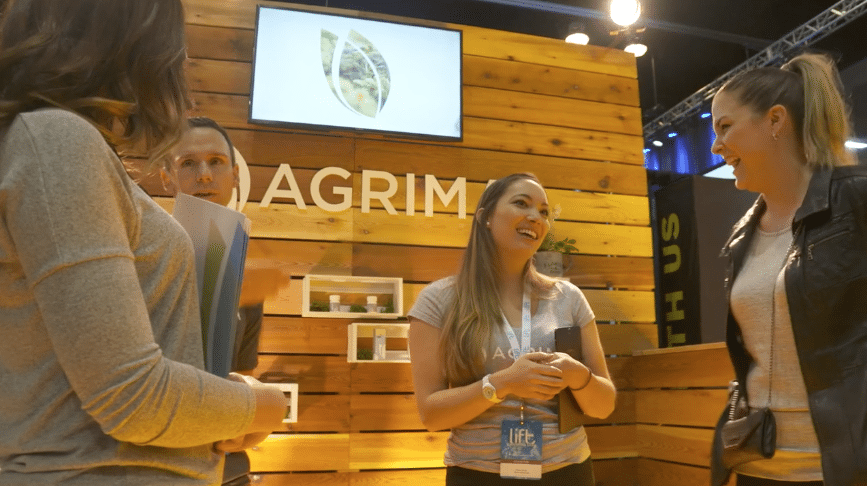 Bringing together leading experts from across the industry to tackle subject matter from a uniquely Canadian perspective. LIFT is proud to host the third, highly anticipated Lift & Co. Cannabis Business Conference (LCBC).
This exclusive all-day conference is your opportunity to join and thrive in the discussion around both the fast-growing medical and upcoming adult-use markets and how Canadian businesses are in a position of strong leadership.
The LCBC will be held on Thursday, May 24 at the Metro Toronto Convention Centre (MTCC) and kicks off the Lift & Co. Expo weekend, which also takes place at the MTCC on May 25-27, 2018. The LCBC is a must-attend event for anyone working in cannabis, or looking to get involved in the space. It is a great opportunity to meet other cannabis professionals and thought leaders, and kick-start meaningful conversations, relationships and deals.
May 25th, Industry Day
On May 25, the day before the consumer tradeshow, we invite cannabis professionals to participate in Lift's Industry Day, when exhibitors and others in the industry can network and engage in business development before the general public hits the show floor on May 26 and 27.
With the LIFT & Co. cannabis expo setting the stage, this is arguably the largest networking opportunity for professionals within the cannabis industry.
May 26th and 27th, General Admission Demo Day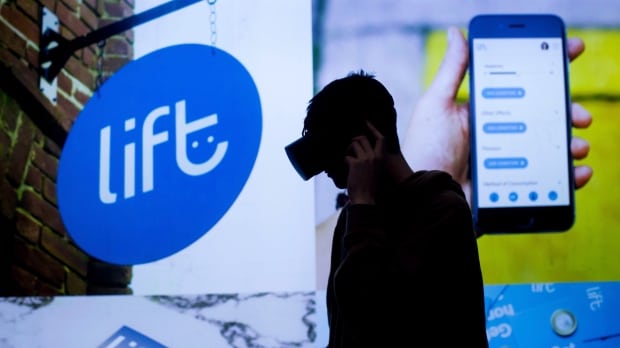 This year's Expo happens at an exciting time, just weeks before the Canadian government's promised cannabis legalization in summer of 2018.
Featuring over 200 exhibitors from across North America and Europe, main stage talks by cannabis thought leaders, live cooking and growing demos, the TVape lounge, and a cannabis career fair, the Lift & Co. cannabis Expo is your chance to learn more about the fast-paced world of cannabis.
Cannabis Gadgets and Tech
The biggest players in the game will be at the demo day on Saturday. That means they will be bringing some of the coolest tech and gadgets for consumers to try. From high-tech vapes to new growing techniques, all the greatest innovations in the cannabis scene will be on display.
On top of that, you can guarantee that sponsors and exhibitors will be giving away free things to go along with their product demo.
The TVape – Vape Lounge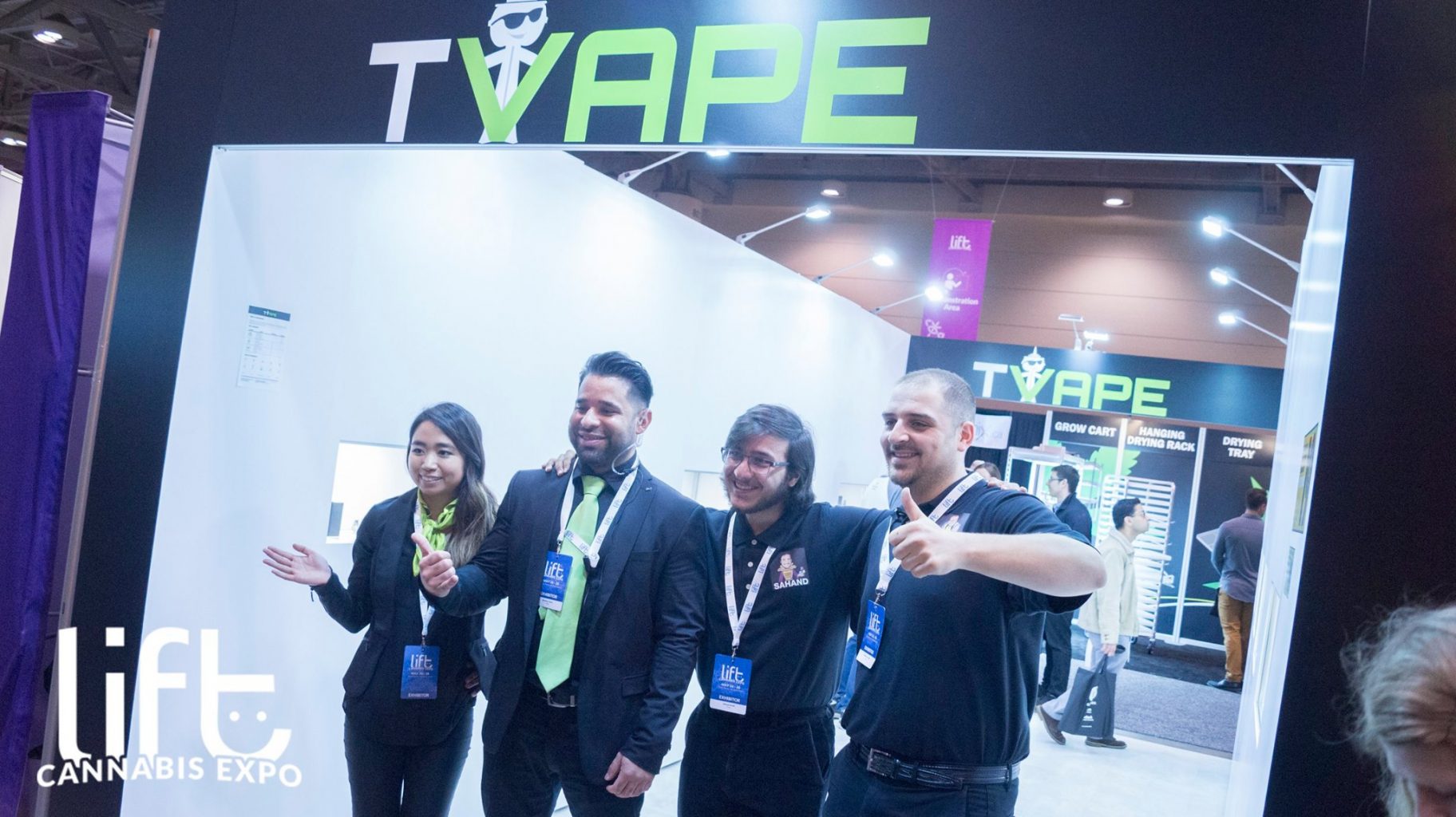 The TVape Lounge will be a first of its kind in Canada, and its happening on-site at the Lift Cannabis Expo in Toronto on May 27 and 28, 2017. Some of the best devices cost hundreds of dollars, and they're almost always final sale; the TVape Lounge addresses this by allowing medical cannabis consumers to try  – and if they like – purchase a vape at the expo.
"What's unique with the lounge is that finally, individuals have the opportunity to have the best and most functional units right in one place, to play with and try out," Nima says. "I don't know anywhere else you can do that. It's one of the first times an individual can shop or review vaporizers like they do with electronics at Best Buy, let's say."