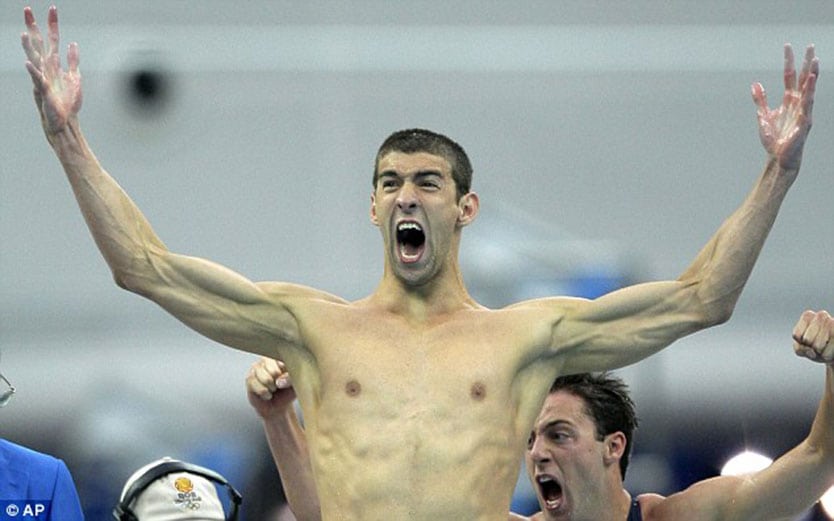 The link between athletes and cannabis has long been a poorly kept secret.
The sports world and the cannabis world are two vastly different playing fields (see what I did there?) that rarely coincide with one another. For the most part, cannabis is still a banned substance and athletes often try their hardest to distance themselves from any kind of affiliation.
There are, however, certain athletes that stick up for the wonderful green plant. It's a poorly kept secret that many professional athletes enjoy the benefits of marijuana, even during their playing careers. We recently profiled for ex-NBA forward John Salley about his involvement in the cannabis industry. In fact, Charles Oakley once famously stated that more than half of the NBA smokes weed.
Here's a list of ten professional athletes who aren't shy about their love for cannabis:
Ricky Williams
This is probably the most obvious name on the list. Everyone knows Ricky Williams as the stoner football player, who kept getting suspended and into trouble for his continued smoking habits. After being one of the most highly touted prospects in years, a two time All-American and Heisman Trophy winner, Ricky couldn't keep himself out of trouble off the field despite being fantastic on the field. Had the rules been more lenient on marijuana use, who knows what sort of career he would have had. He's currently a proud ambassador to Weedmaps and is a partner in 420 Games. He also recently just started his very own cannabis wellness brand.
Rob Van Dam
Any wrestling fan knows RVD as one of the greatest in-ring athletes to ever grace a squares circle. The former WWE world heavyweight champion has also been a long-time advocate of marijuana use. Not only does it help with the bumps and bruises of being a professional wrestler, but he says it helps with the anxiety as well. The pressure of going out and performing in front of thousands (and millions watching at home) of rabid fans can be a lot to process, and they expect perfection every single time.
Rob uses cannabis to calm his nerves, as well as to ease the pain afterward. In a medium where wrestlers often get hooked on pain meds, Rob attests that marijuana is a much healthier and much safer alternative to deal with the pain.
"Not only does it help with the bumps and bruises of being a professional wrestler, but he says it helps with the anxiety as well."
Al Harrington
It's a common theme that athletes opt to invest in start-ups after their playing careers are over. It makes perfect sense; you're suddenly 35 years old with nothing to do and a couple million dollars… investing it is the logical, smart thing to do. Unlike most players that go into tech, though, NBA star Al Harrington has chosen to go a different route; he started Harrington Wellness, a cannabis-focused product company. Former teammates like Brad Miller and Stephen Jackson are already on board, as Harrington aims for "a billion dollar exit".
Cliff Robinson
From one 6 foot 9 former NBA power forward to a 6 foot 10 former NBA power forward, what separates Cliff Robinson from Al Harrington is when they started using cannabis. While Harrington claims he never touched weed through his playing days, Uncle Cliffy admits to smoking during his career to calm his nerves. Now removed from the NBA, Uncle Cliffy is transitioning into Uncle Spliffy. No, seriously, that's the name of his new cannabis product line, which officially launched in Portland, Oregon last summer.
"Now removed from the NBA, Uncle Cliffy is transitioning into Uncle Spliffy."
Nate Diaz
Diaz made major headlines when he showed up puffing on a vape during his post-fight press conference after losing by decision to Connor McGregor. Despite the seemingly negative fallout, and near suspension, Diaz admits that it was actually the best thing that could have happened to him. The amount he's made as a cannabis brand sponsor since his public display of pro-CBD behavior has been more than worth it for him, despite not fighting since August. It also led to some drastic changes to the UFC anti-drug policy, which Diaz is quite proud of.
Jim McMahon
Jim McMahon, the former quarterback of the dominant Chicago Bears dynasty of the 1980's, has recently stepped forward in support of cannabis use. It's an unfortunately common that ex-NFL players get hooked on narcotic pain pills. After all, their bodies take such a beating during the careers that, once it's all said and done, life is filled with constant aches. McMahon was heading down this dangerous path, fully addicted to these dangerous narcotics that helped numb the pain… until he found cannabis. The miracle plant changed his life and helped get him off the dangerous drugs and now helps him handle his pain in a safer, more natural way.
Jake Plummer
Another former NFL quarterback, Jake Plummer is at the forefront of the movement to get medical marijuana legally accepted by the NFL. As mentioned above, it's so common for players to turn to painkillers and end up hooked on these dangerous narcotics. Cannabis offers a much safer alternative, so Plummer, along with several other former professional players, are lobbying the NFL to accept it as a viable treatment option. The league is very slow to accept change; they're excessively cautious and suspicious of the stigmas around marijuana and it's users. Plummer has suddenly become to face of the pro-cannabis movement facing the NFL.
"Jake Plummer is at the forefront of the movement to get medical marijuana legally accepted by the NFL."
Ross Rebagliati
Ross Rebagliati, the Canadian olympic snowboarder, famously had his gold medal stripped away after testing positive for marijuana at the 1998 Olympic Games. First of all, considering cannabis to be a performance-enhancing drug is absurd. There's nothing about it that gives an athlete a competitive advantage over his or her opponent. The decision was eventually overturned, due in large part to the fact that marijuana was not on the list of banned substances. Ross has since taken his pro-cannabis agenda and founded Ross' Gold, a Canadian medical cannabis branding company.
Bill Walton
This one of pretty obvious. If you've ever seen a Bill Walton interview or heard him commentate a game on television, then it's pretty obvious this guy is high 24/7; he doesn't even have to admit it. I mean, just watch this clip…
Joe Montana
While Joe Montana hasn't publicly admitted to smoking weed, he does at least support cannabis. This much is evident by the fact that he recently invested in Canadian-based cannabis media company Herb to develop more original content. Montana joined several other investors in a round of funding that pumped $4.1 million into Herb's company. Although he may not be a smoker, Joe is definitely investing in cannabis, which means he believes in where it's heading.