Top 5 Stoner Songs in Cannabis Music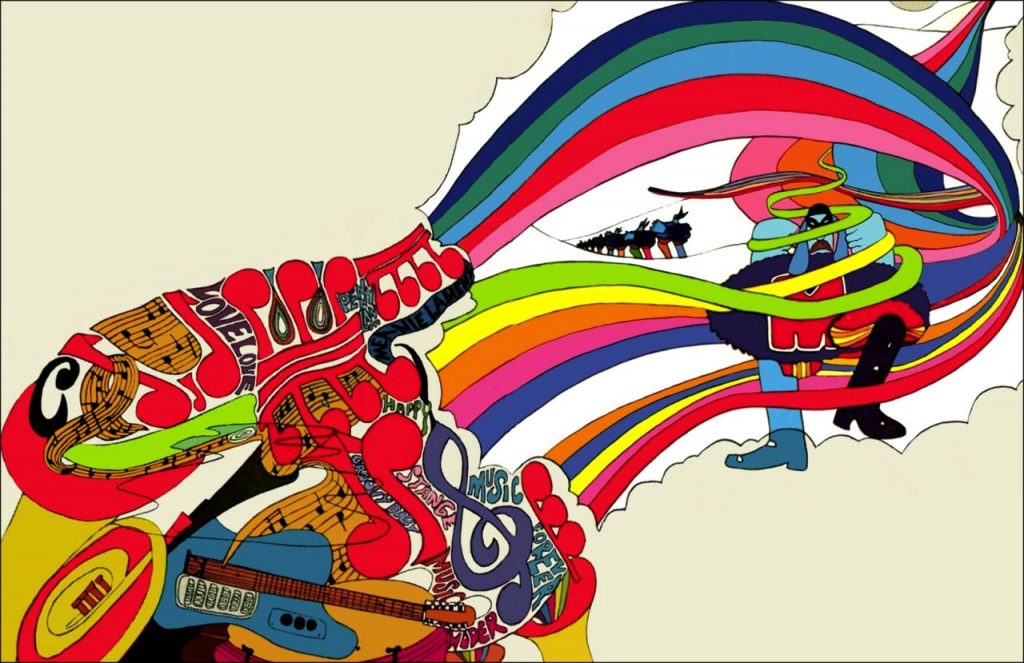 There's nothing more important than having a perfect playlist of stoner songs prepared for your 4/20 smoke sessions.
Stoner songs are coming back like its the 90s. Now in 2018, there is a massive supply of cannabis music perfect for your stoner songs playlist. And let's get real! This is actually a very important part of a smoke session.
There are tons of stoners songs out there in a genre of different types. From stoner metal to the mellow reggae, this list includes a diverse grouping of artists.
While the list is diverse there is one main thing in common. Mellow, wonderful vibes of music and a love for all things cannabis.
The Top 5 Stoner Songs in Cannabis Music
Peter Tosh: "Legalize It"
"Legalize It" is a well-known song in cannabis music and the era of stoner songs. Created by Peter Tosh from The Wailers it was part of a solo recorded album. It was recorded at Treasure Isle and Randy's in Kingston, Jamaica in 1975. Released in 1976, the song was written in response to the ongoing criminalization and victimization by the Jamaican Police. In fact, this is the perfect political piece because it helped to push the rights for medical marijuana. Furthermore, Tosh backed this up by saying:
'We are the victims of Rasclot circumstances. Victimization, colonialism, gonna lead to bloodbath'.
Black Sabbath: "Sweet Leaf"
While music lovers will all argue about if this song is about love, it is pretty clear and obvious it is about cannabis. Created by Black Sabbath on their third studio album, this brilliant was released in 1971 in the cannabis music space. The band was very open about their marijuana usage, which may have made this more of a dedication. The title of the song is taken from a package of Irish cigarettes but is about the "Sweet Lead" ganja. Also, if you listen close the song begins with a lope of guitarist Tony Iommi a cough from a joint he was sharing with Ozzy Osbourne.
Bob Marley: "Kaya"
The album title song is called "Kaya" and holds a lot of emotional and political meaning behind it. Coming from a very relaxed, laid-back sound, this song holds true to its name meaning "beautiful." However, in Jamaican slang, the term "kaya" means marijuana which truly shows the connection Bob Marley has with his music. In fact, Marley was "exiled" from Jamaica on the height of recording this album. A true legend in stoner songs, it may lack the normal militant quality of the Wailers lyrically and musically but it is perfect over a joint or bong.
The Beatles: "Got to Get You Into My Life"
Got to Get You into My Life is a song by the Beatles, first released in 1966 on the album Revolver. The majority of folk may still think that this song is about a woman or a relationship of sorts. However, writer Paul McCartney created this about a man falling in love with marijuana. Many people, including some fans, scoured the lyrics for its drug references but now it is one of the most well-known cannabis tunes. Paul McCartney even stated himself:
"It's actually an ode to pot, like someone else might write an ode to chocolate or a good claret."
Sublime: "Smoke Two Joints"
Originally written by The Toyes, who performed it in traditional Reggae style in the 1980's. As the story goes, one day in Kawaii, two of the band members were still in under a tree on Kuhio Beach. Apparently. they were smoking some sweet buds and created a song called "Smoke Two Joints". From there this song has been covered by numerous artists including Sublime. The punk/ska band Sublime performed a cover version on their 1992 debut album 40oz. to Freedom. making it one of there first songs to hit the radio as cannabis music.
Make Your Stoner Songs Playlist
This is only an introduction to the ideas and creations of cannabis music playlists you can create. The best part of marijuana is that it can bring any walks of life together, so many what music you listen to it will always be enjoyable. There is probably tons of cannabis music you still have yet to hear of, but that is totally okay. The web has all the information from cannabis music, to best mellow songs to cannabis-themed bands such as Cannabis Corpse, Bongripper, or Bongzilla.