What are the Benefits of a Medical Marijuana Prescription in Canada?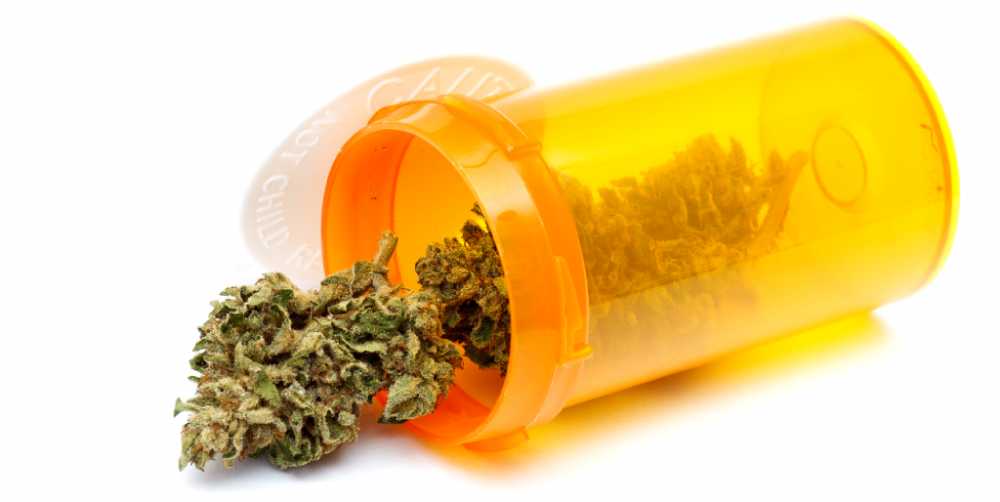 Let's be clear, purchasing recreational marijuana in Canada was one of the safest and easiest processes in an illegal grey market.
However, can a case can be made for a smoother, safer process with a medical marijuana prescription?
One issue anti-cannabis activists raised is the potential for illegal cannabis to be laced with something. While it is a possibility, It never was a cost-effective strategy for low-level dealers to lace cannabis with more expensive drugs like cocaine or fentanyl. Especially when you are only charging 10$ per gram.
However, there is a rational argument behind the idea of quality and safety issues stemming from inexperienced growers working in sub-standard situations.
So what are the benefits of a medical marijuana prescription in Canada?
Let's get into it.
The Benefits of a Medical Marijuana Prescription in Canada
Interestingly enough, thousands of Canadians are already licensed to consume medical marijuana anywhere in Canada. Medical marijuana is regulated by the ACMPR program within the Canadian Provinces. More so, acquiring a medical marijuana prescription in Canada has three main benefits:
Remove the risk of a criminal possession charge,
Experience increased quality and control
Increased Access, Distribution and variety
A medical marijuana prescription is cited as a possible treatment for conditions such as but not limited to: anxiety, ADHD, depression, mood disorders, appetite, sleep disorders.
Free Risk of Criminal Possession Charge
Yes, it would be silly to arrest and charge people for a criminal charge that will be removed once the Cannabis Act takes effect on October 17th. However, a medical marijuana prescription is currently the only way to fully protect yourself from the risk of a criminal possession charge. For doctors, lawyers, or professionals who can lose their license with a criminal charge, this is the safest way to treat themselves medically and safely.
Increased Regulation, Quality and Control
With the new legal market, comes a new standard for regulation, quality, and control. Currently, illegal grow-ops operate with minimum budgets and do everything necessary to maintain the sellability of their crop. That means if mold hits an entire grow batch, they might spray that batch with illegal pesticides to maintain that level of quality.
When you acquire a medical marijuana prescription, the cannabis you buy is regulated by the Canadian federal government. That means potency, quality, and most important, illegal pesticides are screened.
Overall the federal gov. has strict requirements for producers who grow and manufacture cannabis including:
types of cannabis products available for sale
packaging and labeling requirements for products
standardized serving sizes and potency
prohibitions on the use of certain ingredients
good production practices
In addition, as a cannabis patient, you have the ability to appoint a caregiver to grow cannabis for you and a few other medical patients. This allows you to have direct control and input in the growing of your medicine.
Increased Access, Distribution, and Variety
With a medical marijuana prescription in Canada, you have access to over 200 licensed producers, and that list is growing. This offers a level of variety, access, and distribution that your lower level street dealer simply can't provide. Each licensed producer offers a variety of products and dry flower that can meet the needs of your ailment.
In addition, these companies operate in channels that allow for the quick an easy delivery of a product.
How Do I get a Medical Marijuana Prescription in Canada?
In the past, you had to line up. Go to a clinic, fill in mounds of paperwork, before you were even assessed for a medical marijuana prescription.  With the rise of technology, new apps like NamasteMD provides direct access to practitioners and easy acquisition of a card.
The NamasteMD cannabis app essentially digitizes and expedites the entire process of getting a cannabis prescription. Potential patients will have access to medical professionals from their phone or computer.
A consultation will then take place over a video call with a nurse who judges whether or not the candidate is eligible to proceed and receive a medical marijuana prescription.
Those who qualify receive a unique online prescription code. This code can be taken to any licensed producer and the patient may then receive their medical cannabis. The cannabis can be picked up in person or shipped to the door of the recipient.
Effectively this means that the entirety of the medicinal cannabis process can be conducted remotely, without having to leave home.