How to Make Cannabis-Infused Fettuccine Alfredo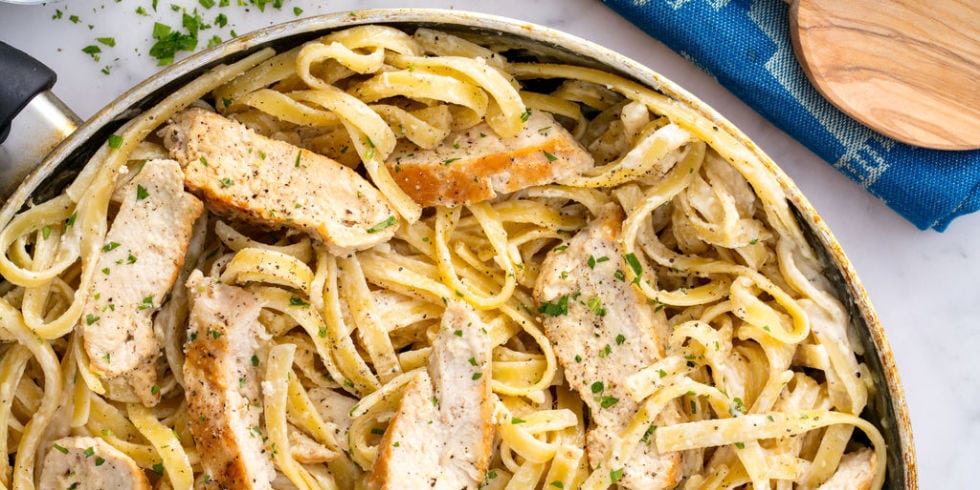 Nothing like Fettuccine Alfredo! But now, with the added bonus of MagicalButter and Oil, it becomes a delicious edible main dish.
This is perfect for a non-smoker. Let's get real! It is a great recipe for smokers and non-smokers alike. Delicious, packed full of infused butter and oil. And mixed with heavy cream and cheese to keep you wanting more. Cannabis-infused Fettuccine Alfredo brougt to you by HERB and is a must try.
Cannabis-Infused Fettuccine Alfredo
Recipe Ingredients:
½ cup MagicalButter
¼ cup Magical Olive Oil
2 cups of heavy cream
2 pounds of chicken breasts
1 pound of spinach fettuccine, boiled
½ cup fresh spinach leaves
A half cup Parmesan cheese,
Half cup of Asiago cheese,
About a half cup of Romano cheese
2 tablespoons flour
2 tablespoons blackening seasoning
3-4 large cloves garlic, minced
½ teaspoon white pepper
Cooking How-to:
1 – In a medium pot over medium-high, heat the Magical Olive Oil. Add your chicken breasts. The add a bit of olive oil to coat the chicken and rub with your seasoning.
2 – Cook the chicken completely. You can add more seasoning as per taste. Set aside to cool before cutting.
3 – In a medium saucepan over medium-low heat, melt the MagicalButter.
4 – Then add the garlic, flour, cream, pepper, and cheese. Bring the mixture to a simmer, stirring constantly with a whisk until smooth.
5 – Cook your noodles until tender. Add your sauce and chicken.