The High5 Ladies Killed It Again: Cheers to the King!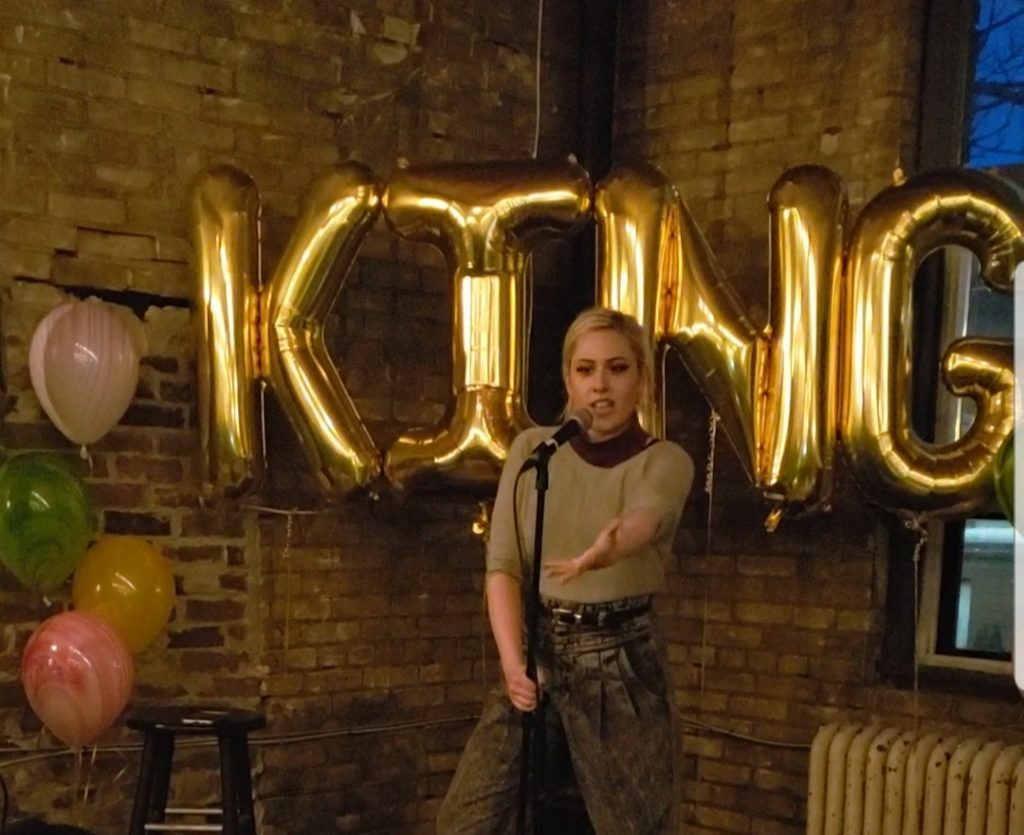 It was a room full of happy shoppers, wonderful vendors and it was for an amazing cause. And nothing really beats out a comedy show and CBD bar!
Every time we are invited out to one of these events we have fun. The High5 ladies put on amazing events and always have something new to experience. From cannabis vendors to giveaways and raffles there is always something to do. And seriously- nothing bets the CBD bar. This event, of course, was extra special. Dedicated to their late friend Shane King a beloved activist, father, husband & friend to the canna community. Featuring a killer comedy show hosted by Paul Thompson & friends, photo booth and a DAB BAR – mmmm child, I ain't lying! And the best part of it all… the proceeds to go towards his family. How amazing is the cannabis community? You can go support the family through GoFundMe!
Who is Shane King?
An Ontario man, father and cannabis accident who was killed in a motorcycle accident in Mexico. After talking with those who were attending for the support it was obvious he was kind, outgoing and had a big heart. And many raved about his contagious full laugh.  Living in both countries, he was always there to support and help others in need. Sadly,  his wife Amber King and their children Sydney, Quentin, Knox and Marz, ages 10, 8, 6 and 1 were left without there father. And the cannabis community was truly in grief.
Shane was from Sutton where he met Amber and the couple has been together since they were both 16. They had a wedding ceremony in the Dominican Republic in 2013 but officially got hitched in a Second Cup in Etobicoke. Shane was passionate about live music, camping and festivals. In addition, Shane organized a fundraiser in Newmarket, Ont. five years ago after learning the daughter of a high school friend had cancer raising about $9,000. This event turned into summer camping party that raised money for their kids' school in Mexico.
Shane suffered from chronic pain and became an avid activist in the community.
Who are the High5 Ladies?
The High5 ladies are a wonderful group of charismatic young women with a passion for cannabis. They are funny, smart, diverse and every event captures that essence. You can always tell who they are but the iconic green hair and you may even find them around the city.
They actually offer great services on top of events. The offer several packages for modelling and commercial work. They have all had experience and what better than a cannabis model for some influencing photos. Each are talented in a range of art abilities: dancing and choreography, comedy and hosting. They aren't just smokers and cannabis enthusiasts!
The CBD Bar
One of my favourite experiences from the High5 event is the super affordable CBD bar. Can you afford $2.50 per glass? Do you like ginger and basil or jalapeno and lame? Well this CBD libations are something worth trying. And now that it's walking season you can save on gas or TTC and use it towards the best drinks ever! Each time they have wonderful budtenders serving up CBD drinks. Both girls raved about not only the event but Sarah and the whole High5 team. One girl who has been with them since the beginning helping them out in all sorts of different ways. But you knew off the bat she was a High5 girl by the iconic green wig. I think my favourite part is just the light wonderful feeling these drinks give you. No alcohol. Great flavours. Amazing service. This is reason enough to go.
Comedy Show – Thanks Paul Thompson
It was very interesting. Intimate for those sitting down, but yet a massive community to speak to. And you really didn't have their attention. However, Paul Thompson and fellow comedians really killed it. It isn't easy as a stand-up comedian to not have any attention at all. But there were moments the room would go silent because something was funny enough or the comedians yelled for attention – in a clever or funny way. Paul brought out truly some hilarious talents. Hidden to me but many may have seen them at past events or around the Toronto scene. He filled the space with diverse talent and everyone was left laughing. Even if you only caught 5 minutes!
Dabs, Dabs, DABS!
Everyone comes out for the edibles so nobody was really expecting the dab bar. Plus, it wasn't advertised. Just a secret wonderful opportunity for those who wanted to partake. And this really goes to show how spectacular the cannabis community is and how willing we are to help others. Hidden Valley was there helping everyone out with their dabs. With a menu full of options to choose from and experienced helpers, there was no way you would leave in a greening out situation. It was a beautiful, lovely dab hit too. I mean the Higher Mentality team only took baby dabs, it was still highly enjoyable and definitely sparked my energy for the evening! We tried the Platinum and the Lemon Haze and it's obvious they have good product matched with experience and education.