CustomGrow420 Deleted from YouTube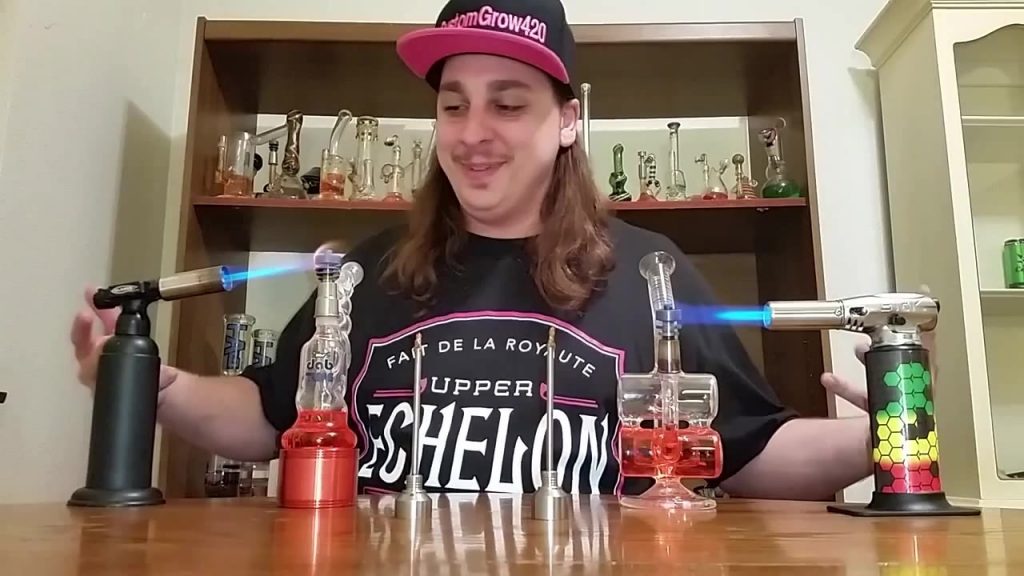 CustomGrow420 was a monster in the cannabis space. Equipped with a massive arsenal of bongs, bubblers, and everything else around the moon, he was the most followed cannabis Youtuber.
The man, the myth, the legend. Now, has been removed from YouTube.
Joel Hradecky, also known as CustomGrow420 has been a mainstay in the cannabis creator space. He represents everything classic about cannabis culture and is one of the few remaining voices embracing the stoner stereotype. From his intro that is both hated and loved, to his slew of catchphrases, every episode is entertaining yet familiar.
It was an outrageous channel, with an outrageous man, doing outrageous things.
That is until the channel and all Joel's videos mysteriously disappeared. This is amidst increasingly hazy regulations when it comes to content creators on the channel. Here are his stats before the takedown.
CustomGrow420 Stats and Bio
Based out of Washington, United States, CustomGrow420 has over 1.2M followers on Youtube, over 419K followers on Instagram, and over 20K followers on Twitter. He is a legal marijuana patient, who entertains and educates viewers on smoking and growing marijuana. Over his career as a social media star, he has appeared on the Filthy Frank Show before branching off more into his own video style.
Outside if his YouTube life, he has a wife and three kids, and is a stay-at-home father.
Photography
Joel has always been more of a video guy, but his photography has a distinct style and message. Huge smoke sessions and fat clouds are a common theme. But he also mixes in photos of him in the community, as he has a strong voice. And of course, there are lots of dank, dank nugs.
https://www.instagram.com/p/BgOtOl5gFYl/?hl=en&taken-by=customgrow420
Video CustomGrow420
CustomGrow420 on camera is where he truly shines. His plethora of catchphrases like "Let's get it!" or his familiar traditions like saying "cheers!" before every bong toke provide that nostalgic but new feeling. Newer videos are VLOG style approaches to visiting dispensaries or grow rooms and have provided a distinct variety to his content schedule.
What is clearly evident, is the pain he puts himself through for the name of his audience. This materializes into insane weed challenges,