Cannabis Strain of the Week: CBD Spider Bud (Charlotte's Web)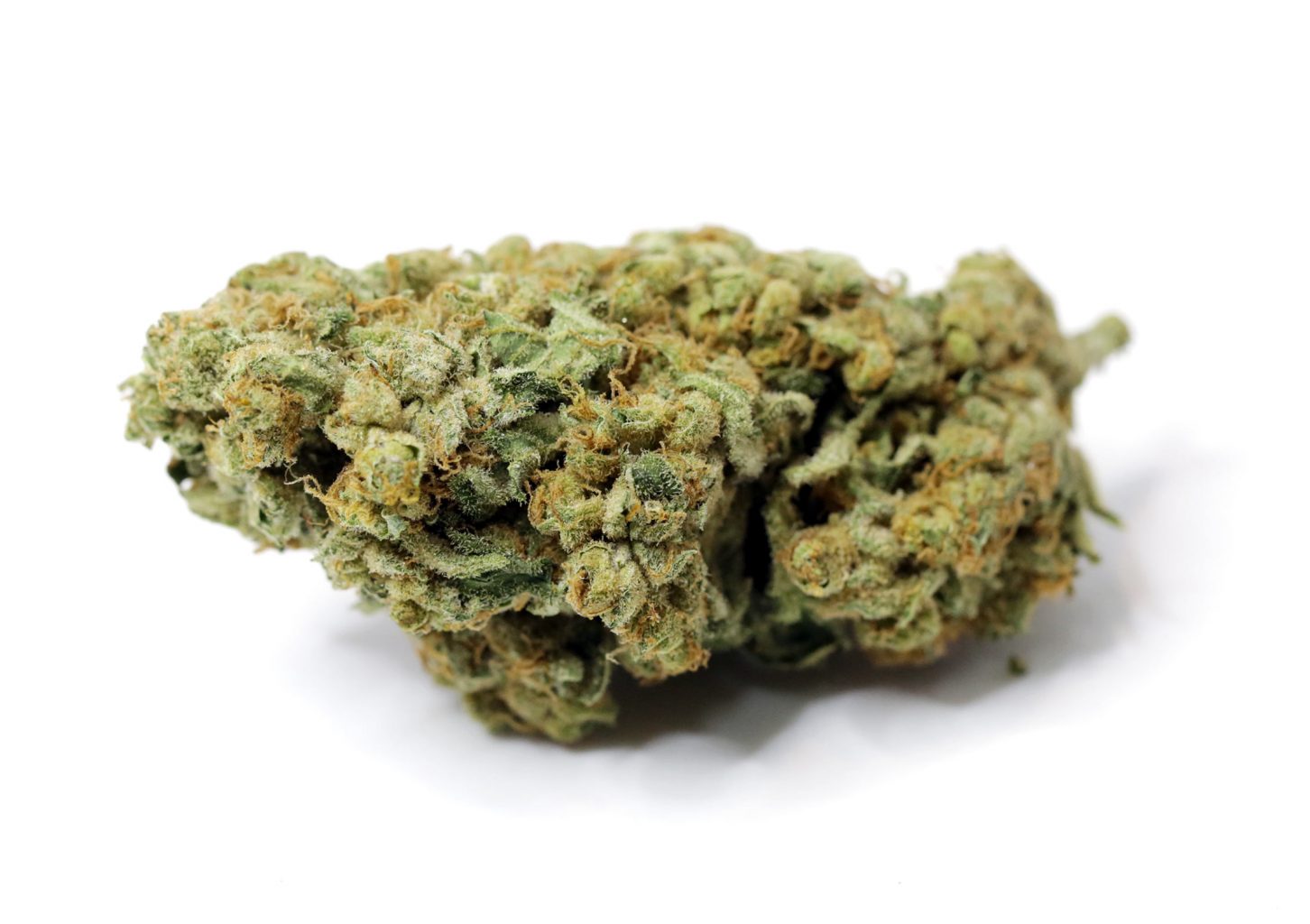 CBD Spider Bud (Charlotte's Web) Overview
AVERAGE THC/CBD LEVEL: 0.5-1% THC / 15-20% CBD
Charlotte's Web also known as CBD Spider Bud or CBD Bud, is a medicinal cannabis strain with high CBD quantities. The strain was cultivated by Colorado breeders for a young patient with epilepsy and has little to no psychoactive effect.
However, inexperienced users should be cautious, this strain's high CBD content may cause dizziness or nausea. With CBD quantities as high as 20%, Charlotte's Web can have more than 300 times the CBD content as a standard recreational strain.
CBD doesn't directly affect the body's endocannabinoid receptors. It is believed to work indirectly, increasing the body's acceptance and stimulation of endocannabinoid compounds. CBD may actually boost many of the human body's naturally occurring processes.
Charlotte's Web or CBD Spider Bud is available in concentrated oil for easy medical ingestion but also is grown for patients who prefer traditional flower. The flower of the bud is Sativa looking in appearance. It has stretched, tapered buds and deep green leaves.
The Name Charlotte's Web
If you liked books as a child, you would surely recognize the name of this strain. Curiously enough, this strain was created for a girl called Charlotte. She suffered from extreme seizures which were interfering with the day-to-day life of a child.
Charlotte's seizures started when she was 3 months old, with episodes lasting up to half an hour. As she was growing up, the seizures increased in frequency and severity, reaching up to 300 seizures a week!
Charlotte was diagnosed with Dravet syndrome – a severe and rare kind of epilepsy. Her case was so severe that they had to put her in a medically induced coma so her body can take some rest. During the episoded, her heart even stopped several times.
The girl became alienated and showed Autistic behaviour, she started injuring herself and refused to make eye contact with people. She was in a wheelchair ever since she was 3 years old.
Being faced with the doctor's statement that not much can be done, they decided to give cannabis oil a go. In the first week of use, she didn't experience any seizures at all!
Charlotte's parents were on a lookout for a regular cannabis oil supplier for their daughter, and that's how this strain was born.
The Stanley Brothers created this strain by cross breeding marijuana with industrial hemp.
The results were evident after the first use. To honour the brave little girl, Stanley Brothers decided to name this strain Charlotte's Web.
Charlotte and her father Matt via Time
Recent studies also support the fact that CBD can really help eliminate epileptic seizures.
What Stanley Brothers were trying to achieve was to create a strain which is suitable for a child. They wanted to give Charlotte a 'body high' so she would feel more relax, but also have no effects on the brain and the perception. That's why this strain contains virtually no THC, making it perfect for treating various conditions.
Since the positive effect of the strain become obvious, it became one of the most sought-after strains for medical purposes. It originated in Colorado, so provided that Charlotte's Web wasn't widely available, many parents who had children with similar conditions even moved to Colorado.
The 'Web' bit in the name came from the actual appearance of the strain. It has long, thick trichomes that wrap around the buds. Hence when you look at it, it does look like a web.
So if your initial thought that the name was inspired by the children's novel Charlotte's Web by E. B. White, you have jumped to a conclusion a bit too early. The background story of how this strain got the name is actually far more interesting than a book of talking animals and a spider called Charlotte. It is still one of the most classic children's book, so if by any chance you skipped reading it in primary school, make sure you add it to your reading list.
While it might cause dizziness, the strain is labelled as safe for use by both children and adults and it is believed that it can provide great benefits in treating different conditions.
Why Charlotte's Web is A Good Medical Strain?
Charlotte's Web shouldn't be on the list of people who only smoke for recreational purposes. The low THC levels make this strain non-psychoactive, so if you are looking for the nice high feeling, give Charlotte's Web a miss. Plus, considering the fact that this is one of the rarer strains, if you do not have a need exclusively for this strain, then have fun with another one and leave this one to people who really need it.
Its high CBD content is what makes this strain perfect for medical use. CBD is often associated with relaxation – it makes the muscles more relaxed and in that sense it will give you a happy sensation. People with different medical conditions that are using the strain noted that there are no effects on the perception and the mental image, making this strain perfect for people who want to use cannabis to treat medical conditions without it being an interference on their day to day lives.
Still, this is a hard to find strain, even though it has been made legal for patients suffering from epilepsy in countries where weed is still illegal.
A Rare Strain
Even though we are aware of the medical benefits of this strain, not too much is know about this strain. It has been created through cross breeding and modification, yet this strain is exclusively owned by the brother who created it.
Even though there have been attempts to create a clone, not much is know about the original strain in terms of what are the optimal growing conditions and when the flowers should be harvested. It is supposed that this strain is ready for harvesting mid-October and its flowering period is between 8 and 9 weeks. Charlotte's web is likely suitable for both indoor and outdoor growing. However, this is not the easiest strain to look after (or its clones, at least), so if you are a beginner in cannabis growing, you might find this much more challenging than you first expected.
CBD Spider Bud (Charlotte's Web) Effects
Uplifted
Focused
Euphoric
Relaxed
Happy
Notable Flavours and Aromas
CBD spider bud or Charlotte's Web is most commonly consumed via oil. However, the buds are not sticky and the scent is a familiar one. It is piney and earthy, but with some pungent classic cannabis notes.
When ignited, this strain provides a thin and smooth smoke. It tastes skunky but with earthy and floral notes that override the flavors of the plant. Its hemp content likely lends this earthy or almost vegetable taste.
Those accustomed to more psychoactive strains will notice that Charlotte's Web has relatively few pistils and, due to the near-absence of THC-laden trichomes, very little stickiness. Its scent is more familiar: dank and piney with some light floral notes. When burnt, this strain gives off a smooth smoke. On the exhale, it may taste slightly skunky with an underlying grassy, vegetal taste that speaks to its hemp content.
CBD Spider Bud ( CBD Bud ) Can Help With
Stress
Depression
Pain
Insomnia
Inflammation
As stated previously, the high CBD content of the strain means casual edible makers can avoid the intense high. In addition, CBD in the plant binds to receptors to regulate inflammation, body temperature, and perception of pain.
There have been documented cases where the strain has
helped patients with Parkinson's
disease and fibromyalgia. At extremely high levels, CBD can stimulate serotonin-related receptors, helping reduce anxiety, addiction, and sleeping disorders.
Obviously, Charlotte's Web is one of the most beneficial cannabis strains, especially for people suffering from epilepsy attacks. Charlotte's story set an entire revolution in motion and changed the way we think of epilepsy treatment. It inspired many to also move away from traditional medicine and embrace the benefits that cannabis has to offer. The success stories from people who used this strain are unbelievable and more and more of them keep emerging.
Check out this story of little
Zaki
, another child whose life was made better by Charlotte's Web!