Cannabis Strain of the Week: CBD Spider Bud (Charlotte's Web)
CBD Spider Bud (Charlotte's Web) Overview
AVERAGE THC/CBD LEVEL: 0.5-1% THC / 15-20% CBD
Charlotte's Web also known as CBD Spider Bud or CBD Bud, is a medicinal cannabis strain with high CBD quantities. The strain was cultivated by Colorado breeders for a young patient with epilepsy and has little to no psychoactive effect.
However, inexperienced users should be cautious, this strain's high CBD content may cause dizziness or nausea. With CBD quantities as high as 20%, Charlotte's Web can have more than 300 times the CBD content as a standard recreational strain.
CBD doesn't directly affect the body's endocannabinoid receptors. It is believed to work indirectly, increasing the body's acceptance and stimulation of endocannabinoid compounds. CBD may actually boost many of the human body's naturally occurring processes.
Charlotte's Web or CBD Spider Bud is available in concentrated oil for easy medical ingestion but also is grown for patients who prefer traditional flower. The flower of the bud is Sativa looking in appearance. It has stretched, tapered buds and deep green leaves.
CBD Spider Bud (Charlotte's Web) Effects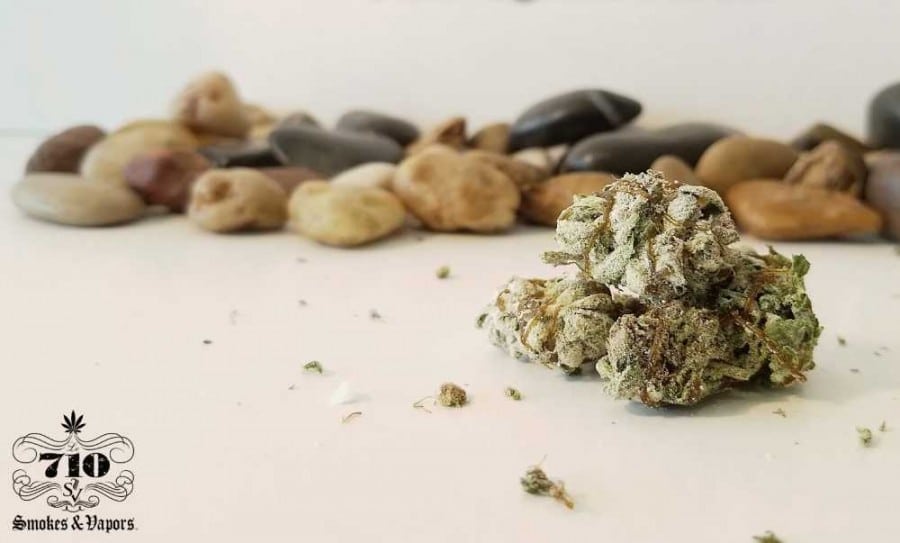 Uplifted
Focused
Euphoric
Relaxed
Happy
Notable Flavours and Aromas
CBD spider bud or Charlotte's Web is most commonly consumed via oil. However, the buds are not sticky and the scent is a familiar one. It is piney and earthy, but with some pungent classic cannabis notes.
When ignited, this strain provides a thin and smooth smoke. It tastes skunky but with earthy and floral notes that override the flavors of the plant. Its hemp content likely lends this earthy or almost vegetable taste.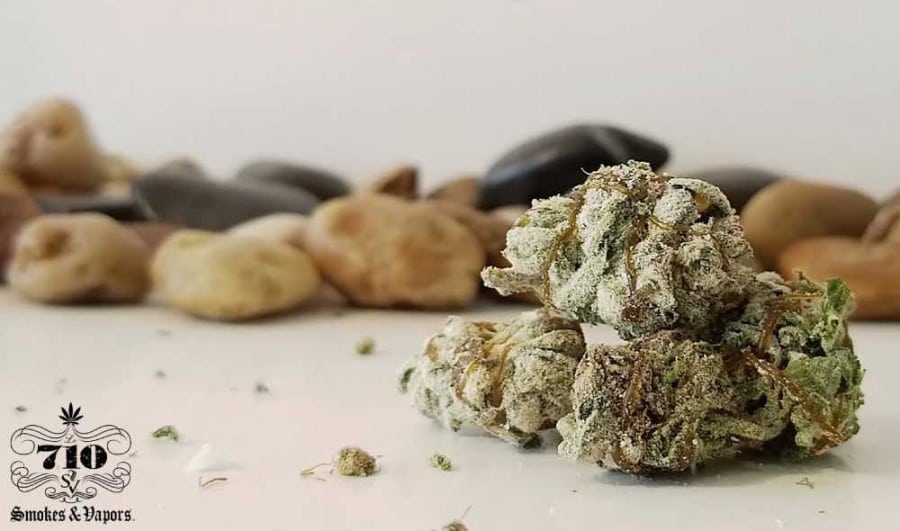 Those accustomed to more psychoactive strains will notice that Charlotte's Web has relatively few pistils and, due to the near-absence of THC-laden trichomes, very little stickiness. Its scent is more familiar: dank and piney with some light floral notes. When burnt, this strain gives off a smooth smoke. On the exhale, it may taste slightly skunky with an underlying grassy, vegetal taste that speaks to its hemp content.
CBD Spider Bud ( CBD Bud ) Can Help With
Stress
Depression
Pain
Insomnia
Inflammation
As stated previously, the high CBD content of the strain means casual edible makers can avoid the intense high. In addition, CBD in the plant binds to receptors to regulate inflammation, body temperature, and perception of pain.
There have been documented cases where the strain has
helped patients with Parkinson's
disease and fibromyalgia. At extremely high levels, CBD can stimulate serotonin-related receptors, helping reduce anxiety, addiction, and sleeping disorders.