The Future of Cannabis Brands Forgets the Past and Embraces Change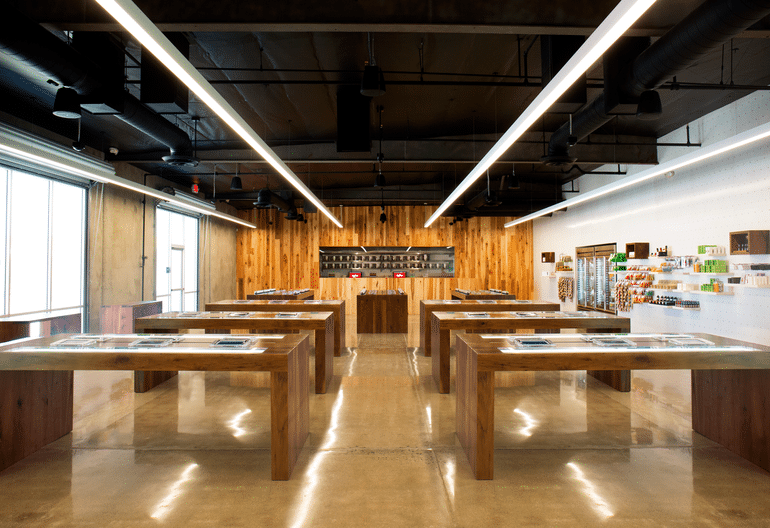 The Future of Cannabis Brands Forgets the Past and Embraces Change
In 2018, the cannabis industry is moving at a remarkable, exponential rate. IPOs launch and companies crumble as the make-up and future of the industry rely heavily on the early formative years. In fact, the construction of an industry is just like the formation of a child.
As a parent, you do everything in your power to protect your child and guarantee its avenue for success. But no matter what you do, no matter how many vaccines you make them get, the world has other plans for the safety of your kin.
Just like bullies on the playground, growing a cannabis brand has its own set of challenges when functioning in a burgeoning industry. Shifting regulations create waves while massive brands navigate the waters like sharks on the trail of blood.
With so much uncertainty…what is the future of cannabis brands? 
Comparing Alcohol and Tobacco to Cannabis Branding
When trying to establish a brand identity for cannabis, the first comparison made with the substance is Alcohol and Tobacco. Consumers tend to think that it's just a matter of time before we see Snoop Dogg and Cheech and Chong marketing their favorite strain. However, this cannot be farther from the truth. Danny Keith, CEO/Found of Cannabis Club TV says,
"What most in the cannabis space are failing to grasp is that alcohol and tobacco are the controlling agents in respect to success of the cannabis industry. Alcohol controls the distribution parameters while tobacco influences marketing and branding. Exactly the reason you do not see Joe Camel anymore is why you will not see it in cannabis."
To capture value in an emerging market, companies will have to creative, says Tim Calkins, Clinical Professor of Marketing at Kellogg School of Management at Northwestern University. He says we will see very creative brand-building activities in the years to come. Imagery, metaphor and implied values are all things these cannabis brands are looking to leverage.
Green Growth Brands and the Future of Retail Experience
Crafting a custom experience for cannabis consumers will be a monumental task for any retailer or licensed producer. However, there are a few companies who have established a strong foundation in the pursuit of this goal. Green Growth Brands is one of them.
Green Growth Brands is made up of a collection of collaborative voices who are naturally open, young in-thought, and diverse in make-up. Green Growth Brands has created some of the best consumer brands in the world. Now, they're striving to create standout and dominant brands in the cannabis industry. 
Their goal is to provide cannabis consumers with unique experiences and quality products utilizing their expertise from other retail industries. The Green Growth Brands team is committed to cannabis retail, product innovation, and branding. 
Green Growth Brands Collective Retail Experience
The Green Growth Brands team has experience working with leading retail brands that have performed in the top 5% of an extremely competitive retail industry. Their founding partners and retail management team have the most retail experience compared to any other cannabis company in the world.
Why Retail Experience Matters for Cannabis Brands
Think about the feeling you get when you walk into an Apple store or Nike outlet? Everything from the light fixtures to the shelving is on brand. With a regular retail experience, brand marketers have the challenge of appealing to a wide demographic of consumers.
However with a cannabis brand and the current stigmas exisiting,