5 Comedians Who Love Cannabis and Tell Hilarious Jokes About It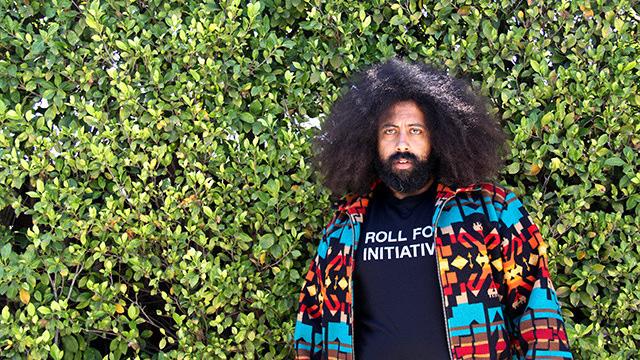 Comedy and cannabis are a match made in heaven. They're so good together, you actually have to wonder, which came first? Either way, we are thankful for Netflix, YouTube and comedian specials.
Is it reasonable to assume that without cannabis, we wouldn't have comedians? Perhaps not, because plenty of comics have never consumed. In addition, we're better off for it. Whether using it as a handy smokeable prop or as the subject of political discourse, you'll laugh out loud as these five comedians explore the world of marijuana.
Here are 5 comedians we thank for their weed jokes!
Reggie Watts
Reggie describes himself as a "musically inclined comedian who uses humor as a platform for absurdity. And also for expressing a point of view about the world." Oftentimes, his point of view is influenced by cannabis. He's even admitted to eating an infused edible before a performance in Denver last year. 
Dave Chapelle
Dave co-wrote and starred in the 1998 stoner flick Half Baked which is one of the greatest cannabis comedies of all time. Then he later reunited with the Half Baked crew to make a parody of a marijuana PSA for his popular Chappelle's Show. You can always expect his stand-up performances to be laced with cannabis references.
Chelsea Handler
Whether Chelsea's smoking blunts with cannabis influencer Snoop Dogg, getting stoned with Willie Nelson, exercising high, or imbibing on an infused multi-course meal for her Netflix series, she always keeps her cool while making us laugh. 
Louis C.K.
Louis has been open about his love and hate relationship with marijuana. But then he proclaimed "I can't smoke pot because I'm too old for it" during his Beacon Theatre stand-up routine. As a result, plenty of people could relate to his rant about how incredibly potent today's cannabis is compared to his younger days.
Sarah Silverman
Sarah's been spotted on the red carpet clutching a vape pen and shared stories with Katie Couric about the time her dog ate pot brownies. In addition, she admits to treating herself to a puff or two at the end of a workday. One thing is certain: She's not shy about her, and her family's, love of ganja.