Unfriended: Dark Web High Resolution Movie Review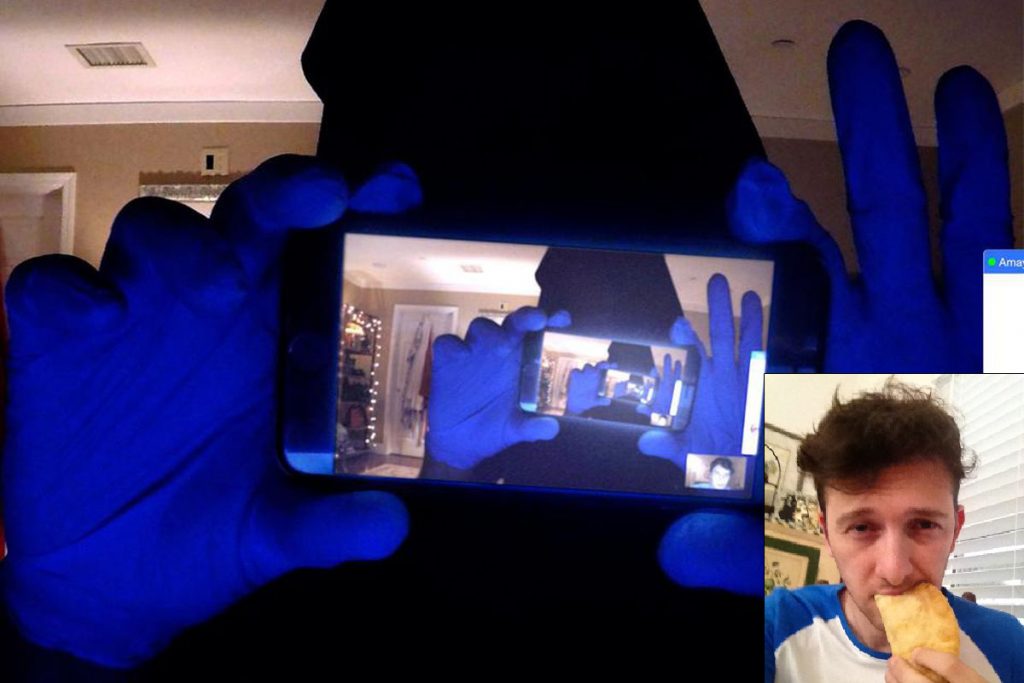 Rob Fee gives us the goods on the new movie Unfriended: Dark Web
I am so happy to be alive. I am not dead. No this isn't the Mission Impossible review, we made it to another day, here we are not in hell. That leads us to our movie this week, Unfriended: Dark Web. Now as soon as I hear dark web in a title, I think oh cool somebodies uncle heard their nephew talking about the "dark web." and was like something we should put into a movie. It's the web, but dark!
It's actually really good, I mean I enjoyed it. I was a fan of the first movie. The format is, the entire movie takes place on a movie screen. Now you may be like 'well I don't want to look at a computer screen, all day.'
"Guess what idiot! you already do, you're doing it right now."
Sorry to bother you, but we're going to continue. It's a big a pet peeve of mine in movies when they don't have the actual brand. So it's like "YOUR TORB" instead of "YouTube." Or E-tunes instead of you guessed it, Itunes. Now the first one, was funny and silly, and the ending of that one I hated.
This one is creepy! It's not as much supernatural. It's the much scarier thing, of creepy people. Which terrifies me so much more. You know what I change my mind.  Demons, demons are probably scarier. They can just come and eat your soul at any moment. That's scarier than Greg.
"Demons are the scariest thing, they literally came from hell."
If you liked the first one, they take it up 50 notches. It's really intense, really creepy. You'll love it. I love you, and I love your uncle even though he's dead.
Actual 'Unfriended: Dark Web' Summary
After finding a laptop, a young man goes online to play a game with five of his good friends. He shows them a mysterious folder that plays disturbing videos of people who appear to be in danger. They then receive an anonymous message that tells them they will all die if they disconnect or call the police. The planned night of fun quickly turns deadly as each user becomes the target of something sinister while the others watch helplessly in terror.
What is the Dark Web?
The dark web is the World Wide Web content that exists on darknets, overlay networks that use the Internet but require specific software, configurations or authorization to access. The dark web forms a small part of the deep web, the part of the Web not indexed by web search engines, although sometimes the term deep web is mistakenly used to refer specifically to the dark web.
Who is Rob Fee?
Rob is a writer and generally nice person originally from Harlan, Kentucky. In 2011 he independently released a comedy album called Grape Stomp that debuted #1 on iTunes comedy charts that he recorded in his friend's call center after hours. From there he was brought on as a Segment Producer on The Ellen Show. He's written for numerous networks and publications including MTV, Comedy Central, IFC, VICE, CBS, Funny or Die, Playboy, Maxim, IGN, Epic Meal Time, National Lampoon, Taco Bell, SourceFed, and dozens of others. He also published two books through Thought Catalog in 2015 and over 4,000 articles and essays online.
In addition to writing, he's appeared on multiple series including Fox's Red Eye, TNA Wrestling, Movie Fights, Nuclear Family, SourceFed, Fox's Studio 11, and Machinima. He's helped run social media for numerous award-winning shows and brands including Breaking Bad, Fargo, Wilfred, Digiorno Pizza, White Castle, and Tidy Cat.
His work has been featured on CNN, Fox, MSNBC, ABC News, Fox Sports, and countless others. Above all of these things, he's also a full-time Pokemon hunter with his son Jackson.