THE MASS NERDER PODCAST CELEBRATES 100TH EPISODE, PARTNERS WITH HIGHER MENTALITY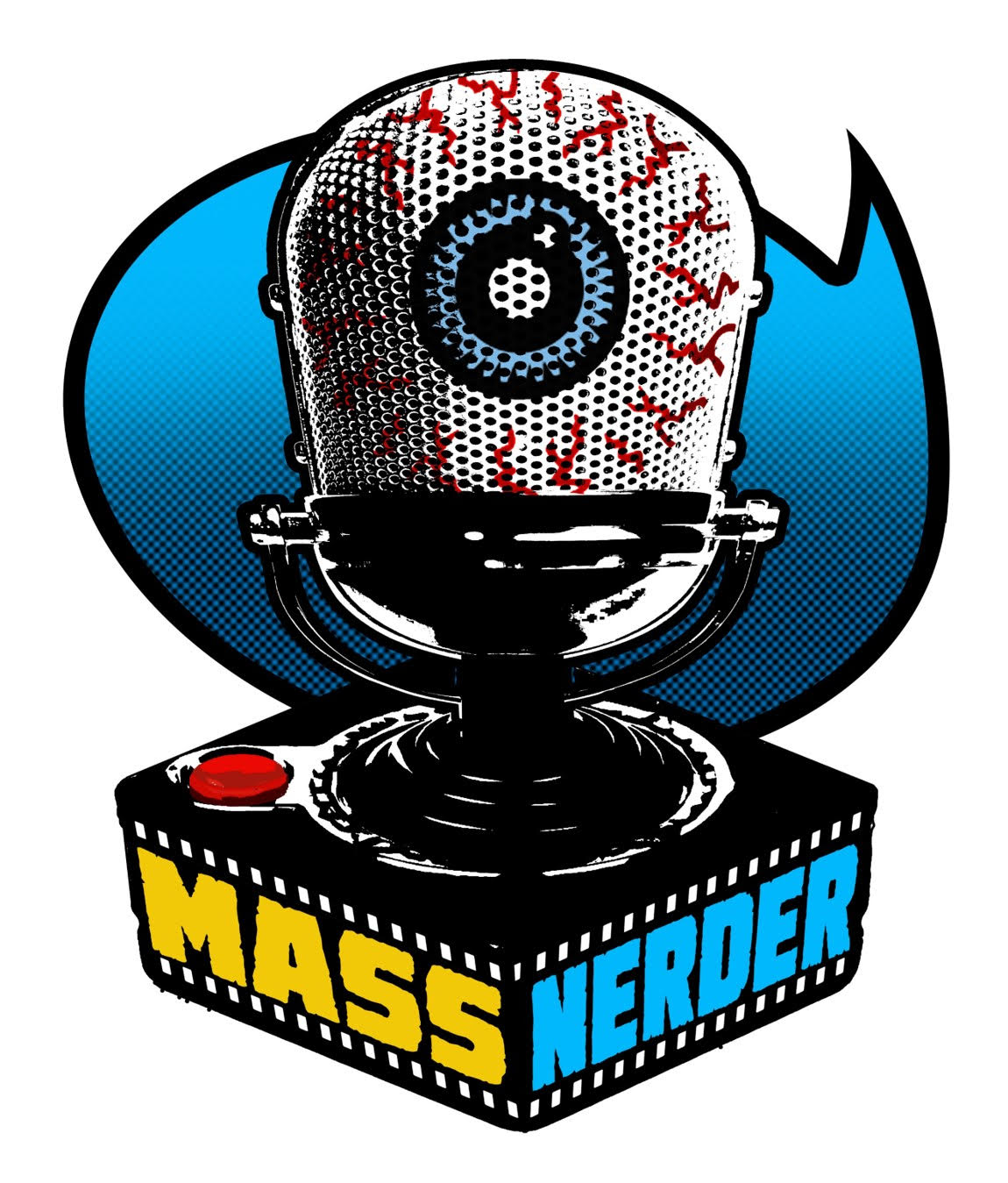 Higher Mentality partners with The Mass Nerder Podcast, Co-Hosted by Ben Rispin of Puff Digital's Into The Weed's Podcast along with his brother Cole Rispin, and cosplayer Ally Blundy.
Hamilton, Ont – This week, The Mass Nerder Podcast celebrates their milestone 100th episode and to commemorate the event,  the show has partnered with Puff Digital's Highermentality.com, and are joining the brand's new live streaming twitch channel located online at www.twitch.tv/highermentality420.

Mass Nerder, originally created by hosts Ally Blundy, a lifelong gamer, cosplayer, and media professional, Ben Rispin, critically acclaimed musician, cannabis advocate and producer, Cole Rispin, producer, writer, game developer as well as the driving force behind Mass Nerder, originally partnered creatively on a television pilot of the same name for the now-defunct Bite TV. Later repurposed as a podcast by Cole Rispin, Ally Blundy & voice actor Matt Barnes, The Mass Nerder Podcast launched almost four years ago and has grown a loyal audience over the past 100 episodes.  When asked about the podcasts longevity, Cole Rispin had this to say,


"We launched Mass Nerder as a podcast out of my mom's basement in late 2015, at that point, we had no idea that we'd be here, almost 4 years later. Now recording in our own studio, partnering with companies like Puff Digital and Higher Mentality, it's all very exciting and a testament to everyone's passion for the project. The fact that we still get to do this, and hopefully expand our audience and brand, is a testament to our modest, cult following."

Ally Blundy added, "I can't believe we made it to 100 episodes! As excited as I am that we hit such a huge milestone, what I'm most proud is how far the three of us have come in 10 years, and that we are able to do something we love every week, together. I wouldn't have it any other way! And I'm very excited for what the future has in store for Mass Nerder!"


While the show isn't exactly focused on cannabis, Ben Rispin, who joined the show after Barnes left to focus on his voice acting career, who is also the creative director at Puff Digital, had this to say about why the show fits format for the cannabis media company, "Well, we're focusing on re-tooling our Higher Mentality site to not only be focused on cannabis content, but content provided from known cannabis users, and ancillary content created by the cannabis community. Gaming, film, comics, sports; these are all activities that cannabis users enjoy, and enjoy discussing under the influence. Long before legalization was discussed in mainstream media, Cole & I had always been transparent that we take cannabis on and off the show. We've always loved to talk about fan culture while high, and have often commented that doing so is the highlight of our week. We've been doing it for a long, long time, so the progression to me and partnership with Higher Mentality and its affiliates, is a natural fit"


The 100th episode, which features comic illustrator and show regular, Michael Walsh, as well as musician James "Cubby" Nelan of The Reason is described as follows:

" It's our Spider-Man themed 100th episode extravaganza! Renowned comic artist Michael Walsh ( Jughead: The Hunger, Hawkeye ) joins Ally, Ben, Cubby & Cole to discuss his love of comics, movies, and video games. We also discuss his work on Spectacular Spider-Man, Star Wars: The Last Jedi adaptation, we get an update of the film adaptation of his graphic novel Comeback, and touch a little on what he has planned next for that universe. Jake Reimer of Voltang also joins in the fun to discuss what he's been playing on his new Twitch show, "Press X to get High" All this and more, on MASS NERDER'S 100th episode!!!
Website: http://massnerderpodcast.libsyn.com

Mass Nerder on iiTunes Link: https://itunes.apple.com/ca/podcast/the-mass-nerder-podcast/id1126050699?mt=2

Mass Nerder on Spotify: https://open.spotify.com/show/5BckKSc1Uen1HDikfSPAOC

You can find new episodes of Mass Nerder Wednesday's on www.highermentality.com
On this special Spider-Man-themed episode of Mass Nerder, Cole, Ally, and Ben get together with renowned comic artist Michael Walsh to discuss his past works and what's in store for the future. As the best comic book and gaming podcast ever created (in our humble eyes), make sure to tune into this episode for some fun discussion!
Michael has worked as the artist behind a large array of comics, such as Spectacular Spider-Man, Star Wars: The Last Jedi Adaptation, and Jughead: The Hunger. He gives his thoughts on new films like Aquaman and the upcoming Spider-Man, as well as casual discussion about the games he's playing now and notable movies.
Discussion overview: Mass Nerder Episode 100
This episode starts off with some jabs at Bill Maher for his opinions on Stan Lee and other comic book related culture. On a more positive note, the discussion goes towards Michael discussing what's in store for the new Star Wars: The Last Jedi Adaptation, as well as some progress on the film adaptation of the graphic novel Comeback, where he did the art for.
This discussion pops over to Michael Walsh and his thoughts and review of the new Aquaman movie. Unanimous thoughts on the dialogue being impressively forgettable rang throughout the group. Moving onto the Spiderman theme of this episode, they discuss the upcoming Spiderman movie and their excitement over the various elements, as well as their opinions on the Spiderman PS4 game and Spider-Man: Into the Spider-Verse.
The group moves deeper into the topic of gaming, discussing their favorite Smash Bros Ultimate characters, the new Resident Evil 2 remake, RDR2 and others! Jake Reimer pops in for a visit to discuss the launch of the new series, "Press X To Get High", which is a new weed and gaming Twitch livestream.
Cubby also reveals that he has become Spider-Man, something none of us could've forseen! Speaking of Spider-man, it's safe to say all of the hosts were impressed with Spider-Man: Into the Spider-Verse, even among high expectations.
To follow all of the team involved in episode 100 of Mass Nerder, check out the below links, and if you're a fan of his works and keen on the upcoming Star Wars: The Last Jedi adaptation, make sure to hit up all of Michael's social media links to keep up-to-date with what's to come.
Instagram: https://www.instagram.com/mister_walsh/
Twitter: https://twitter.com/Mister_Walsh
Check out episode 101 of Mass Nerder, featuring Sarah Hanlon, an outspoken cannabis advocate, writer, and winner of Canada Big Brother for some discussion on cannabis legalization in Canada, her experience with Big Brother, and other fun stuff!
You can follow the team of @massnerdercast at their respective Instagram and Twitter pages below. Make sure to tune in frequently to Mass Nerder to get the most up-to-date news as the best podcast for comic, gaming, and movie discussion!
Cole Rispin
Ally Tamara