Higher Review – La Confidential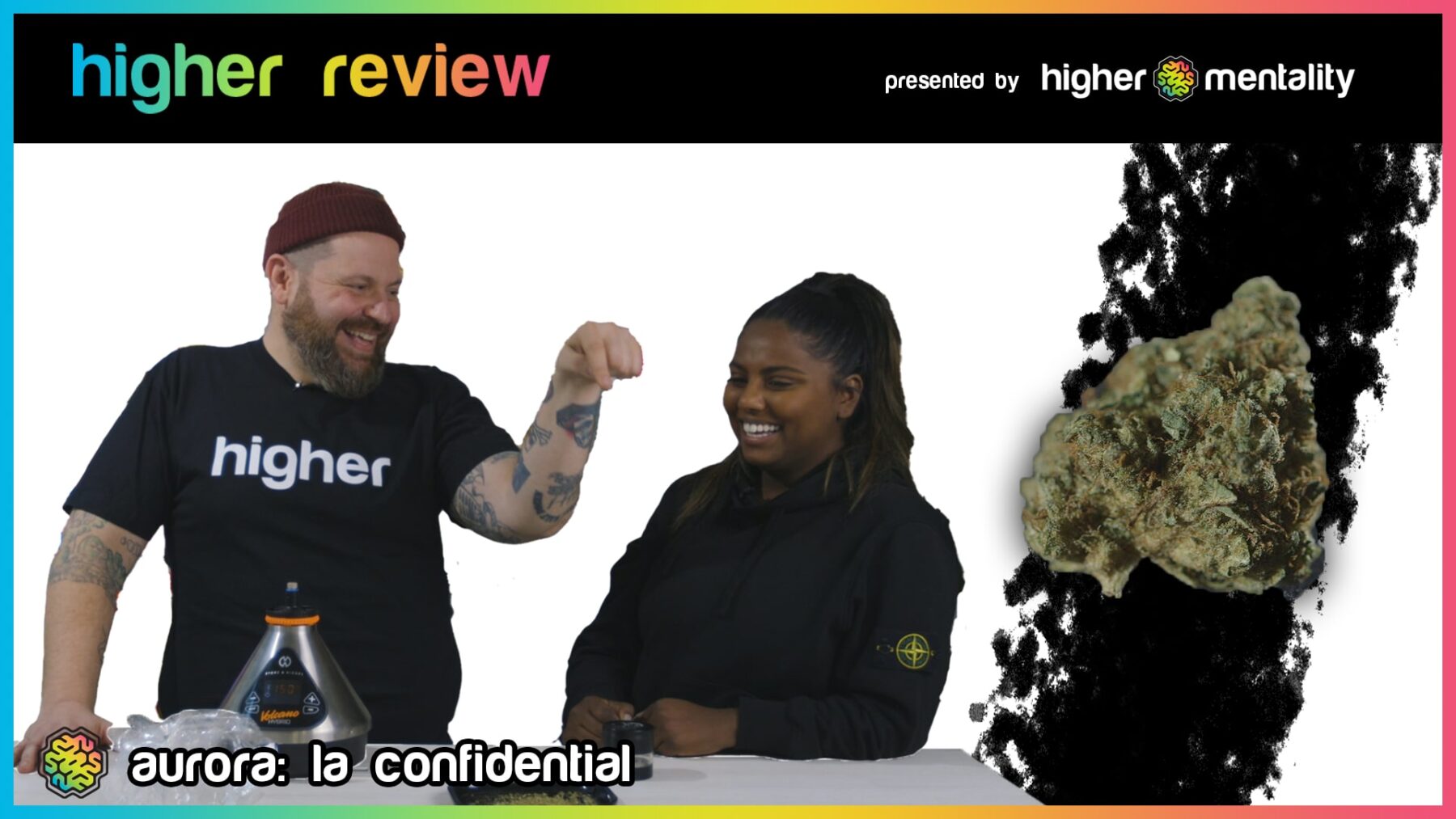 Have you tried this strain?
"A light taste that hits fast and may feel like a sativa at first. But don't be fooled, It's a bit of a "creeper". The heavier effects of the THC may take longer to reveal their delightful ways. It has a light taste. Users will probably notice a pine like or earth like flavour. This batch definitely functions as an Indica in the way that it may slow down your motor skills, but it's pretty light which could be great for an experienced smoker who prefers Sativa dominant strains. If grown by an expert of 30 years, expect couch-lock, but the light THC content of Auroras version isn't as detrimental to your motor skills. This would probably be a great weed for the casual smoker who wants to relax at the end of the day." – Ben
LA Confidential was created by DNA genetics and is wildly popular with rappers like Snoop Dog. Traditionally known as a pure Indica, most crops have evolved into an indica / sativa hybrid.  LA Confidential is generally known for being calming and uplifting but may cause cottonmouth. LA Confidential is the winner of several awards and was High Times Magazine's strain of the year in 2006. 
The taste and aroma that you find in a strain aren't just different flavors. They are called terpenes, and they can have an effect on both overall flavor and feeling/experience. La Confidential contains three main terpenes; Myrcene, Caryophyllene, and Linalool.
Limonene
Limonene is known to have a citrus like smell, and is said to have Mood elevation and euphoria effects.
Caryophyllene
Caryophyllene is responsible for the peppery smell and is considered to provide digestive protection, pain relief, and act as an antibacterial agent
Linalool
Linalool causes herbal smells and carrys anti-anxiety, analgesic and anti-inflammatory properties
About the Product & Brand
Aurora began their journey in the cannabis industry in 2016. Born in the foothills of the rocky mountain, they have strived to create the safest medical cannabis out there. Currently they have eight licensed production facilities, five sales licences, and operations in 25 countries. 
Would you buy this strain to try?