Finding the Perfect Smoke Buddy: Forming 420-friendly friendships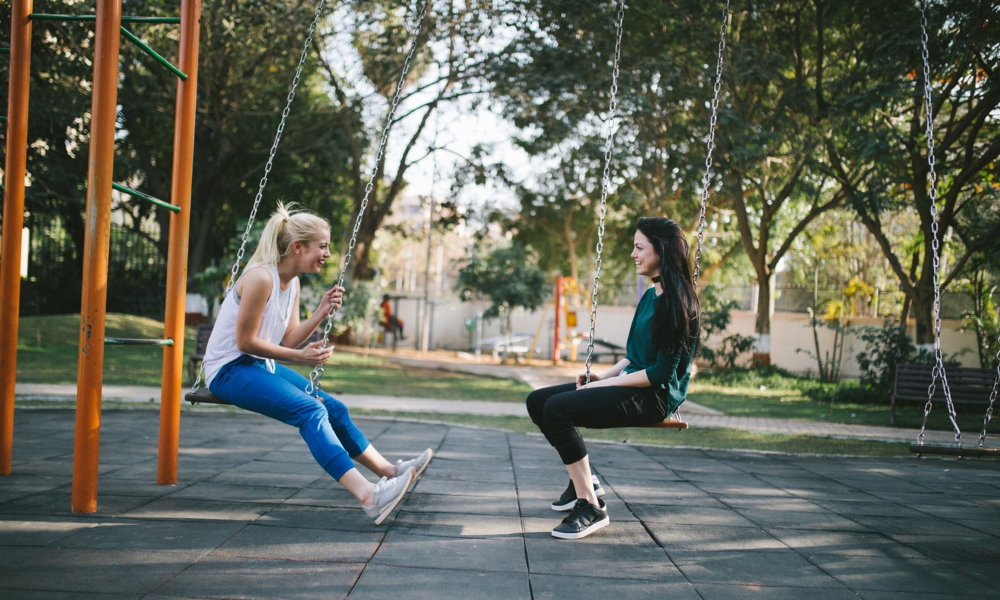 Finding friends outside of school or work can be challenging. Preferring cannabis-comfortable companions makes this search even more difficult, especially in places where cannabis is still illegal. While many popular dating apps head this off at the pass by allowing the '420-friendly' tag, there are much fewer options for finding a non-romantic relationship. 
Here are some suggestions and tips for finding the perfect smoke buddy and expanding your network of cannabis connoisseurs.
Apps
For the single smokers seeking friendship and love, the options are plentiful. Popular apps like Tinder and Grindr promote being upfront; if their preference for weed isn't plainly spelled on their profile, it will likely come up within the first conversation. If your perfect match needs to enjoy cannabis as much as you do, there are some targeted apps that remove all the guesswork.
Dating-centric but it also has a Twitter-like section where topics can be posted and discussed. Unfortunately it's very focussed on the cannabis-aspect, with little depth into other personal details. However, while it can be little more than a shot in the dark, this app can definitely facilitate a quick Netflix & Chill session.
420 Friends
Less swiping and more browsing, like traditional dating sites. Expansive profile options allow for a clearer picture of the person, not just the stoner. Checkbox filtering for gender and relationship style means you can explore, regardless of sexual preference.
Both of these options have a relatively limited user base, but at least everyone is there for the same thing, no beating around the bush. Given their current adoption rate, it may be more fruitful to explore other options.
Online Communities
Most of the online cannabis communities come in the forum format. More recently, these groups have been expanding onto social media, Discord and other communication platforms like Snapchat. This option is especially effective for finding fellow growers, chefs and chemists. However, geographic proximity tends to be just a lucky outcome unless you're in a larger city. They may not fill the face-to-face gap, but these sites are ideal for satisfying a craving for cannabis conversation.
While technically it's an online headshop, it's also one of the most active, general cannabis forums online, with over 600 000 members. Every aspect of marijuana, from growing to consuming, is discussed in the 1 million individual threads.
One of the many locally themed forums, you can be sure most members are at least domestic. Searching for 'cannabis forum' with your local city, or in your native language, usually provides a few options.
Very much a growing-oriented forum. Find assistance for your first grow or common problems, expertise abounds on this site. If you're already a seasoned grower, you can read about advanced experimentation and growing techniques.
r/trees
and local subreddits
Another active community for reddit enthusiasts, r/trees has well over 1 million users. Local city subreddits often have, or are open to, discussions surrounding cannabis.
Forums are excellent places to start your cannabis journey, learning etiquette and approaches to different scenarios. However, you'll inevitably be spending lots of time behind a screen to cultivate lasting friendships.
Organic Meetings and Offline Tactics
Technology definitely solves many of life's problems, but sometimes the traditional methods are just more effective. Most of these strategies have been put to use for a hundred years, and may be equally effective for other substances like magic mushrooms or LSD. Tactics like these really come down to confidence and taking advantage of opportunities; finding a 420-friendly buddy can be as easy as keeping your eyes open and your nose alert.
Cannabis-related events and groups
Most big cities have some type of yearly cannabis-related event, even if small or underground. Further, many groups are popping up around the world with a direct or indirect interest in cannabis. Finally, some stereotypes are built on kernels of truth: reggae festivals, for example, are prime locations to find 420-friendly friends.
Take it public
This is risky and should be undertaken at your own risk. Consult local laws for details on public consumption. Lighting up while doing your favorite activity ensures that anyone approaching has at least two things in common with you. Smoking while hiking, for example, may net you a toking trekker with which to explore and share.
Book a night at a hostel
Hostels are hotbeds of bohemian activity, often attracting tourists and locals alike. Striking up a conversation may gain you a like-minded friend; at least it will guide you to other places of the city that are known to the 'in-crowd'.
Just talk to people
While there are hotspots that can increase you chances, there are stoners everywhere. Cannabis is a hot-button topic and many people are talking about it anyway. It's usually not hard to spot the smoker a few minutes into the conversation. Even if you don't end up finding a smoke buddy, you may meet some interesting people along the way.
Fly the Flag
It may be a little tacky, but advertising your love of cannabis is sure to attract the people you're looking for. Wear the leaf or the red, green and gold of the Rastafarian flag. Repping other icons like Snoop Dogg or Bob Marley also doesn't hurt. Look for the same hints on others and see if you can make an introduction.
Ask a friend or family
Almost everyone knows a cannabis enthusiast or two. Asking around with people you already trust avoids any discomfort from discussing potentially taboo subjects. When Grandma mentions her "hippy neighbor", take the hint and strike up a conversation.
Finding the Perfect Smoke Buddy
There are more ways than ever to make friends, especially with specific interests. Modern methods can connect you with like-minded individuals in a matter of minutes. Classic approaches may take more effort, but you can end up with a life-long friend and many happy hours of toking and sharing. Depending on your personality and lifestyle, there is at least one avenue you can explore to find the perfect smoke buddy.