Anthony "Rumble" Johnson – "I'd Come Out of Retirement to Fight Jon Jones"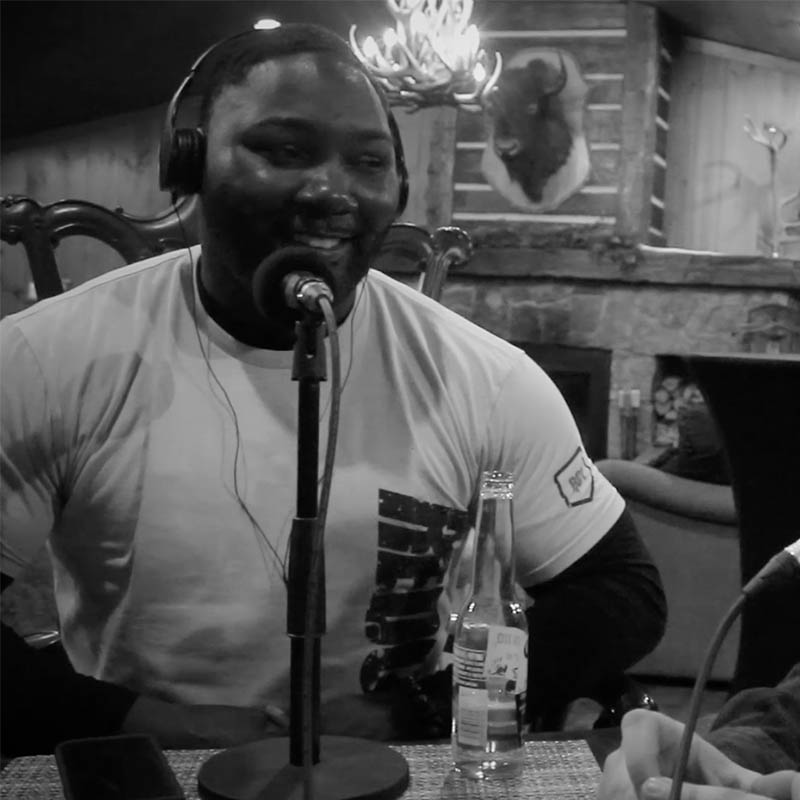 "I'd come out of retirement to fight Jon Jones"
– Anthony "Rumble" Johnson 
UFC Legend Anthony "Rumble" Johnson says "I'd come out of retirement to fight Jon Jones" on Puff Digital's Into The Weeds Podcast
In a recent interview with Anatomy of a Fighter, current light heavyweight UFC champion, Jon "Bones"  Jones, made no bones about his feelings for UFC legend, Anthony "Rumble" Johnson;
"Thank god that boy retired, I don't know what got into him," said Jones said on Anatomy of a Fighter (transcribed by BJPenn.com). "That weed must have been good! That made no sense, he was right there as the scariest dude around. He ain't never getting down to light heavyweight again, thank god"
Coincidentally, in an interview with Rumble pre-recorded in January 2019 for Puff Digital's Into The Weeds Podcast, which was released today, Monday, March 4th, the retired fighter had this to say:
"The only way I'd come out of retirement is if Jon Jones goes to heavy weight and then that's when I'll come out of retirement and fight Jon, I mean, that's the only guy I want to fight. Cuz (sic) then at then end I can officially say, I did my job, my mission is complete, although I didn't win a title, I fought the best of the best…"
Puff Digital's Into The Weed's Podcast was created by Juno Nominated musician Ben Rispin (The Saint Alvia Cartel, Rules ) LA based musician Efrem Shulz (Voodoo Glow Skulls, Death By Stereo) and later joined by friend and cannabis educator, Bubba Nicholson, who now works with licensed producer Qwad Cannabis Co, with hopes in mind to educate, and change the stigma of what a cannabis user may look like.
Into The Weeds or ITW for short, since its launch in October of 2018, has quickly gained a reputation for extrapolating viral video sound bites from guests such as Money Mark of Beastie Boys, Sen Dog of Cypress Hill, Adam Garone founder of Movember and many more.
When asked for a quote about Anthony "Rumble" Johnson, Rispin had this to say,
"The likelihood of this clash of the titans becoming a reality is probably slim, but it's revealing, and fascinating to learn that these two legends have nothing but respect for each other"
For press requests please contact Ben Rispin, Creator, Into The Weeds Podcast, [email protected].
PUFF DIGITAL's Into The Weeds (ITW) Podcast is on all social media platforms @getintotheweeds or visit www.getintotheweeds.com.