The 24/7 Hardcore Championship | The High Risk Maneuver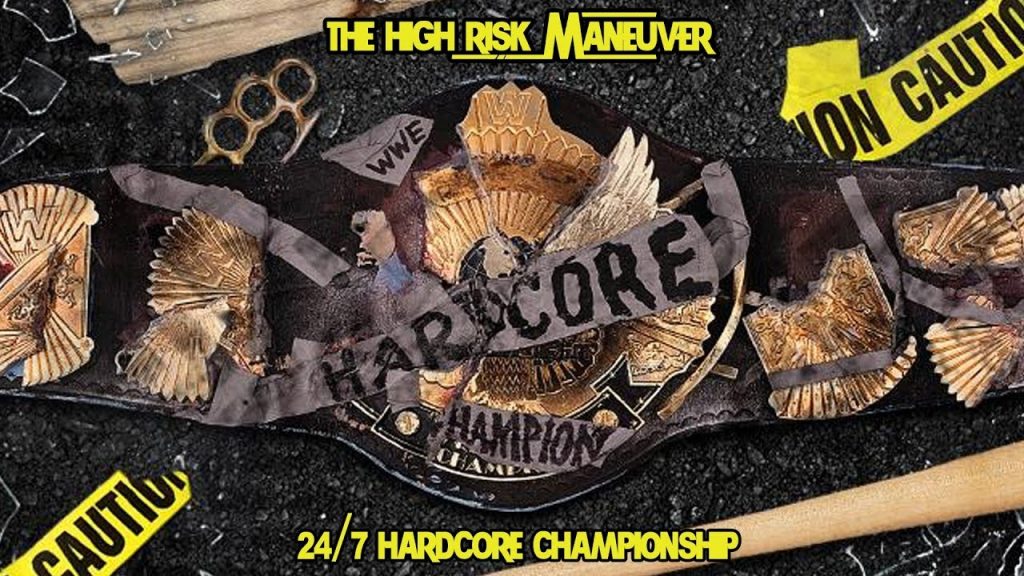 The WWE Hardcore Championship didn't exist for long, yet there were 240 reigns held by 52 different wrestlers; thanks in part to the insane 24/7 Rule.
It didn't exist for long, but from February of the year 2000 until August of the year 2002, the WWF/WWE's Hardcore Championship had an interesting rule applied to it: it had to be defended 24/7. That means that the title could change hands at any point, by any one, under any circumstance. Needless to say, it bred a whole lot of absurd wrestling moments.
The whole thing started when Crash Holly won the title for the first time (something he'd go on to do 22 times in total) and was so confident in his abilities that he instituted the 24/7 rule. From there on out, the title was up for grabs. It would end up changing hands in a bevy of different ways; at the airport, in a river, while someone was sleeping, while out an an arcade, during other people's matches, and a lot of times while someone was just minding their own business backstage. In fact, Crash Holly's 22 title reigns isn't even the record, as insane as that may be. The record for most Hardcore Championships is held by Raven, at 27.
The Hardcore Championship came to fruition in November of 1998, when Vince McMahon awarded it to Mankind, who at the time was struggling to win a singles title of his own. He had lost World Championship title matches to Stone Cold Steve Austin on a number of occasions, and was feeling down on himself. So, ever the motivator, Vince gifted Mankind with this awful looking excuse for a title, half to motivate him and half just to appease him. Before long, the title was changing hands multiple times per week and became one of the most exciting parts of the program.
In this episode of The High Risk Maneuver, host Tyler Lemco dives into the enigma that is the WWF/WWE's short-lived Hardcore Championship. The title was eventually taken out of action when it was unified by Rob Van Dam with the Intercontinental Championship in 2002, thus ending a weird, exciting, and absurd title history.