Higher Mentality's Top 5 Things to do if You're Stuck Inside on 4/20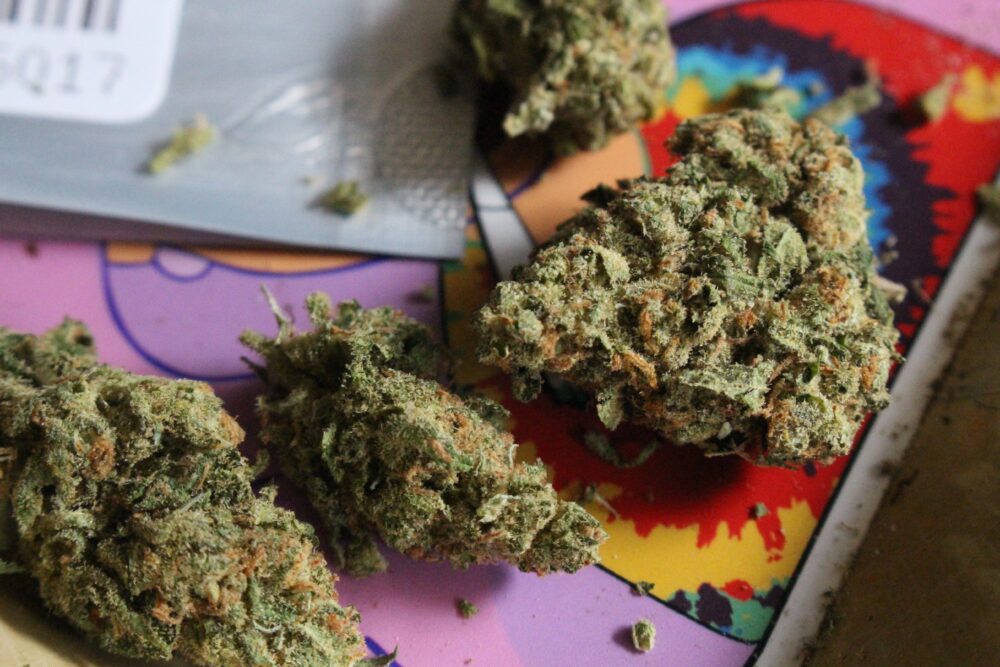 Dear readers, Happy 4/20. We hope you've been having an amazing day thus far, and we thank you for visiting us, Nc honored you've looked to us to entertain you on this, the holiest of weed holidays.

Sure there's a lot of parties, events, and rallies to attend on 4/20, but hey, let's face it; a lot of us who enjoy weed enjoy it for its natural relaxing qualities,  we work hard, and just want to enjoy a cost-effective day at our abode, in our comfiest clothes. We believe the term is called, "Lamping".

We asked known professional "indoor kids", Ben and Cole Rispin, brothers if you didn't know, of The Mass Nerder Podcast to recommend some of their favorite inside activities to take part in on 4/20

1. Get Higher and Cuddle With Your Pets
.
Cole: Cuddling with your pets is the best, and spoiling them rotten when you're high is rewarding, relaxing, and cathartic. If I could recommend anything to start your day on 4/20, it would be unplugged, consume your weed the way you like, and spend time with your pets.
Ben: If you have cats, why not bust out the catnip and get high WITH your pets? That's pretty much the most fun anyone can have on any day ever. Four twenty or not.
2.Get Higher and a Play Game
.
 Cole: When staying inside there is nothing better then to play some games whether video, board or card games there is always a perfect game out there to enhance your experience or simply to pass some time. Staying in on 4/20, you have theperfect opportunity to catch up on that library of video games on your shelf that you have yet to touch.  I would recommend anything Nintendo, with its bright colours, challenging yet fun gameplay and those catchy soundtracks you simply cannot go wrong with any Choice be it Mario, Zelda, Smash bros. or animal crossing.
Ben: Have a few friends over and play some board games. I would recommend some classics like Jenga or Scatagories. Two games that are loud, and fun that will have you and your friends laughing all night.
Cole: Card games are back with a force and I cannot recommend Monopoly deal more. All the fun of Monopoly without the soul crushing longevity and hatred towards friends.
3.Get Higher and Make a Feast
.
Cole: Food. Eating it or cooking, food is definitely one of my favourite passing times. I have a lot of fun while I cook and 4/20 is no different. My go to meal is Lasagna. You get the fun of cooking a sauce all day thus making your place smell incredible but also building the layers of lasagna is an art form, one that really is enhanced while stoned.  Plus you can't go wrong with copious amount of cheese.
Ben: If I'm celebrating and over consuming usually  the diet goes out the window and I'll eat whatever I want. My go is to make a big soup that I can pick at all day. If you have the ability to infuse, by all means, do that.
4.Get Higher and Have Sex.
Ben: If you're capable and have a loving partner,  who's available and willing, obviously get high and have some fun. Foria makes a pretty cool spray couples can use to enhance your experience, but even just smoking weed alone and sexing up your loved one is a great afternoon. If you can't have sex, I'd maybe read comics, but speaking from experience, if you read comics, that may have something to do with the lack sex.
Cole: Agreed.
5.Get Higher and Make Lists
Cole: ( laughing ) For number five we should recommend making lists!
Ben: Totally. Thanks to higher mentality! This was a lot of fun.
New episodes of The Mass Nerder Podcast are available every Wednesday right here on Higher Mentality or find them online anywhere at @massnerdercast